Yo momma's so fat, her baby pi...
Yo momma's so fat, her baby pictures were taken by satellite.
"Gossipy monkeys are ...
"Gossipy monkeys are blab-boons."
Funny video of the day - Best Wedding Fails Compilation
Beyond the Call of Duty
"Give me a sentence about a public servant," said the teacher.
The small boy wrote: "The fireman came down the ladder pregnant."
The teacher took the lad aside to correct him. "Don't you know what pregnant means?" she asked.
"Sure," said the young boy, confidently. "Means carrying a child."
#joke
Ancient discovery
A team of archaeologists was excavating in Israel when they came upon a cave. Written on the wall of the cave were the following symbols in order of appearance: A dog, a donkey, a shovel, a fish, a Star of David.
They decided that this was a unique find and the writings were at least more than three thousand years old.
They chopped out the piece of stone and had it brought to the museum where archaeologists from all over the world came to study the ancient symbols.
They held a huge meeting after months of conferences to discuss what they could agree was the meaning of the markings.
The President of their Society stood up and pointed at the first drawing and said, "This looks like a dog. We can judge that this was a highly intelligent race as they knew how to have animals for companionship. To prove this statement you can see that the next symbol resembles a donkey, so, they were even smart enough to have animals help them till the soil.
The next drawing looks like a shovel of some sort, which means they even had tools to help them. Even further proof of their high intelligence is the fish which means that they had a famine that hit the earth whereby the food didn't grow, they would take to the sea for food. The last symbol appears to be the Star of David which means they were evidently Hebrews."
The audience applauded enthusiastically and the President smiled and said, "I'm glad to see that you are all in full agreement with our interpretations."
Suddenly a little old Jewish man stood up in the back of the room and said, "I object to every word. The explanation of what the writings say is quite simple. First of all, everyone knows that Hebrews don't read from left to right, but from right to left...... Now, look again..... It now says:
"HOLY MACKEREL, DIG THE ASS ON THAT BITCH!"
#joke
Bloopers In The Church
The following are actual church bulletin board bloopers found in churches across the United States.
11. "Next Sunday Mrs. Vinson will be soloist for the morning service. The pastor will then speak on 'It's a Terrible Experience'."
12. "Due to the Rector's illness, Wednesday's healing services will be discontinued until further notice."
13. "Weight Watchers will meet at 7 PM. Please use large double door at the side entrance."
14. "Remember in prayer the many who are sick of our church and community."
15. "The eighth graders will be presenting Shakespeare's Hamlet in the church basement on Friday at 7 PM. The congregation is invited to attend this tragedy."
16. "A song fest was hell at the Methodist church Wednesday."
17. "Today's Sermon: 'How Much Can a Man Drink?' with hymns from a full choir."
18. On a church bulletin during the minister's illness: "God is good - Dr. Hargreaves is better."
19. "Potluck supper: prayer and medication to follow."
20. "The outreach committee has enlisted 25 visitors to make calls on people who are not afflicted with any church."
21. "Eight new choir robes are currently needed, due to the addition of several new members and to the deterioration of some older ones."
22. "The choir invites any member of the congregation who enjoys sinning to join the choir."
23. A new loudspeaker system has been installed in the church. It was given by one of our members in honor of his wife.
24. Please join us as we show our suport for Amy and Alan in preparing for the girth of their first child.
Three old men
Three old men are talking about their aches, pains and bodily dysfunctions.
One 75-year-old man says: "I have this problem. I wake up every morning at 7 a.m. and it takes me 20 minutes to pee."
An 80-year-old man says: "My case is worse. I get up at 8 a.m. and I sit there and grunt and groan for half an hour before I finally have a bowel movement."
The 90-year-old man says: "Not me. At 7 a.m. I pee like a horse and at 8 a.m. I crap like a cow."
"So what's your problem?" asked the others.
"I don't wake up until 9:00."
#joke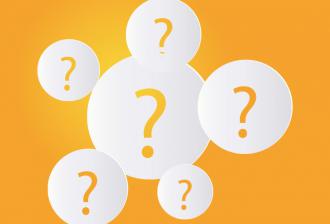 I purge all that is evil, an...
I purge all that is evil, and keep all that is true. Unless you speak, I can delete what you said. My usefulness has faded with the use of a pen. I am usually made of rubber, yet I am not a toy. I am both pink, and white, but also blue, or green. Do not forget me, as I can be your best friend. What am I?
Jupiter's Great Red Spot isn't...
Jupiter's Great Red Spot isn't a storm. It's where Chuck Norris puts his victims.
Bee Inconspicuous
Two bees ran into each other. The first bee asked the other how things were going.
"Really bad," said the second bee. "The weather has been really wet and damp and there aren't any flowers or pollen, so I can't make any honey."
"No problem," said the first bee. "Just fly down five blocks and turn left. Keep going until you see all the cars. There's a Bar Mitzvah going on and there are all kinds of fresh flowers and fruit."
"Thanks for the tip," said the second bee, and he flew away.
A few hours later, the two bees ran into each other again. The first bee asked, "How'd it go?""Great!" said the second bee. "It was everything you said it would be."
"Uh, what's that thing on your head?" asked the first bee.
"That's my yarmulke," said the second bee. "I didn't want them to think I was a wasp."
#joke
A mother mouse and a baby mous...
A mother mouse and a baby mouse were walking along, when all of a sudden, a cat attacked them. The mother mouse goes, "BARK!" and the cat runs away.
"See?" says the mother mouse to her baby. "Now do you see why it's important to learn a foreign language?"
Answering Machine Message 19

(MacIntosh Plus with MacIntalk program:) Hello, it's obvious you have bad timing, because nobody is home. Please leave your name, telephone number, and a brief message in a voice similar to mine, and your call will be returned as soon as humanly possible.