Yannis Pappas - Nobody Wants to Have Kids
@yannispappas
Is it ironic when you think about it
that our parents and grandparents worked
so hard for us to have a better life,
and now we don't want to have kids
'cause we don't want them to ruin our life?
Watch the full clip here: http://on.cc.com/1vfPBSm
#joke
"By separating themse
"By separating themselves from other species, the arctic animals became geographically polarized."
Funny video of the day - Riding the Aquaduck on the Disney Fantasy ship
Can We....
On their way to get married, a young Catholic couple is involved in a fatal car accident.  The couple find themselves sitting outside the Pearly Gates waiting for St. Peter to process them into Heaven.
While waiting, they begin to wonder: Could they possibly get married in Heaven?
When St. Peter showed up, they asked him. St. Peter said, 'I don't know. This is the first time anyone has asked. Let me go find out,' and he leaves.
The couple sat and waited, and waited. Two months passed and the couple are still waiting. While waiting, they began to wonder what would happen if it didn't work out; could you get a divorce in heaven.
After yet another month, St. Peter finally returns, looking somewhat bedraggled. 'Yes,' he informs the couple, 'you can get married in Heaven.'
'Great!' said the couple, 'But we were just wondering, what if things don't work out? Could we also get a divorce in Heaven?'
St. Peter, red-faced with anger, slammed his clipboard onto the ground.
'What's wrong?' asked the frightened couple.

'OH, COME ON!', St. Peter shouted, 'It took me three months to find a priest up here! Do you have any idea how long it'll take me to find a lawyer?
Arnold and his wife were clean
Arnold and his wife were cleaning out the attic one day when he came across a ticket from the local shoe repair shop. The date stamped on the ticket showed that it was over eleven years old. They both laughed and tried to remember which of them might have forgotten to pick up a pair of shoes over a decade ago.
"Do you think the shoes will still be in the shop?" Arnold asked.
"Not very likely," his wife said.
"It's worth a try," Arnold said, pocketing the ticket.
He went downstairs, hopped into the car, and drove to the store. With a straight face, he handed the ticket to the man behind the counter. With a face just as straight, the man said, "Just a minute. I'll have to look for these." He disappeared into a dark corner at the back of the shop.
Two minutes later, the man called out, "Here they are!"
"No kidding?" Arnold called back. "That's terrific! Who would have thought they'd still be here after all this time."
The man came back to the counter, empty-handed. "They'll be ready Thursday," he said calmly.
#joke
The Pope and the President...
During his visit to the United States, the Pope met with President Clinton. Instead of just an hour as scheduled, the meeting went on for two days. Finally, a weary President Clinton emerged to face the waiting news media.
The President was smiling and announced the summit was a resounding success. He said he and the Pope agreed on 80% of the matters they discussed. Then Mr. Clinton declared he was going home to the White House to be with his family.
A few minutes later the Pope came out to make his statement. He looked tired, and discouraged, and was practically in tears. Sadly he announced his meeting with the President was a failure.
Incredulous, one reporter asked, "But your Holiness, President Clinton just announced the summit was a great success and the two of you agreed on 80% of the items discussed."
Exasperated, the Pope answered, "Yes, but we were talking about the Ten Commandments."
#joke
Lightbulb Joke Collection 32
Q: How many talk show hosts does it take to change a light bulb?
A: Three, one to screw in the new bulb, one to ask the old one how it feels to be replaced, and one to take questions from the audience.
Q: How many gun control advocates does it take to screw in a light bulb?
A: Let the police do it - private citizens can't be trusted with light bulbs !
Q: How many gun control advocates does it take to screw in a light bulb?
A: They don't do that; they pass laws against burned-out bulbs, and then they wonder why it's still so dark. Meanwhile, a lot of people get hurt because they can't see.
Q: How many NRA members does it take to screw in a light bulb?
A: Three--One to give up the old bulb when they pry it from his cold dead fingers, one to screw it in and pose for an "I'm the NRA" ad while doing so, and one to complain about the waiting period.
Q: How many Soviet emigres does it take to change a light bulb?
A: None. Soviet emigres are used to sitting in the dark.
Q: How many Soviet emigres does it take to change a light bulb?
A: One, and a lot of light bulbs.
Q: How many Soviet emigres does it take to change a light bulb?
A: Three. One to force the bulb in with a hammer, one to steal more bulbs, one to ask NYANA for a bigger hammer.
#joke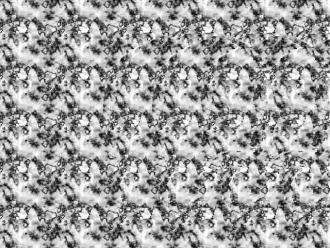 What hides this stereogram?
Stereogram - 3D Image
One Last Confession
While a man was dying, his wife was maintaining a candlelight vigil by his side. She held his fragile hand, tears running down her face.
Her praying woke him from his slumber. He looked up, and his pale lips began to move slightly.
"My darling," he whispered.
"Hush, my love," she said. "Rest, don't talk."
He was insistent. "I have something that I must confess," he said in a tired voice.
"There isn't anything to confess," replied his weeping wife. "Everything's ok. Go to sleep."
The man blurted out: "No, no, I must die in peace. I...I slept with your sister, your best friend, her best friend, and your mother!"
"I know," whispered his wife, "that's why I poisoned you."
#joke
Q: Why did the computer lose i
Q: Why did the computer lose its trust relationship with the domain?
A: Because it was corrupted in active directory and needed to be removed and re-added again!!!!
Jack had a blind date with Jil
Jack had a blind date with Jill for the prom and, as theevening progressed, he found himself attracted to her more andmore.
After some really passionate embracing, he said,"Tell me, do youobject to making love?"
"That is something I have never done before," Jill replied.
"Never made love? You mean you are a virgin?" Jack was amazed.
"No, silly!" she giggled. "Never objected!"
#joke
Climbing
Q: Why did the blond climb the glass wall?
A: To see what
was on the other side.
The teacher asked Jimmy, "Why
The teacher asked Jimmy, "Why is your cat at school today Jimmy?" Jimmy replied crying, "Because I heard my daddy tell my mommy, 'I am going to eat that p*ssy once Jimmy leaves for school today!'"
Johnny Cash, Bob Hope and Steve Jobs
A few decades ago we had Johnny Cash, Bob Hope and Steve Jobs. Now we have no Cash, no Hope and no Jobs. Please don't let Kevin Bacon die.
Bill Murray (September 21 1950-)
To be or not to be? That is th...
To be or not to be? That is the question. The answer? Chuck Norris.
Drunk date
A guy enters a bar and orders two shots of vodka. He drinks the first and dumps the second on his right hand.
He then orders a second round of shots, drinks the first and again dumps the second on his right hand.
The bartender sees this and becomes curious as the guy orders a third round and does the exact same thing.
So the bartender asks the guy, "Hey man, I hope you don't mind me asking but why the waste of good drinks?"
So the man says, "I have to get my date drunk."
Submitted by Curtis
Edited by Yisman
#joke
A man was walking along a Cali...
A man was walking along a California beach and stumbled across an old lamp. He picked it up and rubbed it and out popped a genie. The genie said, "OK. You released me from the lamp, blah blah blah. This is the fourth time this month and I'm getting a little sick of these wishes so you can forget about three. You only get one wish!" The man sat and thought about it for a while and said, "I've always wanted to go to Hawaii but I'm scared to fly and I get very seasick. Could you build me a bridge to Hawaii so I can drive over there to visit?" The genie laughed and said, "That's impossible. Think of the logistics of that! How would the supports ever reach the bottom of the Pacific? Think of how much concrete...how much steel!! No, think of another wish."
The man said OK and tried to think of a really good wish. Finally, he said, "I've been married and divorced four times. My wives always said that I don't care and that I'm insensitive. So, I wish that I could understand women.... know how they feel inside and what they're thinking when they give me the silent treatment.... know why they're crying, know what they really want when they say 'nothing'.... know how to make them truly happy...."
The genie asked, "Do you want that bridge two lanes or four?"
#joke