My wife is better
Jake and his buddy Fred visit a brothel. Jake goes into the room with the prostitute first while Fred waits outside.
When he's done, Jake closes the door behind him and says: "Don't waste your time. My wife's better."
But Fred goes in anyway. When he emerges 15 minutes later, he shakes his head in disappointment and says:
"Damn, Jake, you were right. Your wife is better."
#joke
Speeding
A man gets pulled over by the police for speeding.
The cop walks up to the car and says to the driver, "Sir, did you know that you were going 60 miles an hour?"
The driver says, "Officer, there is no way I could have been going 60 miles an hour!"
The cop says, "Really! Why is that?"
The driver replies, "I could not have been going 60 miles an hour because I've only been out driving for 25 minutes."
#joke
Funny video of the day - Top 5 Sleepy Sleepers
Seven New York City bartenders...
Seven New York City bartenders were asked if they could nail a woman's personality based on what she drinks. Though interviewed separately, they concurred on almost all counts. The results:
Drink: Beer
Personality: Casual, low-maintenance; down to earth.
Your Approach: Challenge her to a game of pool.
Drink: Blender Drinks
Personality: Flaky, whiny, annoying; a pain in the buttocks.
Your Approach: Avoid her, unless you want to be her cabin boy.
Drink: Mixed Drinks
Personality: Older, more refined, high maintenance, has very picky taste; knows exactly what she wants.
Your Approach: You won't have to approach her,> if she is interested, she'll send YOU a drink.
Drink: Wine - (does not include White Zinfandel, see below)
Personality: Conservative and classy; sophisticated yet giggles.
Your Approach: Tell her you love to travel and spend quiet evenings with friends.
Drink: White Zinfandel
Personality: Easy; thinks she is classy and sophisticated, actually has no clue.
Your approach: Make her feel smarter than she is.... this should be an easy target.
Drink: Shots
Personality: Likes to hang with frat-boy pals and looking to get totally drunk...... and naked.
Your Approach: Easiest hit in the joint. You have been blessed this evening. Nothing to do but wait. However, be careful not to make her mad!
Then there is the MALE addendum. The deal with guys is, as always, very simple and clear cut:
Domestic Beer: He's poor and wants to get laid.
Imported Beer: He likes good beer and wants to get laid.
Wine: He's hoping that the wine thing will give him a sophisticated image to help him get laid.
Whiskey: He doesn't give a hoot about anything but getting laid.
Tequila: He is thinking he has a chance with the toothless waitress.
White Zinfandel: He's gay.
There is no language wherein a double positive can form a negative
A linguistics professor was lecturing to his English class one day. "In English," he said, "a double negative forms a positive.
In some languages, though, such as Russian, a double negative is still a negative.
However, there is no language wherein a double positive can form a negative."
A voice from the back of the room piped up, "Yeah, right."
#joke
"Eating oysters can h
"Eating oysters can help you increase your mussel tone."
Paddy was making his first vis
Paddy was making his first visit to a hospital where his teenage son was about to have an operation. Watching the doctor's every move, he asked, "What's that?"
The doctor explained, "This is an anesthetic. After he gets this he won't know a thing."
"Save your time, Doc," exclaimed Paddy. "He don't know nothing now."
FLEX WORDLE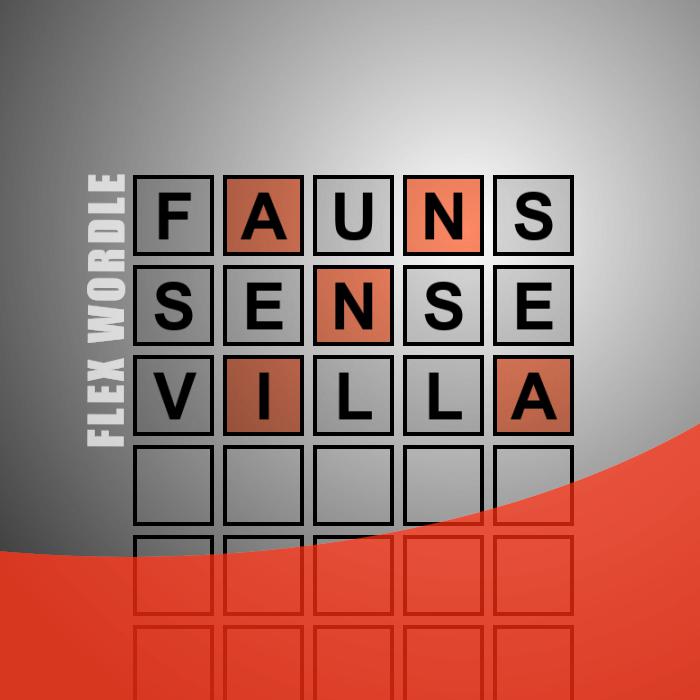 Guess the
WORDLE
in 3 tries. After each guess, the color of the tiles will change to show how close your guess was to the solution.
Baldness...
Little Johnny was eating breakfast one morning and got to thinking about things.
"Mommy, why has daddy got so few hairs on his head?" he asked his mother.
"He thinks a lot," replied his mother, pleased with herself for coming up with a good answer to her husband's baldness.
Johnny thought for a second and said, "I'm glad you don't do any thinking. You would look silly without hair."
#joke
Answering Machine Message 160
You have reached the CPX-2000 Voice Blackmail System. Your voice patterns are now being digitally encoded and stored for later use. Once this is done, our computers will be able to use the sound of YOUR voice for literally thousands of illegal and immoral purposes. There is no charge for this initial consultation. However our staff of professional extortionists will contact you in the near future to further explain the benefits of our service, and to arrange for your schedule of payment. Remember to speak clearly at the sound of the tone. Thank you.
#joke
Some Improvements in Hell
An engineer died and ended up in Hell. Soon, he became dissatisfied with the level of comfort in Hell, and began designing and building improvements. After a while, they had flush toilets, air conditioning, escalators. The engineer was a pretty popular guy.
One day God called to Satan and said with a sneer, "So, how's it going down there in Hell?"
Satan replied, "Hey, things are great. We've got air conditioning and flush toilets and escalators, and there's no telling what this engineer is going to come up with next."God exclaimed, "What? You've got an engineer? That's a mistake--he should never have gotten down there in the first place. Send him back up here."
"No way," replied Satan. "I like having an engineer on the staff, and I'm keeping him."
God threatened, "Send him back up here now or I'll sue!"
Satan laughed and answered, "Yeah, right. And just where are YOU going to get a lawyer?"
Beethoven's flatulence g
Beethoven's flatulence gave him great pleasure. So he penned Odour to Joy.
Returning to West Point late o
Returning to West Point late one night, Colonel Schultz and his wife were challenged by the sentry at the gate.
"Halt and identify yourself!"
"Jesus, Mary, and Joseph!" declared the startled woman.
The sentry stepped aside. "Advance, Holy Family, to be recognized."
#joke
Geriatric Sex
A young fellow was about to be married and was asking his grandfather about sex. He asked how often you should have it.
His grandfather told him that when you first get married, you want it all the time ...... and maybe do it several times a day. Later on, sex tapers off and you have it once a week or so. Then as you get older, you have sex maybe once a month. When you get really old, you are lucky to have it once a year..... maybe on your anniversary.
The young fellow then asked his grandfather, "Well how about you and Grandma now?"
His grandfather replied, "Oh, we just have oral sex now."
"What's oral sex?"
the young fellow asked.
"Well," Grandpa said, "She goes to bed in her bedroom, and I go to in my bedroom.... And she yells, 'Fuck You!!!!!' and I holler back, 'Fuck You too.' "
#joke
Oops Banana
Q: What do you call two banana peels?
A: A pair of slippers.
A boy is selling fish on a cor
A boy is selling fish on a corner. To get his customers' attention, he is yelling, "Dam fish for sale! Get your dam fish here!" A pastor hears this and asks, "Why are you calling them 'dam fish.'" The boy responds, "Because I caught these fish at the local dam." The pastor buys a couple fish, takes them home to his wife, and asks her to cook the dam fish. The wife responds surprised, "I didn't know it was acceptable for a preacher to speak that way." He explains to her why they are dam fish. Later at the dinner table, he asks his son to pass the dam fish. He responds, "That's the spirit, Dad! Now pass the f*cking potatoes!"
#joke
Back Pew
A pastor's wife was expecting a baby, so he stood before the congregation and asked for a raise.
After much discussion, they passed a rule that whenever the preacher's family expanded, so would his paycheck.
After 6 children, this started to get expensive and the congregation decided to hold another meeting to discuss the preacher's expanding salary.
A great deal of yelling and inner bickering ensued, as to how much the clergyman's additional children were costing the church, and how much more it could potentially cost.
After listening to them for about an hour, the pastor rose from his chair and spoke, 'Children are a gift from God, and we will take as many gifts as He gives us.
Silence fell on the congregation.
In the back pew, a little old lady struggled to stand, and finally said in her frail voice, 'Rain is also a gift from God, but when we get too much of it, we wear rubbers.'
The entire congregation said, 'Amen.'
#joke
Copies of Copies
A new monk arrived at the monastery. He was assigned to help
the other monks in copying the old texts by hand. He noticed,
however, that they were copying copies, not the original
books. The new monk went to the head monk to ask him about
this. He pointed out that if there were an error in the first
copy, that error would be continued in all of the other
copies.
The head monk said, "We have been copying from the copies
for centuries, but you make a good point, my son." The head
monk went down into the cellar with one of the copies to
check it against the original.
Hours later, nobody had seen him, so one of the monks went
downstairs to look for him. He heard a sobbing coming from
the back of the cellar and found the old monk leaning over
one of the original books, crying. He asked what was wrong.
"The word is 'celebrate'," said the head monk.
#joke
A traveling salesman was held ...
A traveling salesman was held up in the west by a rainstorm and flood. He e-mails his office in NY: "Delayed by storm. Send instructions."

His boss e-mails back: "Start vacation immediately."

Catholic Definitions
Choir: A group of people whose singing allows the rest of the congregation to lip-sync.
Holy Water: A liquid whose chemical formula is H2OLY.
Hymn: A song of praise, usually sung in a key three octaves higher than that of the congregation's range.
Incense: Holy Smoke!
Jesuits: An order of priests known for their ability to found colleges with good basketball teams.
Jonah: The original "Jaws" story.
Justice: When your children have kids of their own.
Kyrie Eleison: The only Greek words that most Catholics an recognize besides gyros and baklava.
Magi: The most famous trio to attend a baby shower.
Manger:
1- Where Mary gave birth to Jesus because Joseph wasn't covered by an HMO.
2- The Bible's way of showing us that holiday travel has always been rough.
Pew: A medieval torture device still found in Catholic Churches.
Procession: The ceremonial formation at the beginning of Mass, consisting of altar servers, the celebrant, and late parishioners looking for seats.
Recessional: The ceremonial procession at the conclusion of Mass—lead by parishioners trying to beat the crowd to the parking lot.
Relics: People who have been going to Mass for so long that they actually know when to sit, kneel, and stand.
Ten Commandments: The most important Top Ten list not produced by David Letterman.
Ushers: The only people in the parish who don't know the seating capacity of a pew.
This joke was reprinted from "The Book of Catholic Jokes" by Deacon Tom Sheridan, with permission of ACTA Publications. Copyright 2008. All rights reserved.
#joke