Have a great time for
Christmas
, check out our latest
Christmas jokes of 2022
on:
Christmas jokes collection
Too cold to drink? Have a r
Too cold to drink? Have a mojito.
The Confession
A man received the following text from his neighbor:
I am so sorry Bob. I've been riddled with guilt and I have to confess. I have been tapping your wife, day and night when you're not around. In fact, more than you. I'm not getting any at home, but that's no excuse. I can no longer live with the guilt and I hope you will accept my sincerest apology with my promise that it won't happen again.
The man, anguished and betrayed, went into his bedroom, and has a long drawn out fight with his wife about her infidelity.
A few moments later, a second text came in:
Correction: I meant "wifi", not "wife".
#joke
Funny video of the day - Top 5 WTF Moments - compilation
A husband stepped on one of th...
A husband stepped on one of those penny scales that tell you your fortune and weight and dropped in a coin.
"Listen to this," he said to his wife, showing her a small, white card. "It says I'm energetic, bright, resourceful and a great lover."
"Yeah," his wife nodded, "and it has your weight wrong, too!"
#joke
April Fool's Day - Here are 5 pranks you can play on people
1. Hide an alarm clock in someone's bedroom and set it for 3:00 a.m.
2. Remove the shower head and place a Lifesavers candy in it, then put the head back on.
3. Remove the shower head and place a chicken bouillon cube in it, then put the head back on.
4. Rearrange somebody's drawers or file cabinets in a different order.
5. Tape magnets to the bottom of a cup, put it on the roof of your car and drive around.
Snakes don't drink...
"Snakes don't drink coffee because it makes them viperactive."
A Prisoner's Last Request
Two men, sentenced to die on the same day, were led down to the room where the electric chair was. The priest had given them last rites, the formal speech had been given by the warden, and a final prayer had been said among the participants. The warden, turning to the first man, solemnly asked, "Son, do you have a last request?"The man replied, "Yes sir, I do. I love dance music. Could you please play the Macarena for me one last time?"
"Certainly," replied the warden.
He turned to the other man and asked, "Well, what about you, son? What is your final request?"
"Please," said the condemned man, "Kill me first."
#joke
FLEX WORDLE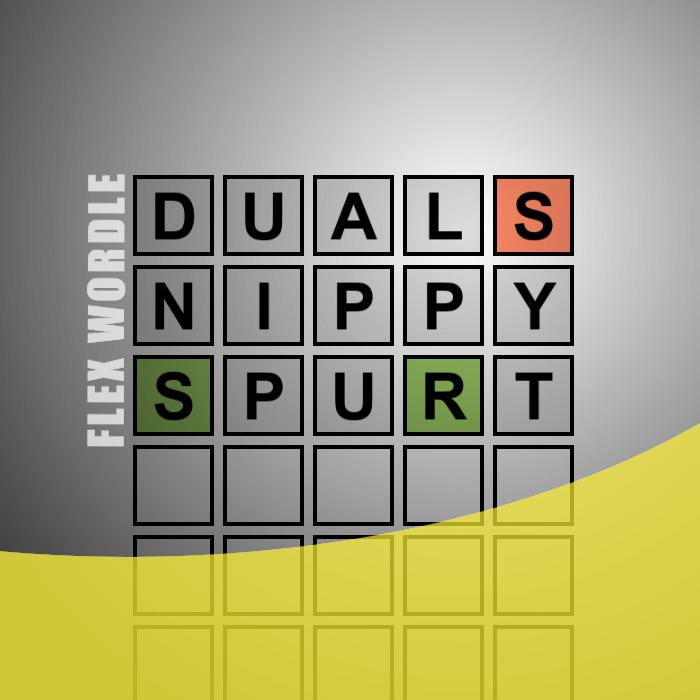 Guess the
WORDLE
in 3 tries. After each guess, the color of the tiles will change to show how close your guess was to the solution.
FREE YORKSHIRE TERRIER. 8 YEAR
FREE YORKSHIRE TERRIER. 8 YEARS OLD. HATEFUL LITTLE DOG. BITES.
FREE PUPPIES: 1/2 COCKER SPANIEL, 1/2 SNEAKY NEIGHBOR'S DOG.
FREE PUPPIES... PART GERMAN SHEPHERD, PART STUPID DOG.
GERMAN SHEPHERD 85 lbs. NEUTERED. SPEAKS GERMAN. FREE.
FOUND: DIRTY WHITE DOG. LOOKS LIKE A RAT ... BEEN OUT AWHILE .. BETTERBE A REWARD.
SNOW BLOWER FOR SALE... ONLY USED ON SNOWY DAYS.
COWS, CALVES NEVER BRED ... ALSO 1 GAY BULL FOR SALE.
NORDIC TRACK $300 HARDLY USED, CALL CHUBBY.
HUMMERS - LARGEST SELECTION EVER - "IF IT'S IN STOCK, WE HAVE IT!"
GEORGIA PEACHES, CALIFORNIA GROWN - 89 cents lb.
NICE PARACHUTE: NEVER OPENED - USED ONCE.
JOINING NUDIST COLONY! MUST SELL WASHER & DRYER $300.
OPEN HOUSE: BODY SHAPERS TONING SALON. FREE COFFEE &DONUTS.
FOR SALE: ONE MAN SIX WOMAN HOT TUB
(AND THE BEST ONE) . .
FOR SALE BY OWNER: Complete set of Encyclopedia Britannica - no longerneeded. Got married last month. Wife knows everything.
#joke
The magical frog....
One day in the great forest a magical frog was walking down to a water hole. This forest was so big that the frog had never seen another animal in all his life.
By chance today a bear was chasing after a rabbit to have for dinner. The frog called for the two to stop. The frog said "Because you are the only two animals I have seen, I will grant you both three wishes... Bear, you go first."
The bear thought for a minute, and being the male he was, said "I wish for all the bears in this forest, besides me, to be female." For his wish, the rabbit asked for a crash helmet, and immediately put it on.
The bear was amazed at the stupidity of the rabbit, wasting his wish like that. It was the bear's second turn for a wish. "Well, I wish that all the bears in the next forest were female as well." Rabbit asked for a motorcycle and immediately hopped on it and gunned the engine. The bear was shocked that the rabbit was asking for these stupid things, after all, he could have asked for money and bought the motorcycle.
For the last wish the bear thought for awhile and then said, "I wish that all the bears in the world, besides me, were female."
The rabbit grinned, gunned the engine, and said, "I wish that the bear was gay..."
#joke
Reasons To Leave Work
1. Not spending enough quality time with the kitchen applicances.
2. Came dressed in only a towel...again.
3. Ran out of paper clips.
4. I've decided to telecommute.
5. Ambassador to Belgium is at the White House.
6. It's a long drive home to Texas.
7. One-day sale at Macy's.
8. My brain is melting!
9. I think they found me out...
10. Accidently erased the whole week's work off the computer disk.
#joke
Gay family
A guy walks into a bar and orders 12 tequilas.
The bartender asked, "what's wrong," and the guy says that he just found out that his younger son is gay.
The bartender says, "he's sorry about it." After a couple of days the guy comes back and orders 15 tequilas.
The bartender asked, "What's wrong now," to which the guy responds That he found out that his older son was gay, too.
The bartender says that he's sorry. The guy returned a few days later and ordered 20 tequilas.
The bartender burst out, "Isn't anyone in your family gettin' any pussy?!"
The guy gets really pissed and says, "Yeah, my wife!!!!!"
#joke #walksintoabar
Computers are like air conditi...
Computers are like air conditioners. They work fine until you start opening windows.
A Silent Bomb in Church
An elderly couple were in church. The wife leaned over and whispered to her husband, "I just let out a long silent fart... what should I do?"
The husband replied, "Replace the batteries in your hearing aid."
- Joke shared by Beliefnet member eyesoftheworld
#joke
A pregnant woman went to the g...
A pregnant woman went to the gynecologist, and when asked that was the problem, she responded, "Well, whenever I take off my clothes, my nipples get hard."
Shocked, the doctor took a deep breath, then asked, "Your nipples get hard?"
"Yes" quite innocently came her reply.
"Undress so I can check" replied the still amazed doc.
So, she undressed, and he got down to the feeling and massaging, trying to reach an answer.
After some considerable time, the doctor, still looked puzzled, said, "Well madame, I don't know what you have, but it sure as hell is contagious!"
Looking for a Lumberjack...
A large, well established, Canadian lumber camp advertised that they were looking for a good Lumberjack.
The very next day, a skinny little man showed up at the camp with his axe, and knocked on the head lumberjacks' door. The head lumberjack took one look at the little man and told him to leave.
"Just give me a chance to show you what I can do," said the skinny man.
"Okay, see that giant redwood over there?" said the lumberjack. "Take your axe and go cut it down."
The skinny man headed for the tree, and in five minutes he was back knocking on the lumberjack's door.
"I cut the tree down," said the man.
The lumberjack couldn't believe his eyes and said, "Where did you get the skill to chop down trees like that?"
"In the Sahara Forest," replied the puny man.
"You mean the Sahara Desert," said the lumberjack.
The little man laughed and answered back, "Sure, that's what they call it NOW!"
#joke
One Day the Devil challenged t...
One Day the Devil challenged the Lord to a baseball game.
Smiling the Lord proclaimed, "You don't have a chance, I've got Babe Ruth, Mickey Mantle, and all the greatest players up here."
"Yes", laughed the devil, "but I have all the umpires!"