Stopped By The Police
John and Jessica were on their way home from the bar one night and John got pulled over by the police. The officer told John that he was stopped because his tail light was burned out. John said, "I'm very sorry officer, I didn't realize it was out, I'll get it fixed right away."
Just then Jessica said, "I knew this would happen when I told you two days ago to get that light fixed."
So the officer asked for John's license and after looking at it said, "Sir your license has expired."
And again John apologized and mentioned that he didn't realize that it had expired and would take care of it first thing in the morning.
Jessica said, "I told you a week ago that the state sent you a letter telling you that your license had expired."
Well by this time, John is a bit upset with his wife contradicting him in front of the officer, and he said in a rather loud voice, "Jessica, shut your mouth!"
The officer then leaned over toward Jessica and asked. "Does your husband always talk to you like that?"
Jessica replied, "only when he's drunk."
#joke
Senior Tax Return
I just received an audit on my tax return for 2013 back from the IRS. It puzzles me!
They are questioning how many dependents I claimed.
I guess it was because of my response to the question: "List all dependents?"

I replied:
12 million illegal immigrants,
3 million crack heads,
42 million unemployed people on food stamps,
2 million people in over 243 prisons,
Half of Mexico, and 535 persons in the U.S. House and Senate."
Plus 1 useless President.

Evidently, this was NOT an acceptable answer.
I KEEP ASKING MYSELF, WHO DID I MISS?
#joke
Funny video of the day - Over the top Bodybuilder fighting Bollywood scene
While Shirley was dining out w
While Shirley was dining out with her children, a man came over to their table and started talking.
He asked where Shirley's kids went to school. She told him they home-schooled.
With a raised eyebrow, he asked if her husband is the sole breadwinner for their family.
"No, I also work ... from inside our home."
Then, noticing her two-month-old son, he mentioned that his daughter had just had a baby, and he wondered what hospital her son was born in.
"He was born at home," she answered.
The man looked at Shirley for a moment, and then said, "Wow, you don't get out much, do you?"
#joke
April Fool's Day - Make your kid think the...
Make your kid think the principal called. Use your best acting skills as you tell your worried kid the principal's laundry list of complaints.
"I was saddened to le
"I was saddened to learn that my neighbor, who is a respiratory therapist, expired last week."
Cannibals rely on fossil fuels
Cannibals rely on fossil fuels, especially bit human.
FLEX NERDLE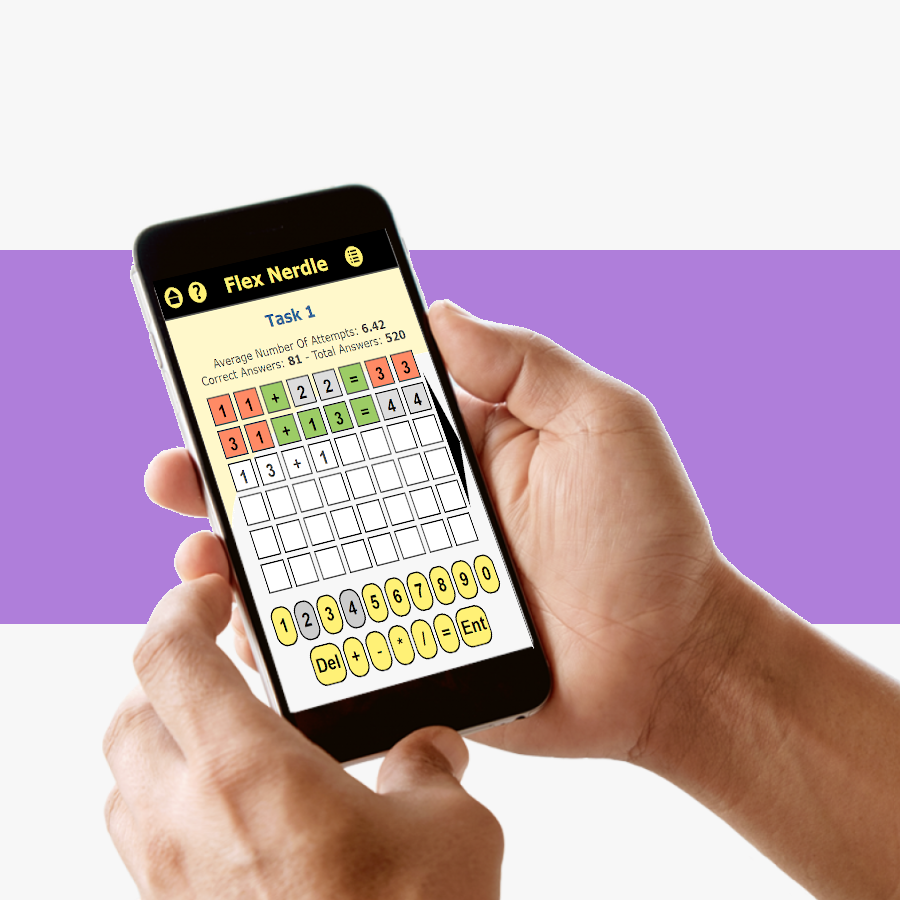 Guess the
NERDLE
in 6 tries. After each guess, the color of the tiles will change to show how close your guess was to the solution.
A new miracle doctor was in to
A new miracle doctor was in town. He could cure anything and anybody, and everyone was amazed. Everyone except for Mr. Smith, the town's grouch So Mr. Smith went to this 'miracle doctor' to prove that he wasn't anybody special. So he goes and tells the doctor, "Hey, doc, I have lost my sense of taste. I can't taste nothing', so what are you going to do?"
The doctor scratches his head and mumbles to himself a little, then tells Mr. Smith, "What you need is jar number 43."
Jar number 43? Mr. Smith wonders. So the doctor brings the jar and tells Mr. Smith to taste it. He tastes it and immediately spits it out, "This is gross!" he yells.
"I just restored your sense of taste Mr. Smith," says the doctor.
So Mr. Smith goes home very mad. One month later, Mr. Smith goes back to the doctor along with a new problem, "Doc," he starts, "I can't remember!"
Thinking he got the doctor, the doctor scratches his head and mumbles to himself a little and tells Mr. Smith, "What you need is jar number 43..."
Before the doctor finished his sentence, Mr. Smith fled the office.
Birthday gift...
When my three-year-old son opened the birthday gift from his grandmother, he discovered a water pistol. He squealed with delight and headed for the nearest sink.
I was not so pleased. I turned to Mom and said, "I'm surprised at you. Don't you remember how we used to drive you crazy with waterguns?"
Mom smiled and then replied, "Oh, I remember...."
#joke
 A Collection Of Insults
A brief synopsis... When you're at a loss for words but want to tell someone that he or she is stupid, remember some these quips from our collection here at Aha! Jokes.
---
Gets his orders from another planet.
Gets hypnotized on the de-spun section.
Gets parity errors under load.
Gives a lot of bull for somebody what ain't got no cattle.
Goalie for the dart team.
God might still use him for miracle practice.
God's favorite target for lightning strikes.
Goes with the flow... He's a bed wetter.
Good at quantum tunneling but not much else.
Got a life, but wasn't sure what to do with it.
Got his brains as a stocking stuffer.
Got into the gene pool while the lifeguard wasn't watching.
Guillotining him would make only an aesthetic difference.
Gyros are loose.
Habits explainable if he was raised by wolves.
#joke
Short Father Christmas
What do you get if you cross Father Christmas with a detective?
Santa Clues!
Father Christmas win a saucepan in a competition.
Now thats what you call pot luck!
What do the reindeer sing to Father Christmas on his birthday ?
Freeze a jolly good fellow !
What do you call a man who claps at Christmas ?
Santapplause !
Twinkle Twinkle chocolate bar
Santa drives a rusty car
Press the starter
Press the choke
Off he goes in a cloud of smoke !
Who delivers presents to baby sharks at Christmas ?
Santa Jaws !
Why does Father Christmas like to work in the garden ?
Because he likes to hoe, hoe, hoe !
Why is a cat on a beach like Christmas ?
Because they both have "Sandy claws" !
What does Father Christmas call his money ?
Iced lolly ?
What's Father Christmas called when he takes a rest while delivering presents ?
Santa pause !
A Recently Spotted Bumper Sticker:
"Next time you think you're perfect, try walking on water."
Beans & Onions
Q: What do you get when you mix beans and onions?
A: Tear gas.
So this sardarji is walking th...
So this sardarji is walking the other day and comes across a banana peel on the road.
Can you guess what he might be thinking??
Saala aaj bhi girna padega!!!
Three old ladies are sitting i...
Three old ladies are sitting in a diner, chatting about various things. One lady says, "You know, I'm getting really forgetful. This morning, I was standing at the top of the stairs, and I couldn't remember whether I had just come up or was about to go down." The second lady says, "You think that's bad? The other day, I was sitting on the edge of my bed, and I couldn't remember whether I was going to bed or had just waken up!" The third lady smiles smugly. "Well, my memory's just as good as it's always been, knock on wood." She raps the table. With a startled look on her face, she asks, "Who's there?!"
#joke
A Meeting With the Board
After a long, dry sermon, the minister announced that he wished to meet with the church board after the service. The first man to arrive was a stranger.
"You misunderstood my announcement. This is a meeting of the board," said the minister.
"I know," said the man. "If there is anyone here more bored than I am, I'd like to meet him."
#joke
Join us on WhatsApp