"Oops, I jumped into
"Oops, I jumped into the pool with my watch on. I don't know if it is waterproof or not. I guess only time will tell."
Last Christmas, grandpa was fe
Last Christmas, grandpa was feeling his age, and found that shopping for Christmas gifts had become too difficult. So he decided to send checks to everyone instead.
In each card he wrote, "Buy your own present!" and mailed them early.
He enjoyed the usual flurry of family festivities, and it was only after the holiday that he noticed that he had receiving very few cards in return. Puzzled over this, he went into his study, intending to write a couple of his relatives and ask what had happened. It was then, as he cleared off his cluttered desk that he got his answer...
Under a stack of papers, he was horrified to find the gift checks which he had forgotten to enclose with the cards.

Funny video of the day - Christmas and Holiday Videos
Ever go fishing?
A man was speeding down the highway, feeling secure in a gaggle of cars all traveling at the same speed. However, as they passed a speed trap, he got nailed with an infrared speed detector and was pulled over.
The officer handed him the citation, received his signature and was about to walk away when the man asked, "Officer, I know I was speeding, but I don't think it's fair - there were plenty of other cars around me who were going just as fast, so why did *I* get the ticket?"
"Ever go fishing?" the policeman suddenly asked the man.
"Ummm, yeah..." the startled man replied.
The officer grinned and added, "Ever catch *all* the fish?"
Employee Want Ad Translations
Energetic self-starter: You'll be working on commission.
Entry level position: We will pay you the lowest wages allowed by law.
Experience required: We do not know the first thing about any of this.
Fast learner: You will get no training from us.
Flexible work hours: You will frequently work long overtime hours.
Good organizational skills: You'll be handling the filing.
Make an investment in you future: This is a franchise or a pyramid scheme.
Management training position: You'll be a salesperson with a wide territory.
Much client contact: You handle the phone or make "cold calls" on clients.
Must have reliable transportation: You will be required to break speed limits.
Must be able to lift 50 pounds: We offer no health insurance or chiropractors.
Opportunity of a lifetime: You will not find a lower salary for so much work.
Planning and coordination: You book the bosses travel arrangements.
Quick problem solver: You will work on projects months behind schedule already.
Strong communication skills: You will write tons of documentation and letters.
#joke
Christmas film
There are two types of people in this world...
Those who think Die Hard is a Christmas Film, and those who are wrong.
Christmas cracker jokes - yet another collection
What do you get if you cross a bell with a skunk?

Jingle Smells!
What's green, covered in tinsel and goes ribbet ribbet?

Mistle-toad!
Which famous playwright was terrified of Christmas?
Noël Coward!
What is the best Christmas present in the world?
A broken drum – you just can't beat it!
How do you know if Santa is really a werewolf?

How do you know if Santa is really a werewolf?

What did the stamp say to the Christmas card?

Stick with me and we'll go places!

Why did no one bid for Rudolph and Blitzen on eBay?
Because they were two deer!
What does the Queen call her Christmas Broadcast?
The One Show!
What did Father Christmas do when he went speed dating?
He pulled a cracker!
Why don't you ever see Father Christmas in hospital?
Because he has private elf care!
Why is it getting harder to buy Advent calendars?
Because their days are numbered!
FLEX NERDLE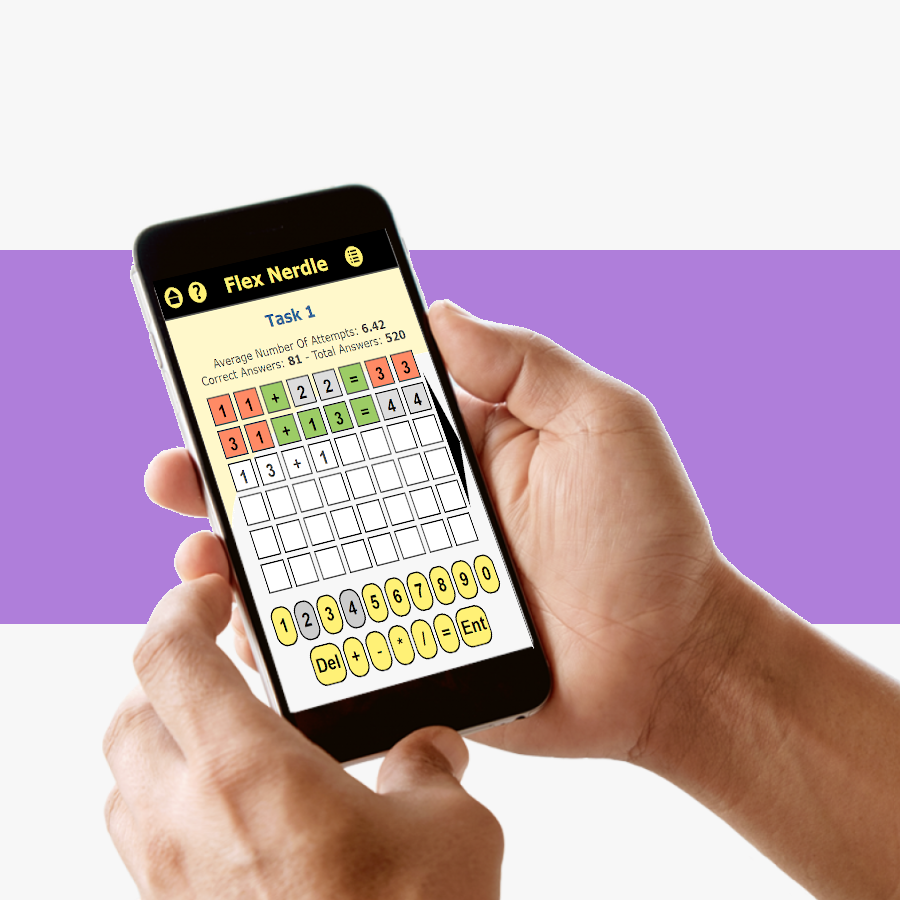 Guess the
NERDLE
in 6 tries. After each guess, the color of the tiles will change to show how close your guess was to the solution.
Having been married ten years
Having been married ten years and still living in an apartment, the wife would often complain about anything, as she was tired of saving every penny to buy a "dream home.
Trying to placate her, the husband found a new apartment, within their budget. However, after the first week, she began complaining again.
Joel, she said, I don't like this place at all. There are no curtains in the bathroom. The neighbors can see me every time I take a bath.
Don't worry. replied her husband. If the neighbors do see you, they'll buy curtains.
#joke
Cross a Snowman with a Vampire
What do get if you cross a Snowman with a Vampire? Frostbite.
Kids' Bible Jokes
Q. Why should we be encouraged by the story of Jonah and the whale?
A. Because Jonah was down in the mouth, but came out all right.
Q. When was the first meat mentioned in the Bible?
A. When Noah took Ham into the ark.
Q. On the Ark, Noah probably got milk from the cows. What did he get from the ducks?
A. Quackers.
Q. Why did Noah have to punish and discipline the chickens on the Ark?
A. Because they were using "fowl" language.
Q: How do we know Peter was a rich fisherman?
A: By his net income.
#joke
A Blonde walks into a Restarau...
A Blonde walks into a Restaraunt, and she goes straight to the bulletin board in the back. The blonde is looking at the bulletin board and she sees a piece of paper that sais "Ocean Cruise Only 5$" She pulls the piece of paper off the wall and goes to the address listed on the back of paper. She walks into the building and hands the secretary the piece of paper. The secretary nods and asks if she had the five dollars. The blonde nods and pulls five dollars out of her pocket and hands it to the secretary. The secretary looks over to a burly black guy reading a news paper. She nods to the black guy. He stood up and nocks the blonde unconcious. When the blonde wakes up she's tied to a log and is floating down river. She started to think that this was a bad idea. When she sees one of her freinds (who is also blonde) tied to a log floating right next to her. In a Joking manner blonde she looks at her freind and says "So do you think they're going to serve us some food on this trip?"
The other blonde replies "They didn't serve any last year."
Demetri Martin: Christmas Wrapping
I set a personal record on Christmas. I got my shopping done three weeks ahead of time. I had all the presents back at my apartment, I was halfway through wrapping them, and I realized, Damn, I used the wrong wrapping paper. The paper I used said, Happy Birthday. I didnt want to waste it, so I just wrote Jesus on it.
An Israeli doctor says...
An Israeli doctor says: "Medicine in my country is so advanced that we can take a kidney out of one man, put it in another, and have him looking for work in 6 weeks." A British doctor says: "That is nothing; we can take a lung out of one person, put it in another, and have him looking for work in 4 weeks." A Canadian doctor says: "In my country, medicine is so advanced that we can take half a heart out of one person, put it in another, and have them both looking for work in 2 weeks." A Nigerian doctor, not to be outdone, says: "You guys are way behind...... We just took a man with NO brain, made him President, and now the whole country is looking for work.
Meals in Heaven
Seymour was a good and pious man, and when he passed away,
the Lord himself greeted him at the pearly gates of Heaven.
"Hungry, Seymour?" the Lord asked.
"I could eat," said Seymour. The Lord opened a can of tuna,
and they shared it.
While eating this humble meal, Seymour looked down into Hell
and noticed the inhabitants devouring enormous steaks,
pheasant, pastries and vodka.
The next day, the Lord again asked Seymour if he was hungry,
and Seymour again said, "I could eat." Once again, a can of
tuna was opened and shared, while down below Seymour noticed
a feast of caviar, champagne, lamb, truffles, brandy and
chocolates.
The following day, mealtime arrived and another can of tuna
was opened. Meekly, Seymour said, "Lord, I am very happy to
be in Heaven as a reward for the good life I lived. But, this
is Heaven, and all I get to eat is tuna. But in the
Other Place, they eat like Kings. I just don't understand."
"To be honest, Seymour," the Lord said, "for just two
people, does it pay to cook?"
#joke
Chuck Norris doesn't fly throu...
Chuck Norris doesn't fly through the air, the air moves out of his way.
Join us on WhatsApp