"I was going to buy a
"I was going to buy a sweet shop but it would have cost me hundreds and thousands."
A blonde travels to Canada to
A blonde travels to Canada to seek her fortune as a lumberjack. She meets a foreman of a logging organization who offers to give her a job.
"Now, I hope you realize we expect you to cut down at least 100 trees a day," the foreman told her.
The blonde woman didn't see this as a problem, so she went out with the Chainsaw and did her best. She came back drenched in sweat.
"Geez lady, how many trees did you cut down?" asked the foreman.
"6," she replied.
"What!? You have to do better than that. Get up earlier tomorrow!"
So she did. Out she went with the chainsaw, she came back that night exhausted.
"How many this time?" asked the foreman.
"12," she said.
The foreman says, "That does it. I'm coming out there with you tomorrow morning!"
The next morning, the foreman reaches the first tree and says, "This is how to cut down trees really quickly." He pulls the rope on the chainsaw and it gives off a loud BRRRRRRUUUMMM.
He notices the blonde is looking at him frantically, so he asks her what's wrong.
And she replies, "What the heck is that noise?"
Funny video of the day - Best Fails of the Month December 2015
I cannot tell a lie...
These two country boys, brothers, were knocking around one lazy summer day and thought it would be a good prank to push over the outhouse. They crept up from an advantageous direction like a couple of commandos, pushed the outhouse over on one side and headed for the woods. They circled round and returned home an hour later from a completely different direction thus, trying to divert suspicion from themselves.
Upon returning, their father approached them with switch in hand and bellowed, "Did you two push the outhouse over this afternoon?"
The older boy replied, "As learned in school, I cannot tell a lie. Yes, Father, we pushed over the outhouse this afternoon."
At this revalation, the farmer proceeded to punish the two boys severely and sent them to bed without supper.
In the morning, the two boys meekly approached the breakfast table and took their seats. Everything was quiet until their father finally said, "Have you two learned your lesson?"
"Sure, Dad!" said the big brother, "But, in school we learned that George Washington admitted to HIS father that he'd chopped down a cherry tree and he was forgiven because he told the truth."
"Ah yes!' said the farmer, "BUT, George's DAD, wasn't in the cherry tree when he chopped it down!!!"
#joke #prank
When Bill Clinton testified ab
When Bill Clinton testified about Monica Lewinsky, he didn't have a script. He just spoke ex-temp oral-anus lustily.
Man in California
Once there was a man in California. He was standing on a beach when God appeared to him.
God said, "You've been a good man all your life and now I want to grant you one wish. Go ahead and wish for whatever you want."
The man thought for a minute and then replied: "You know, I've always wanted to go to Hawaii. Could you build me a highway to Hawaii so that I can drive there whenever I want?"
God exclaimed, "That's impossible! The logistics....the engineering... I can't do that! Wish for something else."
So the man told God, "I've never been able to understand women. Could you give me the power to understand women?"
Submitted by Curtis
Edited by Rocketman
#joke
A man walks into a bar. He get
A man walks into a bar. He gets very drunk and asks the bartender where the restroom is. The bartender explains it's the third door to the right, but the man goes into the third door to the left. He finds a large golden toilet. The man takes a big poop in it and leaves. He continues to return to drink there every week, and every time he goes to poop in that golden toilet. One day he finds the golden toilet is gone, so he asks the bartender about it. The bartender exclaims, "So you're the one who's been pooping in my tuba!"
#joke #walksintoabar
FLEX NERDLE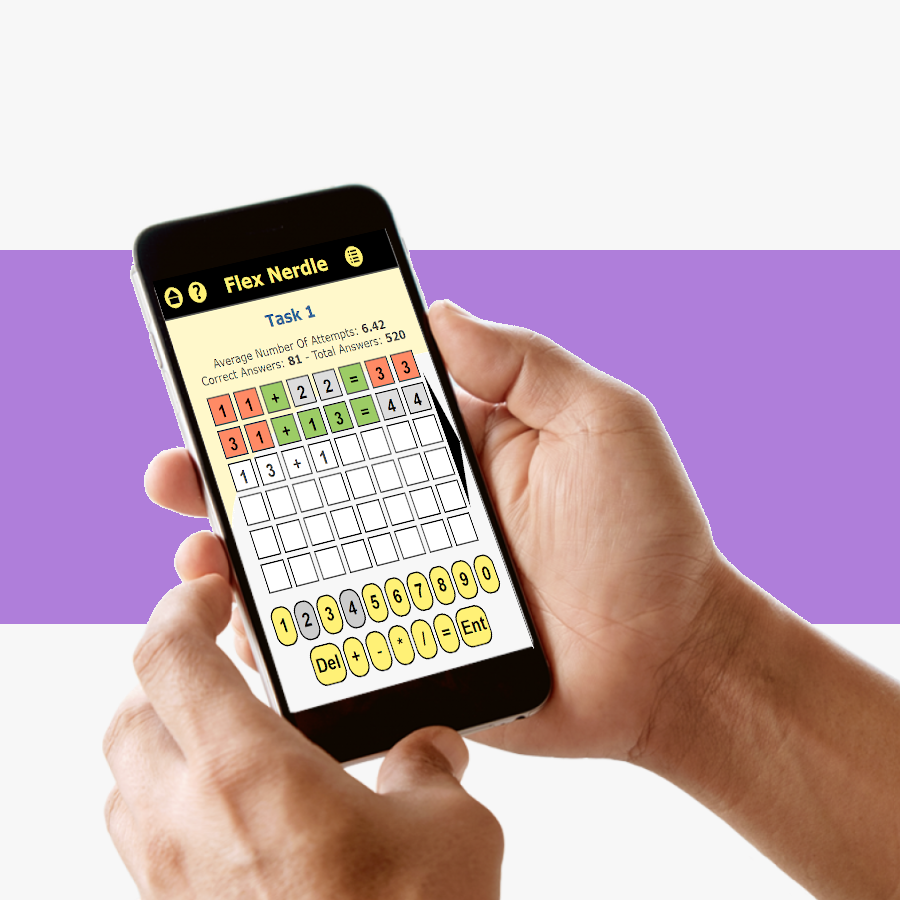 Guess the
NERDLE
in 6 tries. After each guess, the color of the tiles will change to show how close your guess was to the solution.
A Forester And Lawyer
A forester and a lawyer were in car accident and showed up at the pearly gates together.
St. Peter greets them at the pearly gates and takes them to the homeswhere they will spend all of eternity. They get into St. Peter's holy vehicle and head on down a gold road, which turns into a platinum road, which turns onto an even grander road paved with diamonds, to a huge mansion where St. Peter turns to the lawyer and says, here is your home for the rest of eternity, enjoy! And if there is anything you need, just let me know.
Then St. Peter took the forester to his home, back down the diamond studded boulevard, down the platinum highway, down the street of gold, down an avenue of silver, along a stone alley and down an unpaved footpath to a shack. St Peter says "Here you go" and goes to leave when the forester says "Waitaminute!, how come the lawyer gets the big mansion and I get this shack?"
St. Peter says: "Well, Foresters are a dime a dozen here, we have never had a lawyer before."
It's the Spring of 1957 and B
It's the Spring of 1957 and Bobby goes to pick up his date. He's a pretty hip guy with his own car. When he goes to the front door, the girl's father answers and invites him in.
"Carrie's not ready yet, so why don't you have a seat?" he says.
"That's cool," says Bobby.
Carrie's father asks Bobby what they're planning to do. Bobby replies politely that they will probably just go to the soda shop or a movie.
Carrie's father responds, "Why don't you two go out and screw? I hear all the kids are doing it."
Naturally, this comes as quite a surprise to Bobby, so he asks Carrie's dad to repeat it.
"Yeah," says Carrie's father, "Carrie really likes to screw; she'll screw all night if we let her!"
Well, this just made Bobby's eyes light up, and his plan for the evening was beginning to look pretty good.
A few minutes later, Carrie comes downstairs in her little poodle skirt and announces that she's ready to go. Almost breathless with anticipation, Bobby escorts his date out the front door.
About 20 minutes later, Carrie rushes back into the house, slams the door behind her, and screams at her father: "DARN IT, DADDY! IT'S CALLED THE TWIST!"
#joke
Caught on the Job
The new army recruit was given guard duty at 2 a.m. He did his best for a while, but at about 4 a.m. he went to sleep. He awakened to find the officer of the day standing before him.
Remembering the heavy penalty for being asleep on guard duty, this smart young man kept his head bowed for another moment and looked upward and reverently said, "A-a-a-men!"
#joke
A young man wanted to get his ...
A young man wanted to get his beautiful blonde wife something nice for their first wedding anniversary. So he decides to buy her a cell phone. She is all excited, she loves her phone. He shows her and explains to her all the features on the phone.
The next day the blonde goes shopping. Her phone rings and it's her husband, "Hi hun," he says "how do you like your new phone?"
She replies "I just love, it's so small and your voice is clear as a bell but there's one thing I don't understand though."
"What's that, baby?" asks the husband.
"How did you know I was at Wal- Mart?"
Industrial logging isn't the c...
Industrial logging isn't the cause of deforestation. Chuck Norris needs toothpicks.
Mr. Johnson was overweight, so...
Mr. Johnson was overweight, so his doctor put him on a diet.
He said, "I want you to eat regularly for two days, then skip a day, and repeat this procedure for two weeks. The next time I see you, you should have lost at least five pounds."
When Mr. Johnson returned, he shocked the doctor by having dropped almost twenty pounds.
"Why, that's amazing!" the doctor told him. "You did this just by following my instructions?"
The slimmed down Mr. Johnson nodded. "I'll tell you, though, I thought I was going to drop dead that third day."
"From hunger, you mean."
"No," replied Mr. Johnson, "from skipping."
Reasons Why The English Language Is Hard To Learn
1) The bandage was wound around the wound.
2) The farm was used to produce produce.
3) The dump was so full that it had to refuse more refuse.
4) We must polish the Polish furniture.
5) He could lead if he would get the lead out.
6) The soldier decided to desert his dessert in the desert.
7) Since there is no time like the present, he thought it was time to present the present.
8) A bass was painted on the head of the bass drum.
9) When shot at, the dove dove into the bushes.
10) I did not object to the object.
11) The insurance was invalid for the invalid.
12) There was a row among the oarsmen about how to row.
13) They were too close to the door to close it.
14) The buck does funny things when the does are present.
15) A seamstress and a sewer fell down into a sewer line.
16) To help with planting, the farmer taught his sow to sow.
17) The wind was too strong to wind the sail.
18) After a number of injections my jaw got number.
19) Upon seeing the tear in the painting I shed a tear.
20) I had to subject the subject to a series of tests.
21) How can I intimate this to my most intimate friend?
#joke
Leaves of the Book
A little boy opened the big Bible. He was fascinated as he fingered through the old pages. Suddenly, something fell out of the Bible. He picked up the object and looked at it. What he saw was an old leaf that had been pressed in between the pages. "Mama, look what I found!" the boy called out.
"What have you got there, dear?"
With astonishment in the young boy's voice, he answered, "I think it's Adam's underwear!"
#joke