Fly, Soup, the Usual
A diner yelled out, "Waiter! What's this fly doing in my soup?"
After taking a close look at the soup, the waiter said, "It looks like the breaststroke, sir."
Funny video of the day - Damaged Goods || Funny Fails and Broken Things
How do they figure o...
"How do they figure out the price of hammers? Per pound."
A gentleman wandered around th
A gentleman wandered around the campus of a college looking for the library. He approached a student and asked, "Excuse me, young man. Would you be good enough to tell me where the library is at?"
The student, in a very arrogant and belittling tone, replied, "I'm sorry, sir, but at this school, we are taught never to end a sentence with a preposition!"
The gentleman smiled, and in a very apologetic tone, he replied, "I beg your pardon. Please allow me to rephrase my question. Would you be good enough to tell me where the library is at, dummy?"
#joke
Two ministers
Two ministers died at the same time and met St. Peter at the Pearly Gates. St. Peter says," I'd like to get you in now, but our computer's down. You'll have to go back to earth until it's ready, but you can go back as anything you want.
The first minister says, "I've always wanted to be a eagle soaring above our beautiful earth."
"And I have always wanted to be a stud!" said the second.
"So be it " says St. Peter and "POOF", the ministers disappear.
A week goes by, the computer is fixed, and St. peter asked his assistant to recall the two ministers.
"How will I find them?" the assistant askes.
"One is easy, he's soaring over the Grand Canyon right now" says St. Peter.
"The other may be tough to locate though, he's on a snow tire somewhere in Alaska."
#joke
Another virus?
Another virus? I'm so Zika it.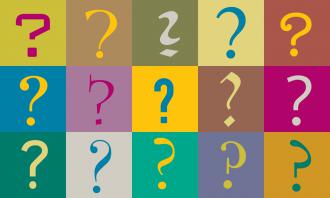 If two's company, and three'...
If two's company, and three's a crowd, what are four and five?
1.The more beautiful the woman
1.The more beautiful the woman is who loves you, the easier it is to leave her with no hard feelings.
2.Nothing improves with age.
3.No matter how many times you've had it, if it's offered take it, because it'll never be quite the same again.
4.Sex has no calories.
5.Sex takes up the least amount of time and causes the most amount of trouble.
6.There is no remedy for sex but more sex.
7.Sex appeal is 50% what you've got and 50% what people think you've got.
8.No sex with anyone in the same office.
9.Sex is like snow; you never know how many inches you are going to get or how long it is going to last.
10.A man in the house is worth two in the street.
11.If you get them by the balls, their hearts and minds will follow.
12.Virginity can be cured.
13.When a man's wife learns to understand him, she usually stops listening to him.
14.Never sleep with anyone crazier than yourself.
15.The qualities that most attract a woman to a man are usually the same ones she can't stand years later.
#joke
How Government Works
Once upon a time the government had a vast scrap yard in the
middle of a desert.
Congress said, "Someone may steal from it at night." So they
created a night watchman position and hired a person for the
job.
Then Congress said, "How does the watchman do his job
without instruction?" So they created a planning department
and hired two people, one person to write the instructions,
and one person to do time studies.
Then Congress said, "How will we know the night watchman is
doing the tasks correctly?" So they created a Quality Control
department and hired two people. One to do the studies and
one to write the reports.
Then Congress said, "How are these people going to get
paid?" So they created the following positions, a time
keeper, and a payroll officer, then hired two people.
Then Congress said, "Who will be accountable for all of
these people?" So they created an administrative section and
hired three people, an Administrative Officer, Assistant
Administrative Officer, and a Legal Secretary.
Then Congress said, "We have had this command in operation
for one year and we are $18,000 over budget, we must cutback
overall cost." So they laid off the night watchman.
#joke
They Are Stopped By The Police
John and Jessica were on their way home from the bar one night and John got pulled over by the police. The officer told John that he was stopped because his tail light was burned out. John said, "I'm very sorry officer, I didn't realize it was out, I'll get it fixed right away."
Just then Jessica said, "I knew this would happen when I told you two days ago to get that light fixed."
So the officer asked for John's license and after looking at it said, "Sir your license has expired."
And again John apologized and mentioned that he didn't realize that it had expired and would take care of it first thing in the morning.
Jessica said, "I told you a week ago that the state sent you a letter telling you that your license had expired."
Well by this time, John is a bit upset with his wife contradicting him in front of the officer, and he said in a rather loud voice, "Jessica, shut your mouth!"
The officer then leaned over toward Jessica and asked. "Does your husband always talk to you like that?"
Jessica replied, "only when he's drunk."
#joke
Q: What is the female Viagra?
Q: What is the female Viagra?
A: Jewelry.
A Birthday Wish
Little Sonia was shouting her prayers. "Please God send me a new doll for my birthday."
Her mother, overhearing this, said, "Don't shout dear, God isn't deaf."
"No, but Grandad is, and he's in the next room," Sonia replied.
Shalom Race
As you may know, in a shalom race the skier must pass through about 20 "gates" in the fastest time. Well, it happened that Israel had the fastest slalom skier in the world and had great expectations for an Olympic gold medal.
Came the day of the final, the crowd waited in anticipation. The French champion sped down the course in 38 seconds. The Swiss in 38.7 seconds, the German in 37.8 seconds and the Italian in 38.1 seconds. Next came the Israeli's turn ... the crowd waited, and waited...six minutes!
"What happened to you?" screamed his trainer when the Israeli finally arrived. Replied the exhausted Israeli: "Which of those idiots put a mezuzah on each gate?"
#joke
Stolen Car
A drunk phoned the police to report that thieves had broken in to his car.
"They've stolen the dashboard, steering wheel, break pedal, even the accelerator," he cried out.

However, before the police investigation could get under way the phone rang a second time, with the same voice came over the line. "Never mind," said the drunk with a hiccup, "I got in the backseat by mistake."
#joke
Caught on the Job
The new army recruit was given guard duty at 2 a.m. He did his best for a while, but at about 4 a.m. he went to sleep. He awakened to find the officer of the day standing before him.
Remembering the heavy penalty for being asleep on guard duty, this smart young man kept his head bowed for another moment and looked upward and reverently said, "A-a-a-men!"
#joke
Knock Knock Collection 137
Knock Knock
Who's there?
Odysseus!
Odysseus who?
Odysseus the last straw!
Knock Knock
Who's there?
Ogre!
Ogre who?
Ogre take a flying leap!
Knock Knock
Who's there?
Ohio!
Ohio who?
Ohio Silver!
Knock Knock
Who's there?
Ohio!
Ohio who?
Ohio feeling!
Knock Knock
Who's there?
Okra!
Okra who?
Okra Winfrey!
#joke