Dear Pun Gents
Dear Pun Gents, I am opening an e-commerce store that will sell gifts, mostly personalized, party favors, and costumes. I have plans to expand to bricks & mortar in future and possibly event productions. The store will offer items similar to Things Remembered and Party City ~Melinda, Illinois
#joke
The barn at Larry and Susan's
The barn at Larry and Susan's farm burned down, and Susan called the insurance company.
Susan: "We had that barn insured for fifty thousand and I want my money."
Agent: "Whoa there just a minute, Susan, it doesn't work quite like that. We will ascertain the value of the old barn and provide you with a new one of comparable worth."
Susan, after a pause: "I'd like to cancel the policy on my husband."
#joke
"Stairs are useful an
"Stairs are useful and all, but elevators are really some next level technology."
Buy a grade...
A professor was giving a big test one day to his students. He handed out all of the tests and went back to his desk to wait.
Once the test was over the students all handed the tests back in. The professor noticed that one of the students had attached a $100 bill to his test with a note saying "A dollar per point."
The next class the professor handed the tests back out. This student got back his test and $64 change.
#joke
Yo Momma So Stupid
yo momma so stupid that she is always standing on the corner handing out potato chips yelling free lays.
yo momma is so stupid that when the teacher told her to do an essay, she went and screwed a mexican.
yo momma so stupid that when they told her to do a colage, she said collage?, i didnt even graduate from highschool how am i supposed to do that.
yo momma so stupid that she sits on the tv nd watches the couch.
#joke
Proctologist at the Bank
A proctologist walked into a bank. Preparing to
endorse a check, he pulled a rectal thermometer out of his
shirt pocket and tried to write with it. Realizing his
mistake, he looked at the
thermometer with annoyance and said, "Well that's great,
just great! Some asshole's got my pen!"
#joke
FLEX WORDLE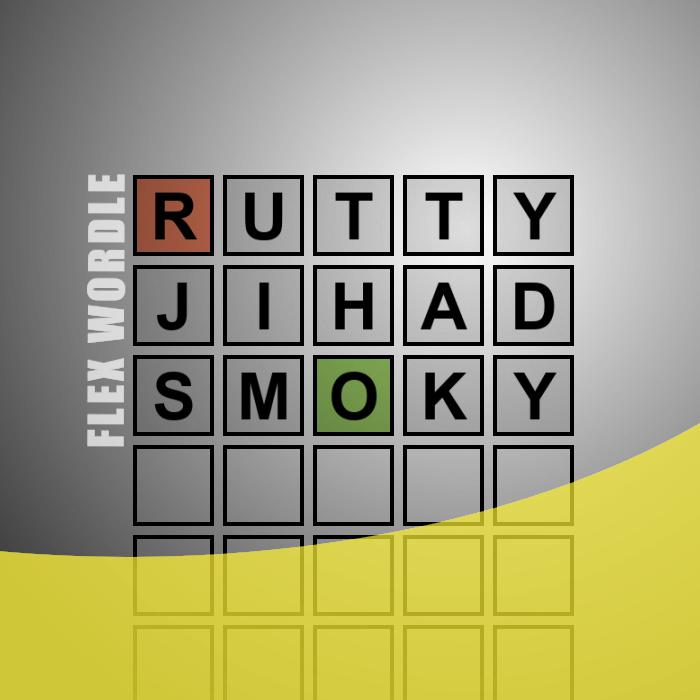 Guess the
WORDLE
in 3 tries. After each guess, the color of the tiles will change to show how close your guess was to the solution.
Q: Can February march?
A:
Q: Can February march?
A: No, but April may.
School Prayer Solution
As long as there are tests, there will be prayer in public schools.
Need Light
A doctor of psychology was doing his normal morning rounds, and he entered a patient's room to find his patient sitting on the floor, sawing at a piece of wood with the side of his hand. Meanwhile, another patient was in the room, hanging from the ceiling by his feet.The doctor asked his patient what he was doing, sitting on the floor.
The patient replied in an irritated fashion, "Can't you see I'm sawing this piece of wood in half?"
The doctor inquired, "And what is the fellow hanging from the ceiling doing?"
"Oh. He's my friend, but he's a little crazy. He thinks he's a light bulb."
The doctor asks, "If he's your friend, don't you think you should get him down from there before he hurts himself?"
"What? And work in the dark?"
Little Tony was staying with h
Little Tony was staying with his grandmother for a few days. He'd beenplaying outside with the other kids for awhile when he came into thehouse and asked her, "Grandma, what is it called when 2 people are sleepingin the same room and one is on top of the other?"
She was a little taken aback, but decided to tell him the truth. "It'scalled sexual intercourse, darling."
Little Tony just said, "Oh, OK" and went back outside to the otherkids.
A few minutes later he came back in and said angrily, "Grandma, it isnot called sexual intercourse! It's called Bunk Beds! And Jimmy's Mom wantsto talk to you right now."
#joke
The children were lined up in ...
The children were lined up in the cafeteria of a Catholic elementary school for lunch.
At the head of the table was a large pile of apples.
The nun made a note, and posted on the apple tray:
"Take only ONE. God is watching."
Moving further along the lunch line, at the other end of the table was a large pile of chocolate chip cookies.
A child had written a note, "Take all you want. God is watching the apples.
#joke
Clean St. Patrick's Day Jokes
An Irish priest and a Rabbi get into a car accident. They both get out of their cars and stumble over to the side of the road. The Rabbi says, "Oy vey! What a wreck!" The priest asks him, "Are you all right, Rabbi?" The Rabbi responds, "Just a little shaken." The priest pulls a flask of whiskey from his coat and says, "Here, drink some of this it will calm your nerves." The Rabbi takes the flask and drinks it down and says, "Well, what are we going to tell the police?" "Well," the priest says, "I don't know what your aft' to be tellin' them. But I'll be tellin' them I wasn't the one drinkin'."
Casey and Riley agreed to settle their dispute by a fight, and it was understood that whoever wanted to quit should say "Enough." Casey got Riley down and was hammering him unmercifully when Riley called out several times, "Enough!" As Casey paid no attention, but kept on administering punishment, a bystander said, "Why don't you let him up? Don't you hear him say that he's had enough?" "I do," says Casey, "but he's such a liar, you can't believe him.
#joke
True Story
WANTED FOR ATTEMPTED MURDER (actual AP headline) Linda Burnett, 23, a resident of San Diego, was visiting her inlaws, and while there, she went to a nearby supermarket to pick up some groceries.
Several people noticed her sitting in her car with the windows rolled up and with her eyes closed, with both hands behind the back of her head. One customer who had been at the store for a while became concerned and walked over to the car.
He noticed that Linda's eyes were now open, and she looked very strange. He asked her if she was okay, and Linda replied that she'd been shot in the back of the head, and had been holding her brains in for over an hour.
The man called the paramedics, who broke into the car because the doors were locked and Linda refused to remove her hands from her head. When they finally got in, they found that Linda had a wad of bread dough on the back of her head.
A Pillsbury biscuit canister had exploded from the heat, making a loud noise that sounded like a gunshot, and the wad of dough hit her in the back of her head. When she reached back to find out what it was, she felt the dough and thought it was her brains. She initially passed out, but quickly recovered and tried to hold her brains in for over an hour until someone noticed and came to her aid. And, yes, Linda is a blonde.
Who gets the present....
The father of five children had won a toy at a raffle. He called his kids together to ask which one should have the present.
"Who is the most obedient?" he asked. "Who never talks back to Mother? Who does everything she says?"
Five small voices answered in union. "Okay, Dad. You get the toy."
#joke
Answering Machine Message 28

Rod Serling imitation: You're dazed, bewildered, trapped in a world without time, where sound collides with color and shadows explode. You see a signpost up ahead -- this is no ordinary telephone answering device... You have reached, "The Twilight Phone".


Join us on WhatsApp