Jokes of the day for Friday, 22 April 2016
Funny jokes, funny photo and funny video collected from the internet on Friday, 22 April 2016
Dear Pun Gents Dear Pun Gents, We need a name for our joint bachelor & bachelorette party. it will be a field day with bride and groom teams competing in various games. Teams are co-ed and not guys vs girls. ~Tania
Taxiing down the tarmac, the j
Taxiing down the tarmac, the jetliner abruptly stopped, turned around, and returned to the gate. After an hour-long wait, it finally took off.
A concerned passenger asked the flight attendant, "What was the problem?"
"The pilot was bothered by a noise he heard in the engine," explained the flight attendant, "and it took us a while to find a new pilot."
#joke
"What do mice wear on
"What do mice wear on their feet? Squeakers!"
Google Ads
A man was walking in the stree
A man was walking in the street when he heard a voice: ''Stop! Standstill! If you take one more step, a brick will fall down on your head andkill you.''
The man stopped and a big brick fell right in front of him. The man wasastonished. He went on, and after awhile he was going to cross the road.Once again the voice shouted: ''Stop! Stand still! If you take one morestep a car will run over you and you will die.''
The man did as he was instructed, just as a car came careening around thecorner, barely missing him. ''Where are you?'' the man asked. ''Who areyou?''
''I am your guardian angel,'' the voice answered.
''Oh yeah?'' the man asked... ''And where the hell were you when I gotmarried?''
#joke
Bedtime prayers
Two young boys were spending the night at their grandparents.
At bedtime, the two boys knelt beside their beds to say their prayers when the youngest one began praying at the top of his lungs. "I PRAY FOR A NEW BICYCLE... I PRAY FOR A NEW NINTENDO... I PRAY FOR A NEW VCR..."
His older brother leaned over and nudged the younger brother and said, "Why are you shouting your prayers? God isn't deaf."
To which the little brother replied, "No, but Gramma is!"
#joke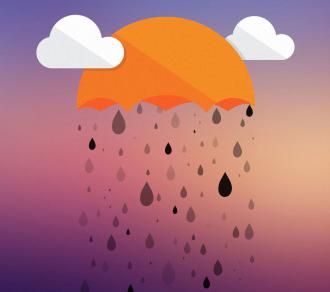 Guess the Band Name
Which musician band has an album with a cover as in the picture?
AOL Addiction Poem
My computer broke down.
It crashed and burned!
And for my AOL, I really yearned! I tried to stay busy...
And keep it off my mind.
It was worse than cigarettes, at least butts I can find!! So I went to Wal-Mart, and got on their pc.
The cashier in electronics was staring at me.
But I didn't care. I had to get on line! Check my mail, and see what buddies I can find.
I drew a crowd as I began to cry.
I couldn't find the password no matter how hard I tried! I need my AOL!! I got to have my fix!!
Go to my favorite places, check out some cool pics.
The cashier called Security! I heard her whisper low, "We have ourselves a Psycho here and she has got to go!"
Security rushed over. Not long did he stall.
Obviously he has never suffered from AOL withdrawal. He slapped cuffs on my wrists and threw me out the door!
Then he looked at me and said, "Don't come round here no more!"
I feel so embarrassed!! I have sunk so low! To be kicked out of Wal-Mart.... How low can I go?
So I'll try really hard now to rid myself of this affliction.
Get rid of these bad habits and my AOL addiction!
#joke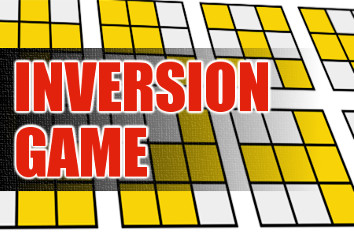 The goal of the game is to color all the 25 squares. Clicking will invert clors of all the sqauers within the shape of pattern.
The game is designed for all ages and stimulate children's creativity and reasoning.
Are you talking to me?
At the height of a political corruption trial, the prosecuting attorney attacked a witness. "Isn't it true," he bellowed, "that you accepted five thousand dollars to compromise this case?"
The witness stared out the window, as though he hadn't heard the question.
"Isn't it true that you accepted five thousand dollars to compromise this case?" the lawyer repeated.
The witness still did not respond.
Finally, the judge leaned over and said, "Sir, please answer the question."
"Oh," the startled witness said, "I thought he was talking to you."
A man and a woman are sleeping
A man and a woman are sleeping together when suddenly there is a noise in the house, and the woman rolls over and says, "It's my husband, you have to leave!" The man jumps out of bed, jumps through the window, crawls through the bushes, and out on the street, when he realizes something. He goes back to the house and says to the woman, "Wait, I'm your husband!" She replies giving him a dirty look, "So why did you run?"
#joke
I will not forget
I will not forget… I will not forget…
Chuck Norris doesn't bowl stri...
Chuck Norris doesn't bowl strikes, he just knocks down one pin and the other nine faint.
Blondes working on a house
Two blondes were working on a house. The one
who was nailing down siding would reach into
his nail pouch, pull out a nail and either toss
it over his shoulder or nail it in. The other,
figuring this was worth looking into, asked,
"Why are you throwing those nails away?"
The first explained, "If I pull a nail out
of my pouch and it's pointed toward me, I throw
it away 'cause it's defective. If it's pointed
toward the house, then I nail it in!"
The second blonde got completely upset and
yelled, "You moron! The nails pointed toward
you aren't defective! They're for the other side
of the house!"
Demetri Martin: Thought You Were Someone Else
I was walking down the street, and this guy waved to me. Then he came up to me and said, Im sorry, I thought you were someone else. I said, I am.
What are you doing this evening?
Rebecca, the curvy blonde secretary, came out from the cabin of her boss. She was shaking with anger, so a colleague asked her what was wrong.

Rebecca said,"The Boss asked me what was I doing this evening."

The colleague asked, "So what did you say?"

Rebecca answered, "I said I was doing nothing. He gave me 50 pages to type!"