Dear Pun Gents
Dear Pun Gents, My wife and I are entering in an 8 hour adventure race and need some help with a team name. The race is put on by 361 degrees and is apart of their Unbridled Adventure Race Series. Any help is appreciated. ~Matt, New Haven, IN
There was a hound dog laying i
There was a hound dog laying in the yard and an old geezer in overalls was sitting on the porch.
"Excuse me, sir, but does your dog bite?" a tourist asked.
The old man looked up over his newspaper and replied, "Nope".
As soon as the tourist stepped out of his car, the dog began snarling and growling, and then attacked both his arms and legs. As the tourist flailed around in the dust, he yelled, "I thought you said your dog didn't bite!"
The old man muttered, "Ain't my dog."
#joke
Funny video of the day - Suspects escape from back of police vehicle in Pinetown
Vats of acid at home
"I've heard about the rumors that I keep vats of acid at my home, but they're lyes -- all lyes!"
Viagra...
An elderly gentleman went to the local drug store and asked the pharmacist for Viagra. The pharmacist said "That's no problem. How many do you want?"
The man answered" Just a few, maybe 4, but cut each one in 4 pieces."
The pharmacist said "That wont do you any good."
The elderly gentleman said "That's alright. I don't need them for sex anymore as I am over 80 years old. I just want it to stick out far enough so I don't pee on my shoes."
#joke
The Old Lady!
One day a guy walks into a bar and sees this jar of money, so he goes up to the bartender and asked him what it was for he says well where having a contest. You see that guy over there you have to tap him on the shoulder and knock him out in one punch. The guy says I can do that. Then he says next you have to go in that cage over there and there is a dog in there he has all the rabies in the world you have to pull out three of his teeth.He says I can do that. Then the bartender says next you have to FUCK that old lady over there, the man syas no I won't do that. He has a couple of beers then puts his money in the jar and then taps the guy on the shoulder and knocks him out in one punch. hen goes in the cage and comes out 3 minutes later and says where is the old lyady that needs her teeth pulled.
#joke #walksintoabar
#beer
Naming the Twins
A man was taking his wife, who was pregnant with twins, to the hospital when his car went out of control and crashed.
Regaining consciousness, he saw his brother, a relentless practical joker, sitting at his bed side.
He asked his brother how his wife was doing and his brother said, "Don't worry, everybody is fine and you have a son and a daughter.
But the hospital was in a real hurry to get the birth certificates filed and since both you and your wife were unconscious, I named them for you."
The husband was thinking to himself, "Oh no, what has he done now?" and asked with some trepidation, "Well, bro, what did you name them?"
Whereupon, his brother replied, "I named the little girl Denise."
The husband, relieved, said, "That's a lovely name! And what did you come up with for my son?"
The brother winked and replied, "Denephew."
#joke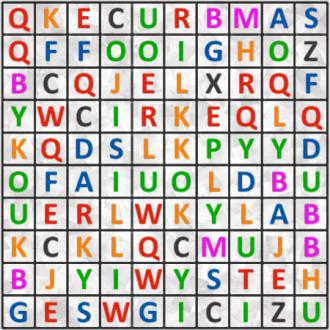 Find a famous person
Find the first and the last name of a famous person. Text may go in all 8 directions. Length of words in solution: 5,6.
Reasons To Allow Drinking At Work
The below are valid reasons as to why drinking should be allowed at work. If you use them wisely, you may even be able to convince your boss into allowing alcohol.
1. It's an incentive to show up.
2. It reduces stress.
3. It leads to more honest communications.
4. It reduces complaints about low pay.
5. It cuts down on time off because you can work with a hangover.
6. Employees tell management what they think, not what management wants to hear.
7. It helps save on heating costs in the winter.
8. It encourages carpooling.
9. Increases job satisfaction because if you have a bad job you don't care.
10. It eliminates vacations because people would rather come to work.
11. It makes fellow employees look better.
12. It makes the cafeteria food taste better.
13. Bosses are more likely to hand out raises when they are wasted.
14. Salary negotiations are a lot more profitable.
15. If something does something stupid on the job, it will be quickly forgotten.
#joke
Two factory workers were talki...
Two factory workers were talking. "I know how to get some time off fromwork." said the man.
"How do you think you will do that?" said the other one. He proceeded toshow her...by climbing up to the rafters, and hanging upside down.
The boss walked in, saw the worker hanging from the ceiling, and asked himwhat on earth he was doing? "I'm a light bulb" answered the guy.
"I think you need some time off," said the boss. So, the man jumped downand walked out of the factory. The second worker began walking out too.The boss asked her where did she think she was going?
"Home. I can't work in the dark."
#joke
Macgyver can build an airplane...
Macgyver can build an airplane out of gum and paper clips, but Chuck Norris can kill him and take it.
Shooting The Bull
Two hunters went moose hunting every winter without success. Finally, they came up with a foolproof plan. They got a very authentic female moose costume and learned the mating call of a female moose. The plan was to hide in the costume, lure the bull, then come out of the costume and shoot the bull. They set themselves up on the edge of a clearing, donned their costume and began to give the moose love call. Before long, their call was answered as a bull came crashing out of the forest and into the clearing. When the bull was close enough, the guy in front said, "Okay, let's get out and get him." After a moment that seemed like an eternity, the guy in the back shouted, "The zipper is stuck! What are we going to do?" The guy in the front says, "Well, I'm going to start nibbling grass, but you'd better brace yourself."
#joke
Recalled Chrstimas Toys
Recalled Christmas Toys


Broken Bag-O-Glass


Dr. Kevorkian First Aid Kit


Jeffrey Domhers Easy Bake oven and cookbook


Timothy McVays home Chemistry set


Switchblade Barney


Pork-n-Beany Babies


Make your own moonshine kit


Mike Tyson Doll (with ear biting action)


Vic Henley: Soccer Heckling
All the British fans start singing to the German fans, If you won the war, stand up! Right, I think this is the greatest thing Ive ever heard at a sporting event because theres no snappy comeback for that, is there?
Jonathan Corbett: Retired Father
My dad is retired now, and he moved to Florida. And its really great to be able to finally go down and visit him now that hes finally able to do those things in life that hes always wanted to do, which apparently is start drinking at noon and then head on out to buy me ugly shirts.