Jokes of the day for Thursday, 08 September 2016
Funny jokes, funny photo and funny video collected from the internet on Thursday, 08 September 2016
One fine day, a bus driver wen
One fine day, a bus driver went to the bus garage, started his bus, and drove off along the route. No problems for the first few stops - a few people got on, a few got off, and things went generally well.
At the next stop, however, a big hulk of a guy got on. Six feet eight,built like a wrestler, arms hanging down to the ground. He glared at the driver and said, "Big John doesn't pay!" and sat down at the back.
Did I mention that the driver was five feet three, thin, and basically meek? Well, he was. Naturally, he didn't argue with Big John, but he wasn't happy about it. The next day the same thing happened - Big John got on again, made a show of refusing to pay, and sat down. And the next day, and the next.
This grated on the bus driver, who started losing sleep over the way Big John was taking advantage of him. Finally he could stand it no longer. He signed up for body building courses, karate, judo, and all that good stuff.
By the end of the summer, he had become quite strong; what's more, he felt really good about himself. So on the next Monday, when Big John once again got on the bus and said, "Big John doesn't pay!"
The driver stood up, glared back at the passenger, and screamed, "And why not? "
With a surprised look on his face, Big John replied, "Big John has a bus pass."
"I read this book abo
"I read this book about Mount Everest. It was quite the cliff hanger."
Two guys, one 80 and one 87...
Two guys, one 80 and one 87, were sitting on their usual park bench one morning.
The 87 year old had just finished his morning jog and wasn't even short of breath.
The 80 year old was amazed at his friend's stamina and asked him what he did to have so much energy.
The 87 year old said, "Well, I eat Italian bread every day. It keeps your energy level high and you'll have great stamina with the ladies."
So, on the way home, 80 year old stops at the bakery. As he was looking around, the lady asked if he needed any help. He said "Do you have any Italian bread?"
She said, "Yes, there's a whole shelf of it. Would you like some?"
He said, "I want 5 loaves."
She said, "My goodness, 5 loaves ... by the time you get to the 5th loaf, it'll be hard."
He replied, "I can't believe it, everybody knows about this sh*t but me."
#joke
What's the difference...
Dan married one of a pair of identical twin girls. Less than a year later, he was in court filing for a divorce. "OK," the judge said, "Tell the court why you want a divorce."
"Well, your honor," Dan started, "Every once in a while my sister in law would come over for a visit, and because she and my wife are so identical looking, every once in a while I'd end up making love to her by mistake."
"Surely there must be some difference between the two women." the judge said.
"You'd better believe there is a difference, your honor. That's why I want the divorce." he replied.
#joke
Deep Thoughts 12
Martha says the interesting thing about fly fishing is that it's two lives connected by a thin strand. Come on, Martha. Grow up.
The old pool shooter has won many a game in his life. But now it was time to hang up the cue. When he did all the other cues came crashing to the floor. "Sorry," he said with a smile.
If I ever do a book on the Amazon, I hope I am able to bring a lightheartedness to the subject, in a way that tell the reader we are going to have fun with this thing.
Even though he was and enemy of mine, I had to admit that what he had accomplished was a brilliant piece of strategy. First, he punched me, then he kicked me, then he punched me again.
If you're a Thanksgiving dinner, but you don't like the stuffing or the cranberry sauce or anything else, just pretend like you're eating it, but instead, put it all in your lap and form it into a big mushy ball. Then, later, when you're out back having cigars with the boys, let out a big fake cough and throw the ball to the ground. Then say, "Boy, these are good cigars!"
Most people don't realize that large pieces of coral, which have been painted brown and attached to the skull by common wood screws, can make a child look like a dear.
Is there anything more beautiful than a beautiful, beautiful flamingo, flying across in front of a beautiful sunset? And he's carrying a very beautiful rose in his beak, and also he's carrying a very beautiful painting with his feet. And also, you're drunk.
I scrambled to the top of the precipice where Nick was waiting. "That was fun," I said. "You bet it was," said Nick. "Let's climb higher." "No," I said. "I think we should be heading back now." "We have time," Nick insisted. I said we didn't, and Nick said we did. We argued back and forth like that for about 20 minutes, then finally decided to head back. I didn't say it was an interesting story.
Perverted sex
What do you call a man who has sex with his mom?
A MOTHER FUCKER!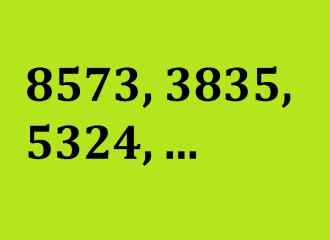 Find the next number in the ...
Find the next number in the sequence 8573, 3835, 5324, ...
Arj Barker: Friends With Kids
I only have, like, three really good friends, and they get worse every year. And its gotten to the point where I think theyd rather hang out with their own kids than hang out with me. Im like, Alright, but really, wheres the loyalty, man? Ive known you for 25 years. How long have you known your baby -- like a month? Alright, Judas, whatever.
#joke
Welcome to our on-line store Fashion Studio BELKA. Our names are Branka Petrovic and Jasna Milutinovic.
The products which we offer are handcrafted items made of natural materials such as finest quality wool from the Sharr Mountains, silk, cotton and lace. It is all blended with natural soap....and...creativity. Here are some beautiful and unique fashion accessories.
We started doing this three years ago as a hobby. Eventually, creating different and unique materials has become our passion. I wish you pleasant shopping.
Once a grizzly bear threatened...
Once a grizzly bear threatened to eat Chuck Norris. Chuck showed the bear his fist and the bear proceeded to eat himself, because it would be the less painful way to die.
Terrorize Telemarketer
Ways to Terrorize a Telemarketer


Tell them to talk VERY SLOWLY, because you want to write EVERY WORD down.

Insist that the caller is really your buddy Leon, playing a joke. "Come on Leon, cut it out! Seriously, Leon, how's your momma?"

Tell the telemarketer you are busy at the moment and ask them if they will give you their HOME phone number so you can call them back. When the telemarketer explains that they cannot give out their HOME number, you say "I guess you don't want anyone bothering you at home, right?" The telemarketer will agree and you say, "Now you know how I feel!"

After the telemarketer gives their spiel, ask him/her to marry you. When they get all flustered, tell them that you could not just give your credit card number to a complete stranger.

Tell the telemarketer you are on "home incarceration" and ask if they could bring you a case of beer and some chips.

If they want to loan you money, tell them you just filed for bankruptcy and you could sure use some money.

If MCI calls trying to get you to sign up for the Family and Friends plan, reply, in as SINISTER a voice as you can, "I don't have any friends... would you be my friend?"

Cry out in surprise, "Judy! Is that you? Oh my God! Judy, how have you been?" Hopefully, this will give Judy a few brief moments of pause as she tries to figure out where the hell she could know you from.

If they say they're John Doe from XYZ Company, ask them to spell their name. Then ask them to spell the company name. Then ask them where it is located. Continue asking them personal questions or questions about their company for as long as necessary.

When they ask "How are you today?" Tell them! "I'm so glad you asked because no one these days seems to care, and I have all these problems; my arthritis is acting up, my eyelashes are sore, my dog just died..."

Borrowed the Car
After shopping for most of the day, a couple returns to find their car has been stolen. They go to the police station to make a full report. Then, a detective drives them back to the parking lot to see if any evidence can be found at the scene of the crime. To their amazement, the car has been returned.
There is an envelope on the windshield with a note of apology and two tickets to a music concert. The note reads, "I apologize for taking your car, but my wife was having a baby and I had to hot-wire your ignition to rush her to the hospital. Please forgive the inconvenience. Here are two tickets for tonight's concert of Garth Brooks, the country-and-western music star."
Their faith in humanity restored, the couple attend the concert and return home late. They find their house has been robbed. Valuable goods have been taken from thoughout the house, from basement to attic. And, there is a note on the door reading, "Well, you still have your car. I have to put my newly born kid through college somehow, don't I?"
#joke