A man is sitting at the bar in...
A man is sitting at the bar in his local tavern, furiously gulping shots of whiskey. One of his friends happens to come into the bar and sees him.
"Lou," says the shocked friend, "what are you doing? I've known you for over fifteen years, and I've never seen you take a drink before. What's going on?"
Without even taking his eyes off his newly filled glass, the man replies, "My wife just ran off with my best friend."
He then throws back another shot of whisky in one gulp.
"But," says the other man, "I'm your best friend!"
The man turns to his friend, looks at him through bloodshot eyes, smiles, and then slurs, "Not anymore! ... He is!"
#joke
"An umbilical cord is
"An umbilical cord is a navel vessel."
A man entered the bus with bot...
A man entered the bus with both of his front pockets full ofgolf balls and sat down next to a beautiful (you guessed it) blonde.
The puzzled blonde kept looking at him and hisbulging pockets.
Finally, after many such glances from her, he said, "It'sgolf balls".
Nevertheless, the blonde continued to look at himthoughtfully and finally, not being able to contain her curiosity anylonger, asked, "Does it hurt as much as tennis elbow?"
Why parents go grey
The boss of a big company needed to call one of his employees about an urgent problem with one of the main computers. He dialed the employees home phone number and was greeted with a child's whispered, "Hello?"
Feeling put out at the inconvenience of having to talk to a youngster the boss asked, "Is your Daddy home?"
"Yes", whispered the small voice.
"May I talk with him?" the man asked. To the surprise of the boss, the small voice whispered, "No."
Wanting to talk with an adult, the boss asked, "Is your Mommy there?"
"Yes", came the answer.
"May I talk with her?" Again the small voice whispered, "no".
Knowing that it was not likely that a young child would be left home alone, the boss decided he would just leave a message with the person who should be there watching over the child. "Is there any one there besides you?" the boss asked the child.
"Yes" whispered the child, "A policeman".
Wondering what a cop would be doing at his employee's home, the boss asked, "May I speak with the policeman"?
"No, he's busy", whispered the child.
"Busy doing what?, asked the boss.
"Talking to Daddy and Mommy and the Fireman", came the whispered answer.
Growing concerned and even worried as he heard what sounded like a helicopter through the ear piece on the phone the boss asked, "What is that noise?"
"A hello-copper", answered the whispering voice. "What is going on there?", asked the boss, now alarmed. In an awed whispering voice the child answered, "The search team just landed the hello-copper"
Alarmed, concerned and more than just a little frustrated the boss asked, "Why are they there"?
Still whispering, the young voice replied along with a muffled giggle:
"They're looking for me"
Learning From Teachers
Eight-year-old Sally brought her report card home from school. Her marks were good...mostly A's and a couple of B's.
However, her teacher had written across the bottom: "Sally is a smart little girl, but she has one fault. She talks too much in school. I have an idea I am going to try, which I think may break her of the habit."
Sally's dad signed her report card, putting a note on the back: "Please let me know if your idea works on Sally because I would like to try it out on her mother."  
#joke
Answering Machine Message 97
"Camptown Races":
I can't come to the telephone; doo-dah, doo-dah.
Leave your message when you hear the tone; oh, de doo-dah day.
Might be gone all night... Might be gone all day...
So leave a message when you hear the tone.
I'll call you back someday...
#joke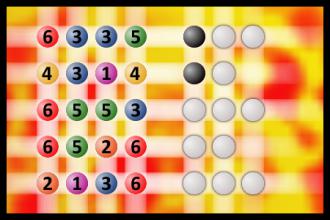 What a winning combination?
What a winning combination?
A dentist was getting ready to...
A dentist was getting ready to clean an elderly lady's teeth. He noticed that she was a little nervous, so he began to tell her a story as he was putting on his surgical gloves...
"Do you know how they make these rubber gloves?" She said, "No?"
"Well", he spoofed, "down in Mexico they have this big building set up with a large tank of latex, and the workers are all picked according to hand size. Each individual walks up to the tank, dips their hands in, and then walk around for a bit while the latex sets up and dries right onto their hands! Then they peel off the gloves and throw them into the big 'Finished Goods Crate' and start the process all over again."
And she didn't laugh a bit!!! Five minutes later, during the procedure, he had to stop cleaning her teeth because she burst out laughing.
The old woman blushed and exclaimed, "I just suddenly thought about how they must make condoms!"
#joke
Marriage - a childs perspective
HOW DO YOU DECIDE WHO TO MARRY? (written by kids)
You got to find somebody who likes the same stuff. Like, if you like sports, she should like it that you like sports, and she should keep the chips and dip coming. -- Alan, age 10
No person really decides before they grow up who they're going to marry. God decides it all way before, and you get to find out later who you're stuck with. -- Kristen, age 10
WHAT IS THE RIGHT AGE TO GET MARRIED? Twenty-three is the best age because you know the person FOREVER by then. -- Camille, age 10
HOW CAN A STRANGER TELL IF TWO PEOPLE ARE MARRIED? You might have to guess, based on whether they seem to be yelling at the same kids. -- Derrick, age 8
WHAT DO YOU THINK YOUR MOM AND DAD HAVE IN COMMON? Both don't want any more kids. -- Lori, age 8
WHAT DO MOST PEOPLE DO ON A DATE? Dates are for having fun, and people should use them to get to know each other. Even boys have something to say if you listen long enough. -- Lynnette, age 8 (isn't she a treasure)
On the first date, they just tell each other lies and that usually gets them interested enough to go for a second date. -- Martin, age 10
WHAT WOULD YOU DO ON A FIRST DATE THAT WAS TURNING SOUR? I'd run home and play dead. The next day I would call all the newspapers and make sure they wrote about me in all the dead columns. -- Craig, age 9
WHEN IS IT OKAY TO KISS SOMEONE? When they're rich. -- Pam, age 7
The law says you have to be eighteen, so I wouldn't want to mess with that. - - Curt, age 7
The rule goes like this: If you kiss someone, then you should marry them and have kids with them. It's the right thing to do. -- Howard, age 8
IS IT BETTER TO BE SINGLE OR MARRIED? It's better for girls to be single but not for boys. Boys need someone to clean up after them. -- Anita, age 9 (bless you child)
HOW WOULD THE WORLD BE DIFFERENT IF PEOPLE DIDN'T GET MARRIED? There sure would be a lot of kids to explain, wouldn't there? -- Kelvin, age 8
And the #1 Favorite is........ HOW WOULD YOU MAKE A MARRIAGE WORK? Tell your wife that she looks pre tty, even if she looks like a dump truck. -- Ricky, age 10
#joke
Stopped By The Police
John and Jessica were on their way home from the bar one night and John got pulled over by the police. The officer told John that he was stopped because his tail light was burned out. John said, "I'm very sorry officer, I didn't realize it was out, I'll get it fixed right away."
Just then Jessica said, "I knew this would happen when I told you two days ago to get that light fixed."
So the officer asked for John's license and after looking at it said, "Sir your license has expired."
And again John apologized and mentioned that he didn't realize that it had expired and would take care of it first thing in the morning.
Jessica said, "I told you a week ago that the state sent you a letter telling you that your license had expired."
Well by this time, John is a bit upset with his wife contradicting him in front of the officer, and he said in a rather loud voice, "Jessica, shut your mouth!"
The officer then leaned over toward Jessica and asked. "Does your husband always talk to you like that?"
Jessica replied, "only when he's drunk."
#joke
Cory Kahaney: Handling Halloween
Halloween is pay day, folks. A lot of parents are strange; they say, Ration the candy. I say, Let them eat as much as they want -- they throw up, the rest is mine. Thats how I handle Halloween.
Light and hard
Q: What's the difference between light and hard?
A: You can sleep with a light on.