A taxpayer received a strongly...
A taxpayer received a strongly worded "second notice" that his taxes were overdue. Hastening to the collector's office, he paid his bill, saying apologetically that he had overlooked the first notice.
"Oh," confided the collector with a smile, "we don't send out first notices. We have found that the second notices are more effective."
#joke
"Tree trimmers do suc
"Tree trimmers do such a fantastic job, they should take a bough."
A fun quiz...
No cheating! Don't jump to the answer, just scroll down and answer each question one at a time...
Take this test mentally, don't write down your answers, and don't shout them out.
1. Pick a number from 2 to 9. It can be 2 or it can be 9, or any number in between.
2. Take that number that you've chosen, and multiply it by 9.
3. That should give you a two digit number. Take those two digits and add them together.
4. Take the resulting number and subtract 5 from it.
5. Take that number and correspond it to the alphabet, numbering the letters. A=1, B=2, C=3, and so on.
6. Take your letter, and think of a country that begins with that letter.
7. Take the last letter in the name of that country, and think of an animal.
8. Now, take the last letter in the name of that animal, and think of a color.
9. But always remember, that there are no orange kangaroos in Denmark!!
#joke
Evaluating Progress
A keen analyst: Thoroughly confused.
Accepts new job assignments willingly: Never finishes a job.
Active socially: Drinks heavily.
Alert to company developments: An office gossip.
Approaches difficult problems with logic: Finds someone else to do the job.
Average: Not too bright.
Bridge builder: Likes to compromise.
Character above reproach: Still one step ahead of the law.
Charismatic: No interest in any opinion but his own.
Competent: Is still able to get work done if supervisor helps.
Conscientious and careful: Scared.
Consults with co-workers often: Indecisive, confused, and clueless.
Consults with supervisor often: Very annoying.
Delegates responsibility effectively: Passes the buck well.
Demonstrates qualities of leadership: Has a loud voice.
Displays excellent intuitive judgement: Knows when to disappear.
Displays great dexterity and agility: Dodges and evades superiors well.
Enjoys job: Needs more to do.
Excels in sustaining concentration but avoids confrontations: Ignores everyone.
Excels in the effective application of skills: Makes a good cup of coffee.
Exceptionally well qualified: Has committed no major blunders to date.
Expresses self well: Can string two sentences together.
Gets along extremely well with superiors and subordinates alike: A coward.
Happy: Paid too much.
Hard worker: Usually does it the hard way.
Identifies major management problems: Complains a lot.
Indifferent to instruction: Knows more than superiors.
Internationally know: Likes to go to conferences and trade shows in Las Vegas.
Is well informed: Knows all office gossip and where all the skeletons are kept.
Inspires the cooperation of others: Gets everyone else to do the work.
Is unusually loyal: Wanted by no-one else.
Judgement is usually sound: Lucky.
Keen sense of humor: Knows lots of dirty jokes.
Keeps informed on business issues: Subscribes to Playboy and National Enquirer.
Listens well: Has no ideas of his own.
Maintains a high degree of participation: Comes to work on time.
Maintains professional attitude: A snob.
Meticulous in attention to detail: A nitpicker.
Mover and shaker: Favors steamroller tactics without regard for other opinions.
Not a desk person: Did not go to college.
Of great value to the organization: Turns in work on time.
Use all available resources: Takes office supplies home for personal use.
Quick thinking: Offers plausible excuses for errors.
Requires work-value attitudinal readjustment: Lazy and hard-headed.
Should go far: Please.
Slightly below average: Stupid.
Spends extra hours on the job: Miserable home life.
Stern disciplinarian: A real jerk.
Straightforward: Blunt and insensitive.
Strong adherence to principles: Stubborn.
Tactful in dealing with superiors: Knows when to keep mouth shut.
Takes advantage of every opportunity to progress: Buys drinks for superiors.
Takes pride in work: Conceited.
Unlimited potential: Will stick with us until retirement.
Uses resources well: Delegates everything.
Uses time effectively: Clock watcher.
Very creative: Finds 22 reasons to do anything except original work.
Visionary: Cannot handle paperwork or any project that lasts less than a week.
Well organized: Does too much busywork.
Will go far: Relative of management.
Willing to take calculated risks: Doesn't mind spending someone else's money.
Zealous attitude: Opinionated.
#joke
At school, Little Johnny was t...
At school, Little Johnny was told by a classmate that most adults are hiding at least one dark secret, and that this makesit very easy to blackmail them by saying, "I know the whole truth."
Little Johnny decides to go home and try it out. He goes home, and as he is greeted by his mother. He says, "I know thewhole truth." His mother quickly hands him $20 and says, "Just don't tell your father."
Quite pleased, the boy waits for his father to get home from work, and greets him with, "I know the whole truth." Thefather promptly hands him $40 and says, "Please don't say a word to your mother."
Very pleased, the boy is on his way to school the next day when he sees the mailman at his front door. The boy greets himby saying, "I know the whole truth."
The mailman immediately drops the mail, opens his arms, and says, "Then come give your daddy a great big hug!"
#joke
A man placed some flowers o...
A man placed some flowers on the grave of his dearly departed mother and started back toward his car when his attention was diverted to another man kneeling at a grave. The man seemed to be praying with profound intensity and kept repeating, "Why did you have to die? Why did you have to die?" The first man approached him and said, "Sir, I don't wish to interfere with your private grief, but this demonstration of pain is more than I've ever seen before. For whom do you mourn so deeply? A child? A parent?" The mourner took a moment to collect himself, then replied, "My wife's first husband."
#joke
FLEX NERDLE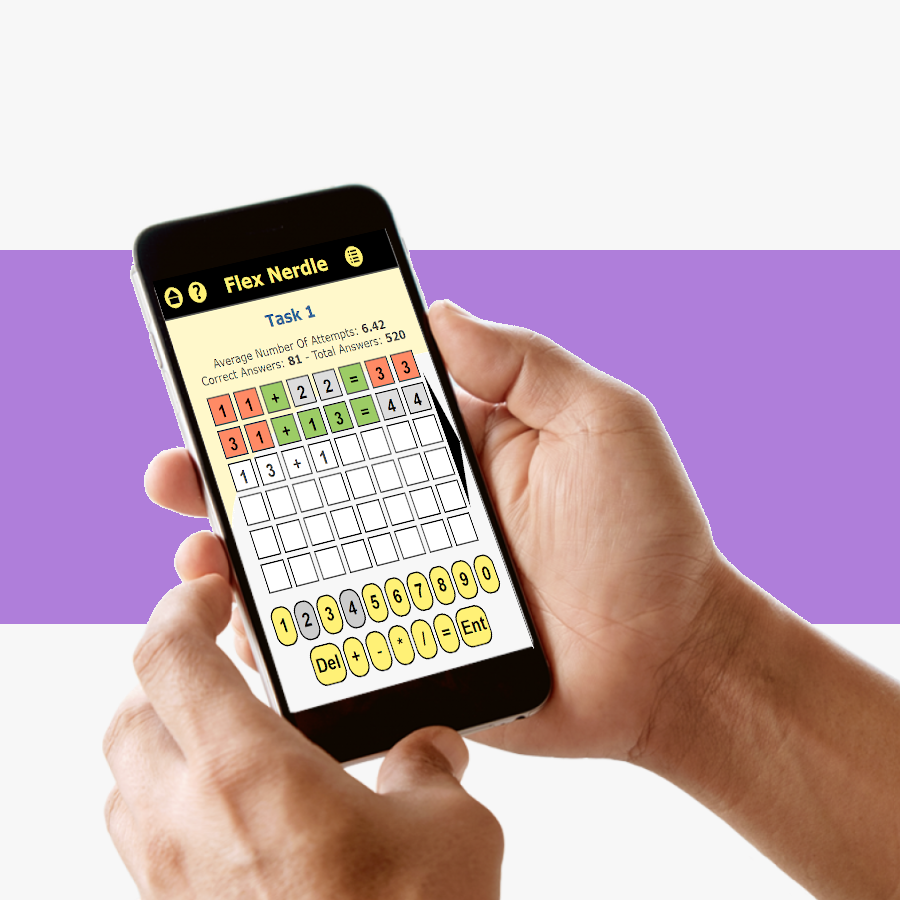 Guess the
NERDLE
in 6 tries. After each guess, the color of the tiles will change to show how close your guess was to the solution.
Chuck Norris is the only man t...
Chuck Norris is the only man to ever defeat a brick wall in a game of tennis.
On the first day God created t...
On the first day God created the cow. God said, "You must go to the field with the farmer all day long and suffer under the sun, have calves and give milk to support the farmer. I will give you a life span of sixty years."
The cow said, "That's a kind of a tough life you want me to live for sixty years. Let me have twenty years and I'll give back the other forty."
And God agreed.
On the second day, God created the dog. God said, "Sit all day by the door of your house and bark at anyone who comes in or walks past. I will give you a life span of twenty years." The dog said, "That's too long to be barking. Give me ten years and I'll give back the other ten."
So God agreed (*sigh*).
On the third day God created the monkey. God said, "Entertain people, do monkey tricks, make them laugh. I'll give you a twenty year life span." Monkey said, "How boring, monkey tricks for twenty years? I don't think so. Dog gave you back ten, so that's what I'll do too, okay?"
And God agreed again (...???...)
On the fourth day God created man. God said, "Eat, sleep, play, have sex, enjoy. Do nothing, just enjoy, enjoy. I'll give you twenty years."
Man said, "What? Only twenty years? No way, man. Tell you what, I'll take my twenty, and the forty cow gave back, and the ten dog gave back and the ten monkey gave back. That makes eighty, okay?"
"Okay," said God. "You've got a deal."
So, that is why for the first twenty years we eat, sleep, play, have sex, enjoy, and do nothing. For the next forty years we slave in the sun to support our family. For the next ten years we do monkey tricks to entertain our grandchildren; and for the last ten years we sit in front of the house and bark at everybody.
#joke
Dennis Gaxiola: Trophy Wife
I got a trophy wife. I know thats not right to say, cause if youre married thats your trophy. Im just saying not everybody got a first place trophy. Some people end up with a plaque. You marry the neighborhood hoochie, you get a participation ribbon.
Riding Nun's
Two nuns are riding their bikes down the back streets of Rome.
One says breathlessly, "I've never come this way before!"
To which the other replies, "It's the cobblestones."
Join us on WhatsApp