Jokes of the day for Tuesday, 08 November 2016
Funny jokes, funny photo and funny video collected from the internet on Tuesday, 08 November 2016
A man realized he needed to pu...
A man realized he needed to purchase a hearing aid, but didn't want to spend a lot of money. "How much do they cost?" he asked the salesman.
"Anything from $2 to $2,000."
"Can I see the $2 model?" said the customer.
The salesman put the device around the man's neck, and said: "You just stick this button in your ear and run this little string down into your pocket."
"How does it work?" asked the customer.
"For $2, it doesn't work," said the salesman. "But when people see it on you, they'll talk louder."
#joke
"I saw this bloke wal
"I saw this bloke walking into court and he was carrying a large box, 10 minutes later he came out, it was a briefcase."
Funny video of the day - 100 People Show Us How They Kiss
We work by results
A minister dies and is waiting in line at the Pearly Gates. Ahead of him is a guy who's dressed in sunglasses, a loud shirt, leather jacket, and jeans.
Saint Peter addresses this guy, "Who are you, so that I may know whether or not to admit you to the Kingdom of Heaven?"
The guy replies, "I'm Joe Cohen, taxi-driver, of New York City."
Saint Peter consults his list. He smiles and says to the taxi-driver, "Take this silken robe and golden staff and Enter the Kingdom." The taxi-driver goes into Heaven with his robe and staff.
Next it's the minister's turn. He stands erect and booms out, "I am Joseph Snow, pastor of Saint Mary's for the last 43 years."
Saint Peter consults his list. He says to the minister, "Take this cotton robe and wooden staff and enter the Kingdom."
"Just a minute," says the minister. "That man was a taxi-driver and he gets a silken robe and golden staff. How can this be?"
"Up here, we work by results," says Saint Peter. "While you preached, people slept; while he drove, people prayed."
#joke
A defendant in a lawsuit invol...
A defendant in a lawsuit involving large sums of money was saying to his lawyer, "If I lose this case, I'll be ruined."
"It's in the judge's hands now," said the lawyer.
"Would it help if I sent the judge a box of cigars?" asked the defendant.
"Oh no!" said the lawyer. "This judge is a stickler for ethical behavior. A stunt like that would prejudice him against you. He might even find you in contempt of the court. In fact, you shouldn't even smile at the judge."
Within the course of time, the judge rendered a decision in favor of the defendant. As the defendant left the courthouse, he said to his lawyer, "Thanks for the tip about the cigars. It worked."
"I'm sure we would have lost the case if you'd sent them," said the lawyer.
"But I did send them," said the defendant.
"What?! You did?"
"Yes, That's how we won the case."
"I don't understand," said the lawyer.
"It's easy. I sent the cheapest cigars that I could find to the judge, but enclosed the plaintiff's business card..."
Some Last Minute Requests
A man woke up in a hospital bed and called for his doctor. He asked, "Give it to me straight. How long have I got?" The physician replied that he doubted that the man would survive the night.
The man then said, "Call for my lawyer." When the lawyer arrived, the man asked for his physician to stand on one side of the bed, while the lawyer stood on the other. The man then laid back and closed his eyes. When he remained silent for several minutes, the physician asked what he had in mind. The man replied "Jesus died with a thief on either side. I just thought I'd check out the same way."
What does the starship enterpr...
What does the starship enterprise and tiolet paper have in common?
They both circle around uranus and wipe out klingons.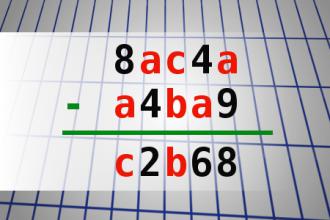 Find number abc
If 8ac4a - a4ba9 = c2b68 find number abc. Multiple solutions may exist.
Hari Kondabolu: Where Are You From?
Hes like, Hey, man, where are you from? So I told him, Im from Queens, New York. And then hes like, No, I mean where are you really from? Which, for those of you who dont know, thats code for, No, I mean, why arent you white?
The products which we offer are handcrafted items made of natural materials such as finest quality wool from the Sharr Mountains, silk, cotton and lace. It is all blended with natural soap....and...creativity. Here are some beautiful and unique fashion accessories.

The original title for Star Wa...
The original title for Star Wars was "Skywalker: Texas Ranger". Starring Chuck Norris.
A golf challenge
A young man, who was also an avid golfer, found himself with a few hours to spare one afternoon. He figured if he hurried and played very fast, he could get in 9 holes before he had to head home. Just as he was about to tee off, an old gentleman shuffled onto the tee and asked if he could accompany the young man as he was golfing alone. Not being able to say no, he allowed the old man to join him.
To his surprise, the old man played fairly quickly. He didn't hit the ball far, but plodded along consistently and didn't waste much time.
Finally, they reached the 9th fairway and the young man found himself with a tough shot. There was a large pine tree right in front of his ball and directly between his ball and the green.
After several minutes of debating how to hit the shot, the old man finally said, "You know, when I was your age, I'd hit the ball right over that tree."
With that challenge placed before him, the youngster swung hard, hit the ball up, right smack into the top of the tree trunk and it thudded back on the ground not a foot from where it had originally lay.
The old man offered one more comment, "Of course, when I was your age, that pine tree was only 3 feet tall."
#joke