Happy New Year 2021!!
"An artist calls his
"An artist calls his sketch pad a home."
Late one night, a mugger weari...
Late one night, a mugger wearing a ski mask jumped into the path of a well-dressed man and stuck a gun in his ribs. "Give me your money," he demanded.
Indignant, the affluent man replied, "You can't do this - I'm a United States Congressman!"
"In that case," replied the mugger, "give me MY money!"
#joke
What are you drawing?
A kindergarten teacher was observing her classroom of children while they drew. She would occasionally walk around to see each child's artwork. As she got to one little girl who was working diligently, she asked what the drawing was.
The girl replied, "I'm drawing God."
The teacher paused and said, "but no one knows what God looks like."
Without missing a beat, or looking up from her drawing the girl replied, "They will in a minute."
#joke
I Get So Drunk That I Imagine Things
The drunk was floundering down the alley carrying a box with holes on the side. He bumped into a friend who asked, "What do you have in there, pal?"
"A mongoose."
"What for?"
"Well, you know how drunk I can get. When I get drunk I see snakes, and I'm scared to death of snakes. That's why I got this mongoose, for protection."
"But," the friend said, "you idiot! Those are imaginary snakes."
"That's okay," said the drunk, showing his friend the interior of the box, "So is the mongoose."
#joke
An attorney arrived home late...
An attorney arrived home late, after a very tough day trying to get a stay of execution for a client who was due to be hanged for murder at midnight. His last minute plea for clemency to the governor had failed and he was feeling worn out and depressed.
As soon as he walked through the door at home, his wife started on him about, 'What time of night to be getting home is this? Where have you been?' 'Dinner is cold and I'm not reheating it'. And on and on and on.
Too shattered to play his usual role in this familiar ritual, he went and poured himself a shot of whiskey and headed off for a long hot soak in the bathtub, pursued by the predictable sarcastic remarks as he dragged himself up the stairs.
While he was in the bath, the phone rang.
The wife answered and was told that her husband's client, James Wright, had been granted a stay of execution after all. Wright would not be hanged tonight.
Finally realizing what a terrible day he must have had, she decided to go upstairs and give him the good news.
As she opened the bathroom door, she was greeted by the sight of her husband, bent over naked, drying his legs and feet.
'They're not hanging Wright tonight,' she said. To which he whirled around and screamed, FOR THE LOVE OF GOD, WOMAN, DON'T YOU EVER STOP?
#joke
A big city lawyer went duck hu...
A big city lawyer went duck hunting in rural North Wairarapa. He shot and dropped a bird, but it fell into a farmer's field on the other side of a fence. As the lawyer climbed over the fence, an elderly farmer drove up on his tractor and asked him what he was doing.The litigator responded, "I shot a duck and it fell in this field, and now I'm going to retrieve it."
The old farmer replied, "This is my property, and you are not coming over here."
The indignant lawyer said, "I am one of the best trial attorneys in New Zealand and, if you don't let me get that duck, I'll sue you and take everything you own."
The old farmer smiled and said, "Apparently, you don't know how we settle disputes in North Wairarapa. We settle small disagreements like this with the 'Three Kick Rule.'"
The lawyer asked, "What is the 'Three Kick Rule'?"
The Farmer replied, "Well, because the dispute occurs on my land, I get to go first. I kick you three times and then you kick me three times and so on back and forth until someone gives up." The attorney quickly thought about the proposed contest and decided that he could easily take the old codger. He agreed to abide by the local custom.
The old farmer slowly climbed down from the tractor and walked up to the attorney.
His first kick planted the toe of his heavy steel toed work boot into the lawyer's groin and dropped him to his knees!
His second kick to the midriff sent the lawyer's last meal gushing from his mouth.
The lawyer was on all fours when the farmer's third kick to his rear end, sent him face-first into a fresh cow pie.
The lawyer summoned every bit of his will and remaining strength and very slowly managed to get to his feet. Wiping his face with the arm of his jacket, he said, "Okay, you old fart. Now it's my turn."
The old farmer smiled and said, "Nah, I give up. You can have the duck."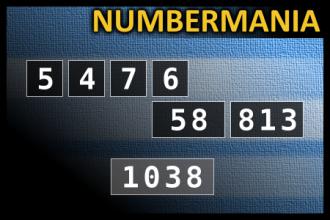 Calculate the number 1038
NUMBERMANIA: Calculate the number 1038 using numbers [5, 4, 7, 6, 58, 813] and basic arithmetic operations (+, -, *, /). Each of the numbers can be used only once.
A lady is walking down the str...
A lady is walking down the street to work and see's a parrot in a pet store. She stops to admire the bird. The parrot says to her, "hey lady, you are really ugly."
Well, the lady is furious! She storms past the store to her work.
On the way home she saw the same parrot in the window and the parrot upon seeing her says, "hey lady, you are really ugly."
She was incredibly ticked now. The next day on the way to work she saw the same parrot and once again it said, "hey lady, you are really ugly."
The lady was so furious that she stormed into the store and threatened to sue the store and have the bird killed. The store manager appologized profusely and promised the bird wouldn't say it again.
When the lady walked past the store after work the parrot said to her, "hey lady."
She paused and said," yes?"
The bird said, "you know."
#joke
Let him believe
One day in the Garden of Eden, Eve called out to God... "Lord, I have a problem!"
"What's the problem, Eve?"
"Lord, I know you've created me and have provided this beautiful garden and all of these wonderful animals, and that hilarious comedic snake, but I'm just not happy."
"Why is that, Eve?" came the reply from above.
"Lord, I am lonely. And I'm sick to death of apples."
"Well, Eve, in that case, I have a solution. I shall create a man for you."
"What's a 'man,' Lord?"
"This man will be a flawed creature, with aggressive tendencies, an enormous ego and an inability to empathize or listen to you properly. All in all, he'll give you a hard time.
But, he'll be bigger, faster and more muscular than you. He'll also need your advice to think properly. He'll be really good at fighting and kicking a ball about, hunting fleet-footed ruminants, and not altogether bad in the sack."
"Sounds great," says Eve, with an ironically raised eyebrow. "What's the catch, Lord?"
"Yeah, well.... you can have him on one condition."
"What's that, Lord?"
"You'll have to let him believe that I made him first."
Submitted by Calamjo
Edited by Yisman
#joke
Petroleum Jelly
One day while doing door-to-door market research, this guy knocks on a door and is greeted by a beautiful young housewife.
"Hello," he starts, "I'm doing some research for a petroleum jelly manufacturer. Have you ever used the product?"
"Yes. My husband and I use it during sex," she answers.
The researcher is taken aback. "Um, er, I admire you for your honesty," he continues. "Can you tell me exactly how you use it?"
"Sure, we put it on the doorknob so the kids can't get in."
#joke
Horse Pulls The Car
An out-of-towner drove his car into a ditch in a desolated area. Luckily, a local farmer came to help with his big strong horse named Buddy.
He hitched Buddy up to the car and yelled, "Pull, Nellie, pull." Buddy didn't move.
Then the farmer hollered, "Pull, Buster, pull." Buddy didn't respond.
Once more the farmer commanded, "Pull, Jennie, pull." Nothing.
Then the farmer nonchalantly said, "Pull, Buddy, pull." And the horse easily dragged the car out of the ditch.
The motorist was most appreciative and very curious. He asked the farmer why he called his horse by the wrong name three times.
The farmer said, "Oh, Buddy is blind, and if he thought he was the only one pulling, he wouldn't even try!"
#joke