Squirrels that just...
"Squirrels that just don't care anymore have been seen throwing cashews to the wind."
Getting away from their high-s...
Getting away from their high-stress jobs, a couple spends relaxing weekends in their motor home. When they found their peace and quiet disturbed by well-meaning, but unwelcome, visits from other campers, they devised a plan to assure themselves some privacy.
Now, when they set up camp, they place this sign on the door of their RV: "Insurance agent. Ask about our term-life package."
#joke
Honest...
An investment counselor went out on her own. She was shrewd and diligent, so business kept coming in, and pretty soon she realized she needed an in-house counsel, so she began interviewing young lawyers.
"As I'm sure you can understand," she started off with one of the first applicants, "in a business like this, our personal integrity must be beyond question."
She leaned forward.
"Mr. Peterson, are you an *honest* lawyer?"
"Honest?" replied the job prospect. "Let me tell you something about honest. Why, I'm so honest that my father lent me fifteen thousand dollars for my education and I paid back every penny the minute I tried my very first case."
"Impressive. And what sort of case was that?"
The lawyer squirmed in his seat and admitted, "He sued me for the money."
Lightbulb Joke Collection 12
Q: How many journalists does it take to screw in a lightbulb?
A: Three. One to report it as an inspired government program to bring light to the people, one to report it as a diabolical government plot to deprive the poor of darkness, and one to win a pulitzer prize for reporting that Electric Company hired a lightbulb assassin to break the bulb in the first place.
Q: How many computer journalists does it take to screw in a light bulb?
A: Five-one to write a review of all the existing light bulbs so you can decide which one to buy, another one to write a remarkably similar one in another magazine the next month, a third to have a big one come out on glossy paper two months later that is by then completely out of date, a fourth to hint in his/her column that a completely new and updated bulb is coming out, and the fifth to report a rumor that that new bulb is shipping with a virus.
Q: How many GLC workers does it take to change a lightbulb ?
A: Four. One to do it and three to go round putting up posters announcing that the GLC, working for London, is going to change the lightbulb.
Q: How many city planners does it take to screw in a light bulb?
A: Six - four to write an extensive study recommending a three-way 100/200/250 watt light bulb, one to write an article in the newspaper praising the study, and one to put in a 10 watt blub instead.
#joke
After eight days of backpackin...
After eight days of backpacking with my wife, we were looking pretty scruffy. One morning she came to breakfast in a baseball cap, her shoulder length hair sticking out at odd angles.
"Darling," she said, "does my hair make me look like a water buffalo?"
I thought for a moment, then said, "If I tell you the truth, do you promise not to charge?"
#joke
It's wise to remember how easi...
It's wise to remember how easily this wonderful technology canbe misused, sometimes unintentionally, with serious consequences.
Consider the case of the Illinois man who left the snow-filledstreets of Chicago for a vacation in Florida. His wife was on abusiness trip and was planning to meet him there the next day.When he reached his hotel, he decided to send his wife aquicke-mail. Unable to find the scrap of paper on which he hadwritten her e-mail address, he did his best to type it in frommemory.
Unfortunately, he missed one letter, and his note was directedinstead to an elderly preacher's wife, whose husband had passedaway only the day before. When the grieving widow checked here-mail, she took one look at the monitor, let out a piercingscream, and fell to the floor in a dead faint.
At the sound, her family rushed into the room and saw this noteon the screen:
Dearest Wife,
Just got checked in. Everything prepared for your arrivaltomorrow.
PS. Sure is hot down here.
#joke
FLEX WORDLE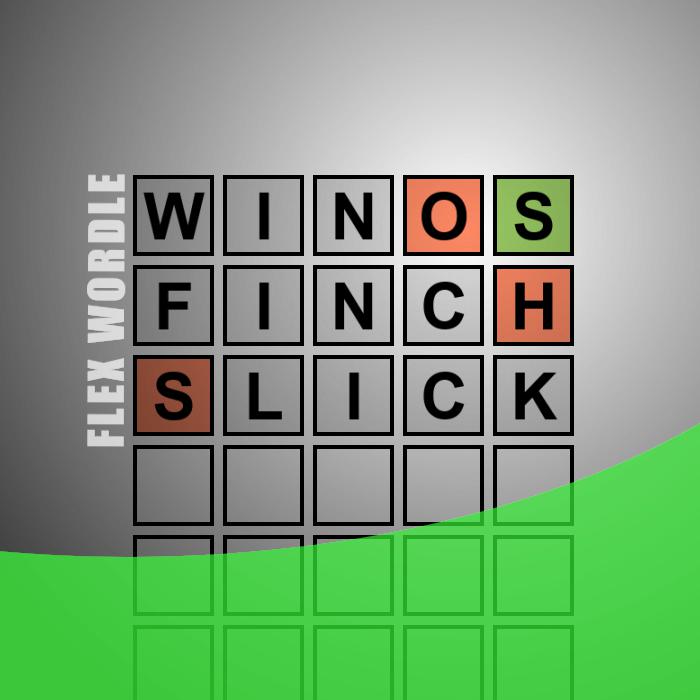 Guess the
WORDLE
in 3 tries. After each guess, the color of the tiles will change to show how close your guess was to the solution.
One day The Lord came to Adam ...
One day The Lord came to Adam to pass on some news. "I've got some good news and some bad news," The Lord said.
Adam looked at The Lord and said, "Well, give me the good news first."
Smiling, The Lord explained, "I've got two new organs for you. One is called a brain. It will allow you to create new things, solve problems, and have intelligent conversations with Eve. The other organ I have for you is called a penis. It will give you great physical pleasure and allow you to reproduce your now intelligent life form and populate this planet. Eve will be very happy that you now have this organ to give her children."
Adam, very excited, exclaimed, "These are great gifts you have given to me. What could possibly be bad news after such great tidings?"
The Lord looked upon Adam and said with great sorrow, "You will never be able to use these two gifts at the same time."
#joke
Godzilla is a Japanese renditi...
Godzilla is a Japanese rendition of Chuck Norris' first visit to Tokyo.
Join us on WhatsApp