An old woman came into her doc
An old woman came into her doctor's office and confessed to an embarrassing problem. "I do that all the time, Doctor Johnson, but they're soundless, and they have no odor. In fact, since I've been here, I did it no less than twenty times. What can I do?"
"Here's a prescription, Mrs. Harris. Take these pills three times a day for seven days and come back and see me in a week."
Next week an upset Mrs. Harris marched into Dr. Johnson's office. "Doctor, I don't know what was in those pills, but the problem is worse! I'm doing it just as much, but now it smells terrible! What do you have to say for yourself?"
"Calm down, Mrs. Harris," said the doctor soothingly. "Now that we've fixed your sinuses, we'll work on your hearing!!!"
A trip to the movies...
For the first time in many years, an old man traveled from his rural town to the city to attend a movie.
After buying his ticket, he stopped at the concession stand to purchase some popcorn. As he handed the attendant $1.50, he couldn't help but comment, "The last time I went to the movies, popcorn was only 15 cents."
"Well, sir," the attendant replied with a grin, "You're really going to enjoy yourself this evening. We have sound now."
#joke
Irish Pub Jokes
Murphy won the Irish Sweepstakes $100,000.00 and was on a long holiday in America. He went on a bus tour and traveled for hours and hours through desert country and oil fields.
Murphy said, "Where are we now?"
The guide said, "We're in the great state of Texas."
"It's a big place," said Murphy.
The guide said, "It's so big, that your County Kerry would fit into the smallest corner of it."
And Murphy said, "Yes, and wouldn't it do wonders for it!"

Spanish singer Julio Iglesias was on television with British TV host Anne Diamond when he used the word 'manyana'. Diamond asked him to explain what it meant. He said that the term means "maybe the job will be done to-morrow, maybe the next day, maybe the day after that. Perhaps next week, next month, next year. Who cares?" The host turned to Irishman Shay Brennan who was also on the show and asked him if there was an equivalent term in Irish. "No. In Ireland we don't have a word to describe that degree of urgency.", replied Brennan.



#joke
A Publicist for Moses
Moses: "How are we going to get across the sea? The Egyptians are close behind us!"General of the army: "Normally, I'd recommend that we build our own bridge to carry us across. But there's not enough time for that."Admiral of the navy: "Normally, I'd recommend that we build barges to carry us across. But time is too short."Public relations officer: "I don't have a solution, but I can promise you this: If you can find a way out of here, I'll get you two or three pages in the Old Testament!"From "
The Book of Church Jokes
," published by
Barbour Publishing, Inc.
, Uhrichsville, Ohio. Copyright 2009. Used by permission of Barbour Publishing, Inc.
#joke
Airbnbing in a small vacation
Airbnbing in a small vacation town is dangerous. You may run into some village-rent people.
Ben went on safari with his wi
Ben went on safari with his wife and mother-in-law.One evening, while still deep in the jungle, the Mrs. awoke to find her mother gone.Rushing to her husband, she insisted on them both trying to find her mother.
Ben picked up his rifle, took a swig of whiskey, and started to look for her.In a clearing not far from the camp, they came upon a chilling sight: the mother-in-law was backed up against a thick, impenetrable bush, and a large male lion stood facing her.
The wife said, ''What are we going to do?''
''Nothing,'' said Ben, ''The lion got himself into this mess, let him get himself out of it.''
#joke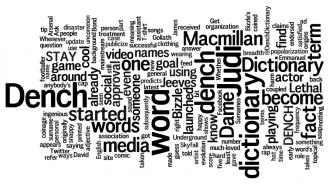 What 7 letter word becomes l...
What 7 letter word becomes longer when the third letter is removed?
I was cleaning a hotel room wh
I was cleaning a hotel room when the previous occupant came in, looking for her husband's keys.
We searched high and low without luck. I finally peeked underneath the bed closest to the wall.
"Don't bother—that was my bed," she said. "He wouldn't have gone anywhere near it."
The Blessing – You may have lived this one
Joan invited some people to dinner. At the table, she turned to her six-year-old daughter and said, 'Would you like to say the blessing?'
'I wouldn't know what to say,' the girl replied.
'Just say what you hear Mommy say,' Joan answered.
The girl thought for a minute, then bowed her head and said, 'Lord, why on earth did I invite all these people to dinner?'
#joke
He crashed while row...
"He crashed while rowing his boat and suffered a broken scull."
A Yogi Walked into a Pizza Parlor…
What did the Yogi say when he walked into the Zen Pizza Parlor?
"Make me one with everything."
When the Yogi got the pizza, he gave the proprietor a $20 bill. The proprietor pocketed the bill. The Yogi said "Don't I get change?"
The proprietor said, "Change must come from within."

#joke
Bank Robber Stealing
The following is supposedly a true story. To be included, besides being true, the story is most likely strange, weird, surprising, or funny.
LOS ANGELES TIMES, December 9:
A man walked into a branch of the Antelope Valley Bank and handed a teller a note demanding money. The man had one hand in his pocket, as if holding a gun, so the teller began handing over the contents of her cash drawer.
When she had forked over $7,000 the robber said, "That's enough" and walked out the door. It's hard to find a bank robber who knows when he's had enough.
God and Eve in the Garden
One day in the Garden of Eden, Eve calls out to God...
"Lord, I have a problem!"
"What's the problem, Eve?"
"Lord, I know you've created me and have provided this
beautiful garden and all of these wonderful animals, and that
hilarious comedic snake, but I'm just not happy."
"Why is that, Eve?" came the reply from above.
"Lord, I am lonely. And I'm sick to death of apples."
"Well, Eve, in that case, I have a solution. I shall create
a man for you."
"What's a 'man,' Lord?"
"This man will be a flawed creature, with many bad traits.
He'll lie,>cheat, and be vainglorious; all in all, he'll give
you a hard time. But, he'll be bigger, faster, and will like
to hunt and kill things. He will look silly aroused, but
since you've been complaining, I'll create him in such in a
way that he will satisfy your ah, physical needs. He'll be
witless and will revel in childish things like fighting and
kicking a ball about. He won't be too smart, so he'll also
need your advise to think properly.
"Sounds great," says Eve, with an ironically raised eyebrow.
"What's the catch, Lord?"
"Yeah, well.... you can have him on one condition."
"What's that, Lord?"
"As I said, he'll be proud, arrogant, and self-admiring . .
. So you'll have to let him believe that I made him first . .
. So, just remember . . . it's our secret . . . Woman to
woman."
#joke
Pete Holmes: I Love New York
There are so many people in this city, so much happening, that its impossible to tell if your apartment is haunted. Think about that, thats true. Cause you can hear anything, at any hour -- theres always something to blame it on.