"The Ferris wheel inv
"The Ferris wheel inventor is the father of the ride."
Postal workers tend to be men,
Postal workers tend to be men, especially the ones walking around with male sacks.
Lost....
An exhausted hunter out in the wilds stumbled into a camp. "Am I glad to see you!" he said. "I've been lost for three days."
"Don't get too excited, friend," the other hunter replied. "I've been lost for three weeks."
Unlocking Your Car
Two blondes were recently observed in a parking lot trying to unlock the door of their Mercedes with a coat hanger. Here is their dialogue:
Blonde One: I can't seem to get this door unlocked!
Blonde Two: Well, you'd better hurry up and try harder! it's starting to rain, and the top is down!
Pete Holmes: Burger King God
I picture the Burger King king -- that's my God. You can have your God, I got my God. He's got the unmoving smiling face, the crown, the Whopper Jr. and he's up there watching. Just like, 'You wanna live? Have it your way.'
FLEX WORDLE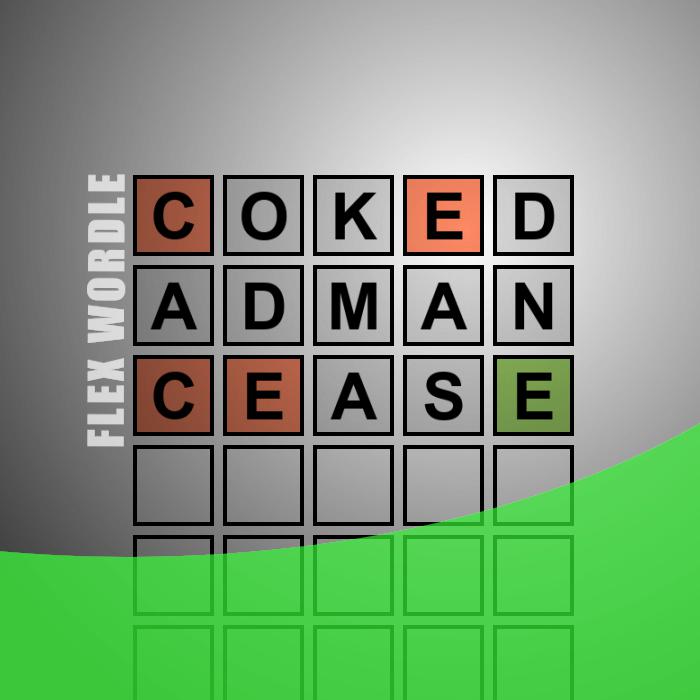 Guess the
WORDLE
in 3 tries. After each guess, the color of the tiles will change to show how close your guess was to the solution.
Back to the Honeymoon
A couple married thirty years were revisiting the same places they went to on their honeymoon. Driving through the secluded countryside, they passed a ranch with a tall deer fence running along the road.
The woman said, "Sweetheart, let's do the same thing we did here thirty years ago."
The guy stopped the car. His wife backed against the fence, and they made love like never before.
Back in the car, the guy says, "Darling, you sure never moved like That thirty years ago, or any time since that I can remember!"
The woman says, "thirty years ago that fence wasn't electrified!"
#joke
Teacher: "Tim, what is the out
Teacher: "Tim, what is the outside of a tree called?"
Tim: "I don't know."
Teacher: "Bark, Tim, bark."
Tim: "Bow, wow, wow!"

A priest, a doctor, and an eng...
A priest, a doctor, and an engineer were waiting one morning for a particularly slow group of golfers. The engineer fumed, "What's with those guys? We must have been waiting for fifteen minutes!"
The doctor chimed in, "I don't know, but I've never seen such inept golf!"
The priest said, "Here comes the green-keeper. Let's have a word with him."
He said, "Hello George, what's wrong with that group ahead of us? They're rather slow, aren't they?"
The green-keeper replied, "Oh, yes. That's a group of blind firemen. They lost their sight saving our clubhouse from a fire last year, so we always let them play for free anytime."
The group fell silent for a moment.
The priest said, "That's so sad. I think I will say a special prayer for them tonight."
The doctor said, "Good idea. I'm going to contact my ophthalmologist colleague and see if there's anything he can do for them."
The engineer said, "Why can't they play at night?"
Two Lions
Once upon a time, long, long ago there were two unique lions in the jungles of Africa. Both, it seems, had human-like qualities that made them claim territory, daring the other to cross over the line. Strange as it seems, the boundary between their turf was a well traveled trail through the jungle.
All day every day, both lions lay in the brush staring across the trail at their compatriot, daring him to cross into their territory.
The local natives knew of this animal feud, but all this was unbeknown to African Jack, a well-known and must publicized guide who did not speak Lionese and was unfamiliar with the territory.
While he was leading a safari through the jungle, walking all day and cutting vines with their machetes, all this constant hacking brush had them worn to a frazzle. After seeing two or three of his safari drop from exhaustion, African Jack decided to stop on the trail between these two lions and camp for the night.
After sitting up camp, eating, and getting his safari settled African Jack sat on a stump and began reading. While he was busily engaged in the printed page, the two lions, simultaneously, pounced on African Jack and ate him on the spot.
When the 6 o'clock news heard of the tragedy, they reported, "African Jack killed this evening. The motive is unclear, but it is reported he was reading between the lions."
#joke
Chuck Norris ordered a Big Mac...
Chuck Norris ordered a Big Mac at Burger King, and got one.
Martha Kelly: Preparing for Office Work
Its been a couple of years since I actually worked in an office, so I thought I should do something to prepare to get back into the typing, filing and phone answering, and what not. So what I did was I had a friend of mine go with me down to the local swimming pool, and I had him tie me up in a burlap sack and sink me to the bottom of the pool. And then just as I was about to suffocate, he yanked me up and gave me a lunch break.
#joke
Donald Glover: We Get It
Its kind of redundant -- have a black dude wearing an Obama shirt. Everybodys like, Yeah, we know. You like Obama; we get it. Its just like, I would do the same thing. I realize that its kind of redundant. I dont go up to white people wearing Coldplay shirts. You like Coldplay? For how long? Forever?
#joke
Recently Spotted Bumper Sticker:
"GOD LOVES YOU WHETHER YOU LIKE IT OR NOT!"
Join us on WhatsApp