The 6th grade science teacher...
The 6th grade science teacher, Mrs. Parks, asked her class, "Which human body part increases to ten times its size when stimulated?"
No one answered until little Mary stood up and said, "You should not be asking sixth-graders a question like that! I'm going to tell my parents, and they will go and tell the principal, who will then fire you!"
Mrs. Parks ignored her and asked the question again, "Which body part increases to 10 times its size when stimulated?"
Little Mary's mouth fell open. Then she said to those around her, "Boy, is she going to get in big trouble!"
The teacher continued to ignore her and said to the class, "Anybody?"
Finally, Billy stood up, looked around nervously, and said, "The body part that increases 10 times its size when stimulated is the pupil of the eye."
Mrs. Parks said, "Very good, Billy," then turned to Mary and
continued. "As for you, young lady, I have three things to say: One, you have a dirty mind. Two, you didn't read your homework. And three, one day you are going to be very, very disappointed."
#joke
Popping the question....
Jimmie, an 80-year-old gentleman, retired to Florida after his wife of 58 years had passed away. He was quite alone in the world and longed for companionship again.
One day, as he was walking through a public park, he spied what he considered to be a very pretty, silver-haired lady sitting alone on a park bench. Getting his nerve up, he approached the lady and asked graciously, "Pardon me, ma'am, but may I sit here with you?"
The silver-haired Marcie looked up to see a distinguished-looking, white-haired gentleman and replied, "Why certainly," and moved over gently to give him room to sit down.
For the next two hours, the two sat and talked about everything. They discovered that they came from the same part of the country, liked the same big band music, voted for the same presidential candidates, had had long, happy marriages, ha lost their spouses during the previous year, and in general agreed about almost everything.
Finally, the old gentleman cleared his throat and asked sheepishly, "Ma'am, may I ask you two questions?"
With great interest and anticipation, Marcie replied, "Why certainly!"
The old gentleman removed a handkerchief from his coat pocket and spread it out on the ground before her. He very gingerly got down on one knee and looked her softly in the eyes. "Marcie, I know we've only known each other for a couple of hours, but we have so much in common. I feel I have known you all my life. Will you marry me and be my wife?"
Marcie grabbed at Jimmie's hands and said, "Why, yes, I will marry you! You have made me so very happy!" She reached over and kissed him gently on the cheek. Then Marcie said, "You said you had two questions to ask me. What is the second question?"
Jimmie scratched his neck and said, "Will you help me get up?"
#joke
Every Sunday, a little old lad
Every Sunday, a little old lady placed $1,000 in the collection plate. This went on for weeks until the priest, overcome with curiosity, approached her. "Sister, I couldn't help but notice that you put $1,000 a week in the collection plate," he noted.
"Why yes," she replied, "every week my son sends me money, and what I don't need I give to the church."
"That's wonderful, how much does he send you?" asked the priest.
"Oh, $2,000 a week." said the old lady.
"Your son is very successful, what does he do for a living?" questioned the priest.
"He is a veterinarian," she answered.
The impressed priest said, "That is a very honorable profession. Where does he practice?"
"Well," said the lady, "he tells me he has one cat house in Kansas City and another in Dallas."
#joke
Two Requests Before I Go
A woman from New York was getting her affairs in order. She prepared her will and made her final arrangements. As part of these arrangements she met with her pastor to talk about what type of funeral service she wanted, etc.
She told her pastor she had two final requests. First, she wanted to be cremated, and second, she wanted her ashes scattered over Bloomingdale's.
'Bloomingdale's!' the pastor said. 'Why Bloomingdale's?'
'That way, I know my daughters will visit me twice a week.'
#joke
"The gunslinger woke
"The gunslinger woke up in the drunk tank, locked and loaded."
At the conclusion of the sermon...
At the conclusion of the sermon, the worshippers filed out of the sanctuary to greet the minister. As one shook the minister's hand, he said, "Thanks for the message, Reverend. You know, I bet you're smarter than Einstein. "Beaming with pride, the minister said, "Why, thank you, brother!" As the week went by, the minister began to think about the man's compliment. The more he though, the more the wondered why anyone would deem him smarter than Einstein. So the following Sunday he asked the man, "Exactly what did you mean that I must be smarter than Einstein?" The man replied, "Well, Reverend, they say that Einstein was so smart that only ten people in the entire world could understand him. But Reverend, no one can understand you."
#joke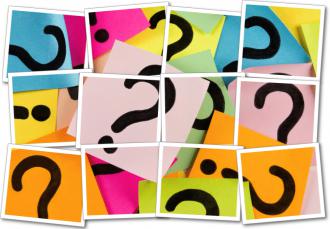 I'm white, and used for cutt...
I'm white, and used for cutting and grinding. When I'm damaged, humans usually remove me or fill me. For most animals I am a useful tool. What am I?
Elephant Jokes 02
What' s big and grey with horns?
An elephant marching band!
What's yellow on the outside and grey on the inside?
An elephant disguised as a banana!
What's big, grey and flies straight up?
An elecopter!
What's grey, carries a bunch of flowers and cheers you up when your ill?
A get wellephant!
What's grey and never needs ironing?
A drip dry elephant!
What's big and grey and red?
A sunburnt elephant!
What did the hotel manager say to the elephant that couldn't pay his bill?
"Pack your trunk and clear out!"
How do you get an elephant into a matchbox?
Take all the matches out first!
What weighs 4 tons and is bright red?
An elephant holding its breath!
#joke
Life is like a box of chocolat...
Life is like a box of chocolates. You never know when Chuck Norris is going to kill you.
A woman meets a gorgeous man i...
A woman meets a gorgeous man in a bar. They talk, they connect, they end up leaving together.
They get back to his place, and as he shows her around his apartment, she notices that his bedroom is completely packed with sweet cuddly teddy bears.
Hundreds of cute small bears on a shelf all the way along the floor, cuddly medium-sized ones on a shelf a little higher, and huge, enormous bears on the top shelf along the wall. The woman is kind of surprised that this guy would have a collection of teddy bears, especially one that's so extensive, but she decides not to mention this to him, and is quite impressed by his sensitive side.
She turns to him... they kiss... and then they rip each other's clothes off and make hot steamy love. After an intense night of passion with this sensitive guy, they are lying there together in the afterglow, the woman rolls over and asks, smiling, 'Well, how was it?'
The man says, 'You can have any prize from the bottom shelf.'
#joke
Demetri Martin: Employee of the Month
I think Employee of the Month is a good example of when a person can be a winner and a loser at the same time.
Stephen Rannazzisi: Slow Pitch Softball
I joined a softball team, which I thought was a great idea... but the guys on my team are crazy. These guys show up to games -- slow pitch softball games -- with cleats, stirrups, the Barry Bonds arm guards on, the black crap under their eyes. Im like, Fellas, the ball is this big. If you cant see it, you probably shouldnt have driven to the game today.
#joke