Cannibals tend to be c
Cannibals tend to be chewsy with their friends.
News Bulletin – London – July 4, 2017
QUEEN OFFERS TO RESTORE BRITISH RULE OVER UNITED STATES
In an unexpected televised address on Saturday, Queen Elizabeth II offered to restore British rule over the United States of America. Addressing the American people from her office in Buckingham Palace, the Queen said that she was making the offer "in recognition of the desperate situation you now find yourselves in."
"This two-hundred-and-forty-year experiment in self-rule began with the best of intentions, but I think we can all agree that it didn't end well," she said. The Queen urged Americans to write in her name on Election Day, after which the transition to British rule could begin "with a minimum of bother."
Elizabeth acknowledged that, in the wake of Brexit, Americans might justifiably be alarmed about being governed by the British parliamentary system, but she reassured them, "Parliament would play no role in this deal. This would be an old-school monarchy. Just me, and then, assuming you'd rather not have Charles, we could go straight to William and those children of his who have mesmerized you so."
Using the closing moments of her speech to tout her credentials, the Queen made it clear that she has never used e-mail and has only had sex with one person "very occasionally."
Just in - The Above is Fake News - Following is the actual full text
In the light of your failure to govern yourselves with dignity, we hereby give notice of the revocation of your independence, effective today. Her Sovereign Majesty Queen Elizabeth II will resume monarchial duties over all states, commonwealths and other territories. Except Utah, which she does not fancy. Your new prime minister (The Right Honourable Theresa May, MP for the 97.85% of you who have until now been unaware that there is a world outside your borders) has appointed former PM Tony Blair as minister for America without the need for further elections. Congress and the Senate will be disbanded. A questionnaire will be circulated next year to determine whether any of you noticed. To aid in the transition to a British Crown Dependency, the following rules are introduced with immediate effect:
1. You should look up 'revocation' in the Oxford English Dictionary. Then look up 'aluminium'. Check the pronunciation guide. You will be amazed at just how wrongly you have been pronouncing it. The letter 'U' will be reinstated in words such as 'favour' and 'neighbour', skipping the letter 'U' is nothing more than laziness on your part. Likewise, you will learn to spell 'doughnut' without skipping half the letters. You will end your love affair with the letter 'Z' (pronounced 'zed' not 'zee') and the suffix 'ize' will be replaced by the suffix 'ise'. You will learn that the suffix 'burgh is pronounced 'burra' e.g. Edinburgh. You are welcome to respell Pittsburgh as 'Pittsberg' if you can't cope with correct pronunciation. Generally, you should raise your vocabulary to acceptable levels. Look up 'vocabulary'. Using the same twenty seven words interspersed with filler noises such as 'like' and 'you know' is an unacceptable and inefficient form of communication. Look up 'interspersed'. There will be no more 'bleeps' in the Jerry Springer show. If you're not old enough to cope with bad language then you shouldn't have chat shows. When you learn to develop your vocabulary then you won't have to use bad language as often.
2. There is no such thing as 'US English'. We will let Microsoft know on your behalf. The Microsoft spell-checker will be adjusted to take account of the reinstated letter 'u' and the elimination of '-ize'.
3. You should learn to distinguish the English and Australian accents. It really isn't that hard. English accents are not limited to Cockney, upper-class twit or Mancunian (Daphne in Frasier). You will also have to learn how to understand regional accents - Scottish dramas such as 'Taggart' will no longer be broadcast with subtitles. While we're talking about regions, you must learn that there is no such place as Devonshire in England. The name of the county is 'Devon'. If you persist in calling it Devonshire, all American States will become 'shires' e.g. Texasshire, Floridashire, Louisianashire.
4. Hollywood will be required occasionally to cast English actors as the good guys. Hollywood will be required to cast English actors to play English characters. British sit-coms such as 'Men Behaving Badly' or 'Red Dwarf' will not be re-cast and watered down for a wishy-washy American audience who can't cope with the humour of occasional political incorrectness.
5. You should relearn your original national anthem, 'God Save The Queen', but only after fully carrying out task 1. We would not want you to get confused and give up half way through.
6. You should stop playing American 'football'. There is only one kind of football. What you refer to as American 'football' is not a very good game. The 2.15% of you who are aware that there is a world outside your borders may have noticed that no one else plays 'American' football. You will no longer be allowed to play it, and should instead play proper football. Initially, it would be best if you played with the girls. It is a difficult game. Those of you brave enough will, in time, be allowed to play rugby (which is similar to American 'football', but does not involve stopping for a rest every twenty seconds or wearing full kevlar body armour like nancies). We are hoping to get together at least a US rugby sevens side by 2018. You should stop playing baseball. It is not reasonable to host an event called the 'World Series' for a game which is not played outside of America. Since only 2.15% of you are aware that there is a world beyond your borders, your error is understandable. Instead of baseball, you will be allowed to play a girls' game called 'rounders' which is baseball without fancy team strip, oversized gloves, collector cards or hotdogs.
7. You should declare war on Quebec and France, using nuclear weapons if they give you any merde. The 97.85% of you who were not aware that there is a world outside your borders should count yourselves lucky. The Russians have never been the bad guys. 'Merde' is French for 'Shit'. You will no longer be allowed to own or carry guns. You will no longer be allowed to own or carry anything more dangerous in public than a vegetable peeler. Because we don't believe you are sensible enough to handle potentially dangerous items, you will require a permit if you wish to carry a vegetable peeler in public.
8. July 4th is no longer a public holiday. November 8th will be a new national holiday, but only in England. It will be called 'Indecisive Day'.
9. All American cars are hereby banned. They are crap and it is for your own good. When we show you German cars, you will understand what we mean. All road intersections will be replaced with roundabouts. You will start driving on the left with immediate effect. At the same time, you will go metric with immediate effect and without the benefit of conversion tables. Roundabouts and metrication will help you understand the British sense of humour.
10. You will learn to make real chips. Those things you call French fries are not real chips. Fries aren't even French, they are Belgian though 97.85% of you (including the guy who discovered fries while in Europe) are not aware of a country called Belgium. Those things you insist on calling potato chips are properly called 'crisps'. Real chips are thick cut and fried in animal fat. The traditional accompaniment to chips is beer which should be served warm and flat. Waitresses will be trained to be more aggressive with customers.
11. As a sign of penance 5 grams of sea salt per cup will be added to all tea made within the Commonwealth of Massachusetts, this quantity to be doubled for tea made within the city of Boston itself.
12. The cold tasteless stuff you insist on calling beer is not actually beer at all, it is lager. From November 1st only proper British Bitter will be referred to as 'beer', and European brews of known and accepted provenance will be referred to as 'Lager'. The substances formerly known as 'American Beer' will henceforth be referred to as 'Near-Frozen Knat's Urine', with the exception of the product of the American Budweiser company whose product will be referred to as 'Weak Near-Frozen Knat's Urine'. This will allow true Budweiser (as manufactured for the last 1000 years in Pilsen, Czech Republic) to be sold without risk of confusion.
13. From November 1st the UK will harmonise petrol (or 'Gasoline' as you will be permitted to keep calling it until July 10 2017) prices with the former USA. The UK will harmonise its prices to those of the former USA and the Former USA will, in return, adopt UK petrol prices (- get used to it).
14. You will learn to resolve personal issues without using guns, lawyers or therapists. The fact that you need so many lawyers and therapists shows that you're not adult enough to be independent. Guns should only be handled by adults. If you're not adult enough to sort things out without suing someone or speaking to a therapist then you're not grown up enough to handle a gun.
15. Please tell us who killed JFK. It's been driving us crazy.
Tax collectors from Her Majesty's Government will be with you shortly to ensure the acquisition of all revenues due (backdated to 1776).
Thank you for your cooperation.
25 Things You Know If You H
25 Things You Know If You Have A Son
1. A king size water bed holds enough water to fill a 2000 square foot house 4 inches deep.
2. If you spray hair spray on dust bunnies and run over them with roller blades, they can ignite.
3. A 3-year old boy's voice is louder than 200 adults in a crowded restaurant.
4. If you hook a dog leash over a ceiling fan, the motor is not strong enough to rotate a 42 pound boy wearing Batman underwear and a Superman cape. It is strong enough, however, if tied to a paint can, to spread paint on all four walls of a 20 x 20 foot room.
5. You should not throw baseballs up when the ceiling fan is on. When using a ceiling fan as a bat, you have to throw the ball up in the air a few times, before you get a hit. A ceiling fan can hit a baseball a long way.
6. The glass in windows (even double-pane) doesn't stop a baseball hit by a ceiling fan.
7. When you hear the toilet flush and the words 'uh oh', it's already too late.
8. Brake fluid mixed with Clorox makes smoke, and lots of it.
9. A six-year old boy can start a fire with a flint rock even though a 36-year old man says they can only do it in the movies.
10. Certain Legos will pass through the digestive tract of a four-year-old boy.
11. Playdoh and microwave should not be used in the same sentence.
12. Super glue is forever.
13. No matter how much Jell-O you put in a swimming pool you still can't walk on water.
14. Pool filters do not like Jell-O.
15. VCR's do not eject 'PB & J' sandwiches even though TV commercials show they do.
16. Garbage bags do not make good parachutes.
17. Marbles in gas tanks make lots of noise when driving.
18. You probably DO NOT want to know what that odor is.
19. Always look in the oven before you turn it on; plastic toys do not like ovens.
20. The fire department in Austin, TX has a five-minute response time .
21. The spin cycle on the washing machine does not make earthworms dizzy.
22. It will, however, make cats dizzy.
23. Cats throw up twice their body weight when dizzy.
24. 80% of Women will pass this on to almost all of their friends, with or without kids.
25. 80% of Men who read this will try mixing the Clorox and brake fluid
#joke
"Don't you just hate
"Don't you just hate it when folks that get hit in the head, jump to concussions?"
One morning a blind bunny was...
One morning a blind bunny was hopping down the bunny trail and tripped over a large snake and fell, kerplop right on his twitchy little nose.
'Oh please excuse me,' said the bunny. 'I didn't mean to trip over you, but I'm blind and can't see.'
'That's perfectly all right,' replied the snake. 'To be sure, it was my fault. I didn't mean to trip you, but I'm blind too, and I didn't see you coming. By the way what kind of animal are you?'
'Well, I really don't know,' said the bunny. 'I'm blind, and I've never seen myself. Maybe you could examine me and find out.'
So the snake felt the bunny all over, and he said, 'Well, you're soft, and cuddly, and you have long silky ears, and a little fluffy tail and a dear twitch little nose. You must be a bunny rabbit.'
The bunny said, 'I can't thank you enough. But, by the way, what kind of animal are you?'
The snake replied that he didn't know either, and the bunny agreed to examine him, and when the bunny was finished the snake asked, 'Well, what kind of animal am I?'
The bunny had felt the snake all over, and he replied, 'You're cold, you're slippery, and you haven't any balls............You must be a politician!'
#joke
Funny bumper stickers....
'Out of my mind. Back in five minutes.'
'Born Free. . . . .Taxed to Death'
'Cover me. I'm changing lanes.'
'As long as there are tests, there will be prayer in public schools'
'The more people I meet, the more I like my dog.'
'Laugh alone and the world thinks you're an idiot.'
'Conserve toilet paper, use both sides.'
'REHAB is for quitters'
'I get enough exercise just pushing my luck!'
'Sometimes I wake up grumpy; Other times I let her sleep'
'I want to die in my sleep like my grandfather....Not screaming and yelling like the passengers in his car....'
'Montana --- At least our cows are sane!'
'I didn't fight my way to the top of the food chain to be a vegetarian.'
'I don't suffer from insanity, I enjoy every minute of it!'
'According to my calculations the problem doesn't exist.'
'Pride is what we have. Vanity is what others have.'
'A bartender is just a pharmacist with a limited inventory.'
'How Can I Miss You if You Won't Go Away?'
'I'm not as think as you drunk I am'
'Forget about World Peace.....Visualize Using Your Turn Signal !'
'He who laughs last thinks slowest'
'Always remember you're unique, just like everyone else.'
'Lottery: A tax on people who are bad at math.'
'Very funny, Scotty. Now beam down my clothes.'
'Puritanism: The haunting fear that someone,somewhere may be happy.'
'Consciousness: that annoying time between naps.'
'i souport publik edekasion'
'We are Microsoft. Resistance Is Futile. You Will Be Assimulated.'
'Be nice to your kids. They'll choose your nursing home.'
'Beauty is in the eye of the beer holder...'
'3 kinds of people: those who can count & those who can't.'
'Why is 'abbreviation' such a long word?'
'Ever stop to think, and forget to start again?'
'2 + 2 =5 for extremely large values of 2.'
Auntie Em: Hate you, Hate Kansas, Taking the dog. -Dorothy.'
Lead me not into temptation, I can find it myself.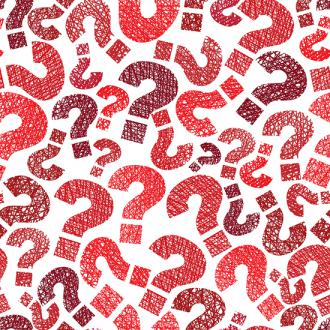 I tell you when to start, Or...
I tell you when to start, Or remind if you forget. I smash others to break them apart, But I'm pushed by another of me. What am I?
How You Made Money
A young man asked an old rich man how he made his money.
The old guy fingered his worsted wool vest and said, "Well, son, it was 1932. The depth of the Great Depression. I was down to my last nickel.
"I invested that nickel in an apple. I spent the entire day polishing the apple and, at the end of the day, I sold the apple for ten cents.
"The next morning, I invested those ten cents in two apples. I spent the entire day polishing them and sold them at 5:00 pm for 20 cents. I continued this system for a month, by the end of which I'd accumulated a fortune of $1.37."
"And that's how you built an empire?" the boy asked.
"Heavens, no!" the man replied. "Then my wife's father died and left us two million dollars."
#joke
Jesus Visits After the Resurrection
This story cannot be found in the scriptures, but it is told that after his resurrection, Jesus appeared to an old fisherman. "I am Jesus and I have returned to show God's love and power.""No, you're not Jesus. Go away! You're scaring all the fish," answered the old fisherman. "I see you are full of doubt. What would you have me do to show who I am?" "Walk across the river," the old fisherman tells Jesus. Jesus starts walking across the river, but he sinks and disappears under the water. After he swims back to shore, the old fisherman says to him, "See, you're not Jesus. You can't walk on water!" Jesus responds, "Well, I used to be able to do it, but then I got these holes in my feet!" From
EasterHumor.com
#joke
Arj Barker: 4th of July
I read this on the Internet -- did you know that 4th of July is more popular in this country than in any other country in the whole world?
Jesus Is Watching You!
There was a burglar who broke into a home and started to gather the items he wanted to take. All of a sudden he heard, "Jesus is watching you!" He didn't see anything in the dark house, so he went on with what he was doing.
He heard, "Jesus is watching you!" again and then he really wondered who wassaying that. He turned on the flashlight, scanned the room, and finally saw a parrot.
"Did you say that?" asked the burgler.
"Yes," replied the parrot.
"By the way, what's your name?" the burgler inquired."Moses," answered the parrot.
"That's a strange name for a parrot. Who named you that?"
"The same people who named their rotweiller Jesus!"
#joke
Someone Really Stinks
A young couple were on their honeymoon. The husband was sitting in the bathroom on the edge of the bathtub saying to himself, "Now how can I tell my wife that I've got really smelly feet and that my socks absolutely stink? I've managed to keep it from her while we were dating, but she's bound to find out sooner or later that my feet stink. Now how do I tell her?"
Meanwhile, the wife was sitting in the bed saying to herself, "Now how do I tell my husband that I've got really bad breath? I've been very lucky to keep it from him while we were courting, but as soon as he's lived with me for a week, he's bound to find out. Now how do I tell him gently?"
The husband finally plucks up enough courage to tell his wife and so he walks into the bedroom. He walks over to the bed, climbs over to his wife, puts his arm around her neck, moves his face very close to hers and says, "Darling, I've a confession to make."
And she says, "So have I, love."
To which he replies, "Don't tell me, you've eaten my socks."
#joke
Iliza Shlesinger: Bumper Sticker
It said, War Is Not the Answer. I disagree. I think war absolutely is the answer. And if you dont agree with me, happy Fourth of July.
Tall grass
How does a Scotsman find a sheep in tall grass?
Very satisfying.
Submitted by Curtis
Edited by calamjo