Edited Wedding Vows
During the wedding rehearsal, the groom approached the vicar with an unusual offer. 'Look, I'll give you $100 if you'll change the wedding vows. When you get to me and the part where I'm to promise to 'love, honor and obey' and 'forsaking all others, be faithful to her forever,' I'd appreciate it if you'd just leave that part out.'
He passed the clergyman the cash and walked away satisfied. The wedding day arrives, and the bride and groom have moved to that part of the ceremony where the vows are exchanged. When it comes time for the groom's vows, the vicar looks the young man in the eye and says, 'Will you promise to obey her every command and wish, serve her breakfast in bed every morning of your life, as long as you both shall live?'
The groom gulped and looked around, and said in a tiny voice, 'Yes.'
The groom leaned toward the vicar and hissed, 'I thought we had a deal.'
The vicar put the $100 into his hand and whispered back, 'She made me a much better offer.'
#joke
The corporate world
The corporate world is divided into two groups: those who know, and those who don't know. Those who know become the workers.
Those who don't know are also in two groups. First, those who don't know and know they don't know, they go back to school to get another degree.
Secondly, there are those who don't know, and don't know they don't know. They become the managers.
#joke
"A harbor master is i
"A harbor master is in charge of berth control."
Chaste unmarried couples shoul
Chaste unmarried couples shouldn't travel abroad together. That would be illicit foreign-cation.
There was a fly buzzing around
There was a fly buzzing around a barn one day when she happened upon a pile of fresh cow manure. Due to the fact that it had been hours since she had had her last meal, she flew down and began to eat. She ate and ate. Finally, she decided she had eaten enough and tried to fly away. She had eaten too much though, and could not get off the ground. As she looked around wondering what to do, she spotted a pitchfork leaning up against the wall. She climbed to the top of the handle and jumped off, thinking that once she got airborne, she would be able to take flight. Unfortunately she was wrong and she dropped like a rock, and smashed when she hit the floor. Dead!
ARE YOU READY FOR THE MORAL OF THE STORY?
Never fly off the handle when you know you're full of shi*t.
#joke
Never tell your age...
The census taker knocked on Donna's door. She answered all his questions except one. She refused to tell him her age.
"But everyone tells their age to the census taker," he said.
"Did my next door neighbors, Miss Maisy Hill and Miss Daisy Hill, tell you THEIR ages?" she asked.
"Certainly," he replied.
"Well, I'm the same age as they are!" she snapped.
"As old as the Hills," he wrote on his form.
#joke
FLEX NERDLE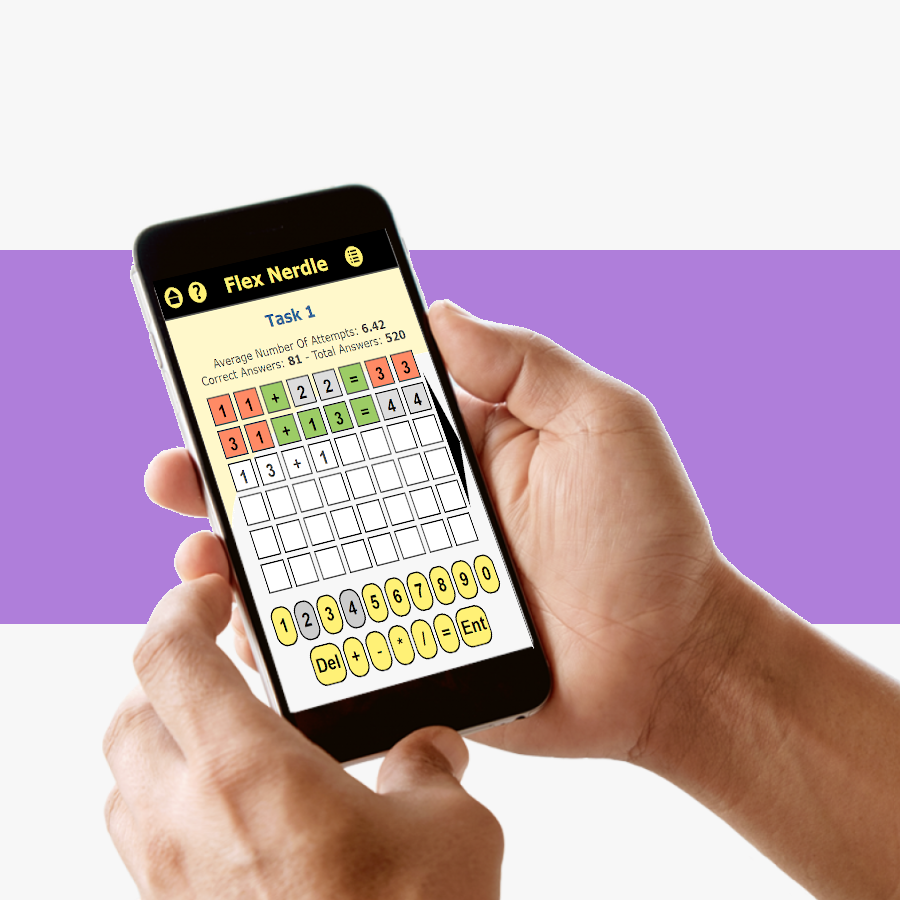 Guess the
NERDLE
in 6 tries. After each guess, the color of the tiles will change to show how close your guess was to the solution.
Business One-liners 56
Familiarity breeds attempt.
Familiarity breeds children.
Far-away talent always seems better than home-developed talent.
Fill what is empty; empty what is full; scratch where it itches.
For every "10" there are 10 "1's".
For every action, there is a corresponding over-reaction.
For every action, there is an equal and opposite criticism.
For every action, there is an equal and opposite government program.
For every credibility gap there is a gullibility fill.
For every idiot proof system devised, a new, improved idiot will arise to overcome it.
#joke
Number Jokes
A man is sent to prison for the first time. At night, the lights in the cell block are turned off, and his cellmate goes over to the bars and yells, "Number twelve!" The whole cell block breaks out laughing. A few minutes later, somebody else in the cell block yells, "Number four!" Again, the whole cell block breaks out laughing.
The new guy asks his cellmate what's going on. "Well," says the older prisoner, "we've all been in this here prison for so long, we all know the same jokes. So we just yell out the number instead of saying the whole joke."
So the new guy walks up to the bars and yells, "Number twenty-nine!" This time the whole cell block rocks with the loudest laughter, prisoners rolling on the floor laughing hysterically.
When the guffaws die down, the bewildered new guy turns to the older prisoner and asks, "How come you guys were laughing so hard this time?"
"Oh," says the older man wiping tears from his eyes, "we'd never heard that one before."
#joke
Perverted sex
What do you call a man who has sex with his mom?
A MOTHER FUCKER!
Once a grizzly bear threatened...
Once a grizzly bear threatened to eat Chuck Norris. Chuck showed the bear his fist and the bear proceeded to eat himself, because it would be the less painful way to die.
Arj Barker: Friends With Kids
I only have, like, three really good friends, and they get worse every year. And its gotten to the point where I think theyd rather hang out with their own kids than hang out with me. Im like, Alright, but really, wheres the loyalty, man? Ive known you for 25 years. How long have you known your baby -- like a month? Alright, Judas, whatever.
#joke
Terrorize Telemarketer
Ways to Terrorize a Telemarketer


Tell them to talk VERY SLOWLY, because you want to write EVERY WORD down.

Insist that the caller is really your buddy Leon, playing a joke. "Come on Leon, cut it out! Seriously, Leon, how's your momma?"

Tell the telemarketer you are busy at the moment and ask them if they will give you their HOME phone number so you can call them back. When the telemarketer explains that they cannot give out their HOME number, you say "I guess you don't want anyone bothering you at home, right?" The telemarketer will agree and you say, "Now you know how I feel!"

After the telemarketer gives their spiel, ask him/her to marry you. When they get all flustered, tell them that you could not just give your credit card number to a complete stranger.

Tell the telemarketer you are on "home incarceration" and ask if they could bring you a case of beer and some chips.

If they want to loan you money, tell them you just filed for bankruptcy and you could sure use some money.

If MCI calls trying to get you to sign up for the Family and Friends plan, reply, in as SINISTER a voice as you can, "I don't have any friends... would you be my friend?"

Cry out in surprise, "Judy! Is that you? Oh my God! Judy, how have you been?" Hopefully, this will give Judy a few brief moments of pause as she tries to figure out where the hell she could know you from.

If they say they're John Doe from XYZ Company, ask them to spell their name. Then ask them to spell the company name. Then ask them where it is located. Continue asking them personal questions or questions about their company for as long as necessary.

When they ask "How are you today?" Tell them! "I'm so glad you asked because no one these days seems to care, and I have all these problems; my arthritis is acting up, my eyelashes are sore, my dog just died..."

Borrowed the Car
After shopping for most of the day, a couple returns to find their car has been stolen. They go to the police station to make a full report. Then, a detective drives them back to the parking lot to see if any evidence can be found at the scene of the crime. To their amazement, the car has been returned.
There is an envelope on the windshield with a note of apology and two tickets to a music concert. The note reads, "I apologize for taking your car, but my wife was having a baby and I had to hot-wire your ignition to rush her to the hospital. Please forgive the inconvenience. Here are two tickets for tonight's concert of Garth Brooks, the country-and-western music star."
Their faith in humanity restored, the couple attend the concert and return home late. They find their house has been robbed. Valuable goods have been taken from thoughout the house, from basement to attic. And, there is a note on the door reading, "Well, you still have your car. I have to put my newly born kid through college somehow, don't I?"
#joke
Join us on WhatsApp