Did You Know that in 2007 Mel Brooks
Started Nonprofit Foundation To Save Word 'Schmuck'
November 2007
NEW YORK—Saying he could no longer stand idly by while a vital part of American culture is lost forever, activist and Broadway producer Mel Brooks has founded a private nonprofit organization dedicated to preserving the word 'schmuck.'
An emotional Brooks stopped short of kvetching at a schmuck fundraiser Monday.
'Schmuck is dying,' a sober Brooks said during a 2,000-person rally held in his hometown of Williamsburg, Brooklyn Monday. 'For many of us, saying 'schmuck' is a way of life. Yet when I walk down the street and see people behaving in foolish, pathetic, or otherwise schmucky ways, I hear only the words 'prick' and 'douche bag.' I just shake my head and think, 'I don't want to live in a world like this.''The nonprofit, Schmucks For Schmuck, has compiled schmuck-related data from the past 80 years and conducted its own independent research on contemporary 'schmuck' usage. According to Brooks, the statistics are frightening: Utterances of the word 'schmuck' have declined every year since its peak in 1951, and in 2006, the word was spoken a mere 28 times—17 of these times by Brooks himself. The study indicates that today, when faced with a situation in which one can use a targeted or self-deprecating insult to convey a general feeling of disgust, people are 50 times more likely to use the word 'jerk' than 'schmuck,' 100 times more likely to use 'dick,' and 15,000 times more likely to use 'fucking asshole.'
The nonprofit, Schmucks For Schmuck, has compiled schmuck-related data from the past 80 years and conducted its own independent research on contemporary 'schmuck' usage. According to Brooks, the statistics are frightening: Utterances of the word 'schmuck' have declined every year since its peak in 1951, and in 2006, the word was spoken a mere 28 times—17 of these times by Brooks himself. The study indicates that today, when faced with a situation in which one can use a targeted or self-deprecating insult to convey a general feeling of disgust, people are 50 times more likely to use the word 'jerk' than 'schmuck,' 100 times more likely to use 'dick,' and 15,000 times more likely to use 'fucking asshole.'
Perhaps more startling, only 23 percent of men know what schmuck means, and only 1.2 percent of these men are under the age of 78. If such trends continue, Brooks estimates that by 2011, such lesser-used terms as 'imbecile,' 'dummy,' 'schlub,' and 'contemptible ne'er-do-well' will all surpass schmuck, which is projected to completely disappear by the year 2020 or whenever Brooks dies.
'We must save this word!' Brooks said to thunderous applause as those in attendance began chanting 'Schmuck! Schmuck! Schmuck!' 'How will we be able to charmingly describe someone who acts in an inappropriate manner? Especially given the tragic loss of the word 'schmegeggie' in 2001. So I urge you: Tonight, when you get home, please, call up your family, your friends, your loved ones, and tell them they're a bunch of schmucks.'
Hundreds turned out at a Boca Raton, FL demonstration to show their support for the dying word.
'I've never told anyone this before,' Brooks added, choking back tears, 'but my father was a schmuck.'
The foundation has already raised more than $20 million, thanks to donations from supporters such as Jackie Mason, Albert Brooks, the Schtupp Institute, Sen. Russ Feingold (D-WI), and the Henny Youngman Endowment for the Preservation of Schmekel. The money will go toward projects aimed at reintegrating 'schmuck' into the English lexicon, including billboards and flyers plastered with the word 'schmuck,' the upcoming 5K Schlep for Schmuck Awareness, and a new Mel Brooks film.
Two confirmed bachelors sat ta
Two confirmed bachelors sat talking, their conversation drifted from politics to cooking.
"I got a cookbook once," said one, "but I could never do anything with it."
"Too much fancy work in it, eh?" asked the other.
"You said it. Every one of the recipes began the same way - 'Take a clean dish'."
#joke
"Old-flames are rekin
"Old-flames are rekindled by a burning desire!"
The War on Morning Breath fina
The War on Morning Breath finally ended, with a declaration of a.m. nasty.
A bad sign...
A man was driving to work when a truck ran a stop sign, hit his car broadside, and knocked him out cold. A Passersby pulled him from the wreckage and revived him.
He began a terrific struggle and had to be tranquilized by the medics. Later, when he had calmed down, they asked him why he had struggled so.
He said, a bit sheepishly, "I remember the impact, then nothing. I woke up on a concrete slab in front of this huge, flashing sign. Turns out somebody was standing in front of the 'S' on the 'Shell' sign."
#joke
I Get No Respect 04
"I was making love to this girl and she started crying. I said... Are you going to hate yourself in the morning? She said.. No..I hate myself now."
"I had a girlfriend that was so fat her belly button made an echo."
"I had a girlfriend that was so fat she had her own postal code."
"I had a girlfriend that was so fat she had a dress with a sign on the back saying...Caution Wide Load."
"My girlfriend was so fat her clothes were made by Omar the tent maker"
"One day I ran into my girlfriend with my car. She asked me why I didn't ride around her. I told her that I didn't think I had enough gas"
"I had a girlfriend that was so fat her bikini was made out of two bed sheets."
"I knew a girl that was so ugly that... her mother ripped in two when she had her."
"I knew a girl that was so ugly that... She uses a septic tank for a toilet."
#joke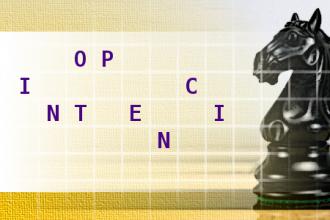 Chess Knight Move
Find the title of movie, using the move of a chess knight. First letter is I. Length of words in solution: 9.
1. I can't reach my license u...
1. I can't reach my license unless you hold my beer.
2. Sorry, officer, I didn't realize my radar detector wasn't plugged in.
3. Aren't you the guy from the Village People?
4. Hey, you must've been going about 125 mph to keep up with me. Good job!
5. Are you Andy or Barney?
6. I thought you had to be in relatively good physical condition to be a police officer.
7. You're not going to check the trunk, are you?
8. I pay your salary!
9. Gee, officer! That's terrific. The last officer only gave me a warning, too!
10. Do you know why you pulled me over? Okay, just so one of us does.
11. I was trying to keep up with traffic. Yes, I know there are no other cars around. That's how far ahead of me they are.
12. When the officer says "Gee son....Your eyes look red, have you been drinking?" You probably shouldn't respond with, "Gee officer your eyes look glazed, have you been eating donuts?"
Paper beats rock, rock beats s...
Paper beats rock, rock beats scissors, and scissors beats paper, but Chuck Norris beats all 3 at the same time.
Porch or Lexus?
A blonde wanting to earn extra money decided to do odd jobs for her wealthy neighbors. At the first house, the owner said,"Well, you can paint my porch. How much will you charge?
"$50" she replies
The man agrees and gives her the paint and brushes and goes back in the house. The man's wife overheard their conversation and asked him if she had realized that the porch goes all around the house. "She should. She was standing on it"
A short time later the blonde came to the door to collect her money. "You've finished already?" the man asked.
"Yeah, and i had paint left over so i gave two coats."
Impressed the man reaches for the money. "And by the way," the blonde added, "it's not a porch. Its a Lexus."
Alfred Robles: Girl Like a Report Card
I want a girl that reminds me of my report card: her face has to be an A, she has to have double DDs, cause tonight I want to F.
Knock Knock Collection 189
Knock Knock
Who's there?
Walt!
Walt who?
Walt till your father gets home!
Knock Knock
Who's there?
Walter!
Walter who?
Walter-wall carpeting!
Knock Knock
Who's there?
Wanda!
Wanda who?
Wanda buy some Girl Scout cookies!
Knock Knock
Who's there?
Wannetta!
Wannetta who?
Wannetta time please!
Knock Knock
Who's there?
Warner!
Warner who?
Warner you coming out to play!
#joke