Jokes of the day for Wednesday, 10 October 2018
Funny jokes, funny photo and funny video collected from the internet on Wednesday, 10 October 2018
Man vs. Woman _ Part 1
A prospective husband in a book store "Do you have a book called 'Husband – the Master of the House?''
Sales girl: "Sir, fiction and comics are on the 1st floor!"
Someone asked an old man: "Even after 70 years, you still call your wife – darling, honey, luv. What's the secret?'
Old man: "I forgot her name and I'm scared to ask her.'
Pharmacist to customer: "Sir, please understand, to buy an anti-depression pill you need a proper prescription. Simply showing your marriage certificate and wife's picture is not enough!'
#joke
A kangaroo kept getting out of
A kangaroo kept getting out of his enclosure at the zoo. Knowing that he could hop high, the zoo officials put up a ten-foot fence. He was out the next morning, just sauntering around the zoo. A twenty-foot fence was put up. Again he got out.
When the fence was forty feet high, a camel in the next enclosure asked the kangaroo, "How high do you think they'll go?"
The kangaroo said, "About a thousand feet, unless somebody locks the gate at night!"
#joke
"Farmers engaged in p
"Farmers engaged in paddy cultivation for generations are genetically ingrained!"
Singing In Church
A minister decided to try something a little different one Sunday morning.He said, "Today, in church, I am going to say a single word and you are going to help me preach. Whatever single word I say, I want you to sing whatever hymn comes to your mind." The pastor shouted out, "Cross!"Immediately the congregation started singing in unison "The Old Rugged Cross."The pastor hollered out, "Grace!" The congregation began to sing "Amazing Grace, how sweet the sound."The pastor said, "Power!" The congregation sang "There is Power in the Blood." The Pastor said, "Sex!"The congregation fell in total silence. Everyone was in shock. They all nervously began to look around at each other, afraid to say anything. Then all of a sudden, from the back of the church, a little old 87-year-old grandmother stood up and began to sing "Precious Memories."
#joke
A man took his old duck to the
A man took his old duck to the Doctor, concerned because the duck wouldn't eat.
The Doctor explained to the man that as ducks age their upper bills grow down over their lower bills and make it difficult for the animal to pick up it's food.
"What you need to do is gently file the upper bill down even with the lower bill. But you must be extra careful because the duck's nostrils are located in the upper bill and if you file down too far, when the duck takes a drink of water it'll drown."
The man goes about his business and about a week later the Doctor runs into his patient.
"Well, how is that duck of yours?" the Doctor inquires.
"He's dead." declared the heartbroken man.
"I told you not to file his upper bill down too far! He took a drink of water and drowned didn't he?" insisted the Doctor.
"No." lamented the man. "I think he was dead before I took him out of the vise."
Intelligent life...
It was a celebratory mood with the boys at NASA; they had just made the scientific achievement of a lifetime.
As they were uncorking a bottle of champagne, Dr. Braun, the head scientist at NASA, asked everyone to be quiet as he had received a congratulatory phone call from the President of the United States.
He picked up a special red phone, and spoke into it. "Mr. President," said Dr. Braun, grinning broadly, "after twelve years of hard research and billions of dollars spent, we have finally found intelligent life on Mars."
He listened for a second, and his smile gradually disappeared, replaced by a frown.
He said, "But that's impossible . . . we could never do it. . . yes Mr. President," and hung up the phone. He addressed the crowd of scientists staring at him curiously.
"I have some bad news," he said, "the President said that now that we've found intelligent life on Mars . . . he wants us to try to find it in Congress."
#joke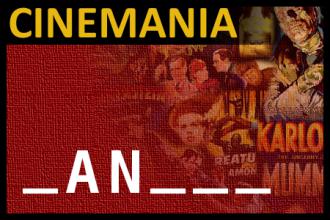 CINEMANIA: Guess the movie title
Biography of ****************, the lawyer who became the famed leader of the Indian revolts against the British rule through his philosophy of nonviolent protest. Film was made in 1982.
Silly Collection 18
Why did cavemen draw pictures of hippopotamuses and rhinoceroses on their walls?
Because they couldn't spell their names!
What is the noisiest game?
Squash - because you can't play it without raising a racquet!
Where do flies go in winter?
To the glass foundry to be turned into bluebottles!
Why did the king go to the dentist?
To get his teeth crowned!
"Tell me" said the tourist to the local yokel. "Will this path take me to the main road?"
"No sir!", replied the man. "You'll have to go by yourself!"
Why are you covered in bruises?
I started to walk through a revolving door and I changed my mind!
How do you prevent a Summer cold?
Catch it in the Winter!
#joke
Pepsi Genie
It was a black man.....a hungry, thirsty bum. He was looking for food in a garbage can, when suddenly he finds a can of Pepsi. He opens the can and a magic genie comes out.
"You get three wishes, be very careful and don't spoil them."
"OK, OK," and without hesitation he says, "first I want to be white. Second, I want a lot of girls, naked girls, beautiful girls sitting on my face! And third, I want plenty to drink.... lots of water.
Bam, presto...the Magic Genie turned him into.....a toilet!
#joke
Iliza Shlesinger: Season Change
I was in New York last Christmas, its snowing, theres a guy in a t-shirt. Im like, Dude, arent you cold? No, Im from New York, I dont get cold. Just cause youre from a cold place doesnt mean youre genetically predisposed to not feeling cold. Youre not a penguin. I was like, In fact sir, youre Puerto Rican, so if anything, you should be more cold.
Chuck Norris built a time mach...
Chuck Norris built a time machine and went back in time to stop the JFK assassination. As Oswald shot, Chuck met all three bullets with his beard, deflecting them. JFK's head exploded out of sheer amazement.
A widower who never paid any a...
A widower who never paid any attention to his wife while she was alive now found himself missing her desperately. He went to a psychic to see if he could contact his late wife. The psychic went into a trance. A strange breeze wafted through the darkened room, and suddenly, the man heard the unmistakable voice of his dearly departed wife. "Honey!" he cried. "Is that you?" "Yes, my husband." "Are you happy?" "Yes, my husband." "Happier than you were with me?" "Yes, my husband." "Then Heaven must be an amazing place!" "I'm not in Heaven, dear."
#joke