Jokes of the day for Sunday, 14 October 2018
Funny jokes, funny photo and funny video collected from the internet on Sunday, 14 October 2018
Conway Twitty, Is That Really You?
A young pastor moved to town and decided he would go around and introduce himself to the new congregation. He rang the first door bell and a lady came to the door. She stared at him as he introduced himself. She said, "I can't believe how much you look like Conway Twitty, the country music singer." He replied, "Yes, ma'am, I hear that a lot."He went to the next house and the next, and every lady that came to the door said the same thing—that he looked like Conway Twitty.At the last house, a shapely young lady came to the door with a towel around her. He started to introduce himself, but she loosened her towel, threw her arms in the air, and screamed, "Conway Twitty!"The pastor stood there, stunned. Then he said, "Hello, darling!"-
Joke shared by Beliefnet member ChevyLady
#joke
Oxymorons
1.
Oxymorons
1. Act naturally
2. Found missing
3. Resident alien
4. Advanced BASIC
5. Genuine imitation
6. Airline Food
7. Good grief
8. Same difference
9. Almost exactly
10. Terribly pleased
11. Sanitary landfill
12. Alone together
13. Legally drunk
14. Silent scream
15. Living dead
16. Government organization
#joke
"At the annual Anglo-
"At the annual Anglo-Saxon Fair, I did not drink any wassail. I did not feel any mead for it."
Man vs Woman _ Part 2
Why do women live a better, longer & more peaceful Life, compared to men?
A very INTELLIGENT student replied: 'Because women don't have a wife!'
COOL MESSAGE BY A WIFE: Dear Mother-in-law, Don't teach me how to handle my children. I am living with one of yours and he needs a lot of improvement!?
When a married man says, I WILL THINK ABOUT IT - what he really means is that he doesn't know his wife's opinion yet.
#joke
A Georgia State Trooper pulled
A Georgia State Trooper pulled a car over on I-95 about 2 miles southof the Georgia/South Carolina state line.
When the Trooper asked the driver why he was speeding, the driveranswered that he was a magician and a juggler and he was on his way toSavannah to do a show that night at the Shrine Circus and didn't want to be late.
The Trooper told the driver he was fascinated by juggling, and if the driver would do a little juggling for him that he wouldn't give him aticket.
The driver told the Trooper that he had sent all of his equipment onahead and didn't have anything to juggle.
The Trooper told him that he had some flares in the trunk of hispatrol car and asked if he could juggle them. The juggler stated that hecould, so the Trooper got three flares, lit them and handed them to thejuggler.
While the man was doing his juggling act, a car pulled in behind thepatrol car.
A drunk good old boy, from S.C., got out and watched the performancebriefly, he then went over to the patrol car, opened the rear door andgot in. The Trooper observed him doing this and went over to the patrolcar, opened the door and asked the drunk what he thought he was doing.
The drunk replied, "You might as well take my ass to jail, causethere's no way in hell I can pass that test."
#joke
The brilliance of humanity...
A man and his wife arrived at an automobile dealership to pick uptheir car, but were told that the keys had been accidentally locked in it. They went to the service department and found a mechanic working feverishly to unlock the driver's side door. As they watched from the passenger's side, the guy instinctively tried the door handle and discovered it was open. "Hey," the man announced to the technician, "It's open!"
"I know," answered the young man. "I already got that side."
#joke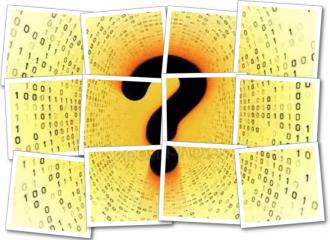 I go around in circles, But ...
I go around in circles, But always straight ahead Never complain, No matter where I am led. What am I?
Trying To Fix A Clock
Harvey's grandfather clock suddenly stops working right one day, so he loads it into his van and takes it to a clock repair shop.
In the shop is a little old man who insists he is Swiss, and has a heavy German accent. He asks Harvey, "Vat sims to be ze problem?"
Harvey says, "I'm not sure, but it doesn't go 'tick-tocktick -tock' anymore. Now it just goes 'tick...tick...tick.'"
The old man says, "Mmm-Hm!" and steps behind the counter, where he rummages around a bit. He emerges with a huge flashlight and walks over the grandfather clock.
He turns the flashlight on, and shines it directly into the clocks face. Then he says in a menacing voice, "Ve haf vays of making you tock!"
#joke
Top 10 Reasons God Created Eve
10. God worried that Adam would always be lost in the garden because men hate to ask for directions.
9. God knew that Adam would one day need someone to hand him the TV remote.
8. God knew that Adam would never buy a new fig leaf when his seat wore out and would therefore need Eve to get one for him.
7. God knew that Adam would never make a doctor's appointment for himself.
6. God knew that Adam would never remember which night was garbage night.5. God knew that if the world was to be populated, men would never be able to handle childbearing.
4. As "Keeper of the Garden," Adam would never remember where he put his tools.
3. The scripture account of creation indicates Adam needed someone to blame his troubles on when God caught him hiding in the garden.
2. As the Bible says, "It is not good for man to be alone!"
1. When God finished the creation of Adam, He stepped back, scratched His head and said, "I can do better than that."
When Chuck Norris watches a po...
When Chuck Norris watches a pot, it boils immediately.
Hardware Store
Yo mamma is like a hardware store 10 cents a screw!
Rich Vos: Best Relationship Ever
The best relationship I ever had -- I used to go out with a homeless girl. Yeah, it was great cause after sex, I could just drop her off anywhere.