I like all track and...
"I like all track and field events but I really get a charge out of the pole volt."
These are actual comments made...
These are actual comments made on student report cards by teachers in theNew York City public school system. All teachers were reprimanded but, someof these are really funny!
1. Since my last report, your child has reached rock bottom and has startedto dig.
2. I would not allow this student to breed.
3. Your child has delusions of adequacy.
4. Your son is depriving a village somewhere of an idiot.
5. Your son sets low personal standards and then consistently fails toachieve them.
6. The student has a 'full six-pack' but lacks the plastic thingie to holdit all together.
7. This child has been working with glue too much.
8. When your daughter's IQ reaches 50, she should sell.
9. The gates are down, the lights are flashing, but the train isn't coming.
10. If this student were any more stupid, he'd have to be watered twice aweek.
11. It's impossible to believe the sperm that created this child beat out1,000,000 others.
12. The wheel is turning but the hamster is definitely dead.
#joke
The ups and downs of the U.S...
The ups and downs of the U.S. Stock Market frightened a lot of small investors. One guy went to his financial adviser at the bank and asked if he were worried.
His advisor replied, "Well, let me put it this way, I sleep like a baby."
The man was amazed and exclaimed, "Really? Even with all the market fluctuations?"
Answered the advisor, "Yes. I sleep for a couple of hours, then wake up and cry for a couple of hours."
#joke
Walking with a lantern...
Pappy sees Elmer walking with a lantern and asks, "Where ya going boy?" The son smiled and replied, "I'm a-going courting Peggy-Sue." The Father said, "When I went a-courtin', I didn't need me no dang lantern." "Sure Pa, I know." the boy said. "And look what you got !"
#joke
Good To Be An Italian
Top ten reasons why it's good to be Italian.


In-depth knowledge of bizarre pasta shapes

Unembarrassed to wear fur.

No need to worry about tax returns

Glorious military history... well, until about 400 a.d.

Can wear sunglasses inside

Political stability

Flexible working hours

Live near the Pope

Country run by Sicilian murderers

#joke
A man runs to the doctor and s...
A man runs to the doctor and says: "Doctor, you've got to help me. My wife thinks she's a chicken!"
The doctor asks: How long was she had this condition?"
"Two years." replies the man.
"Then why did it take you so long to come and see me?" asked the doctor. The man shrugs his shoulders and replies: "We needed the eggs"
FLEX WORDLE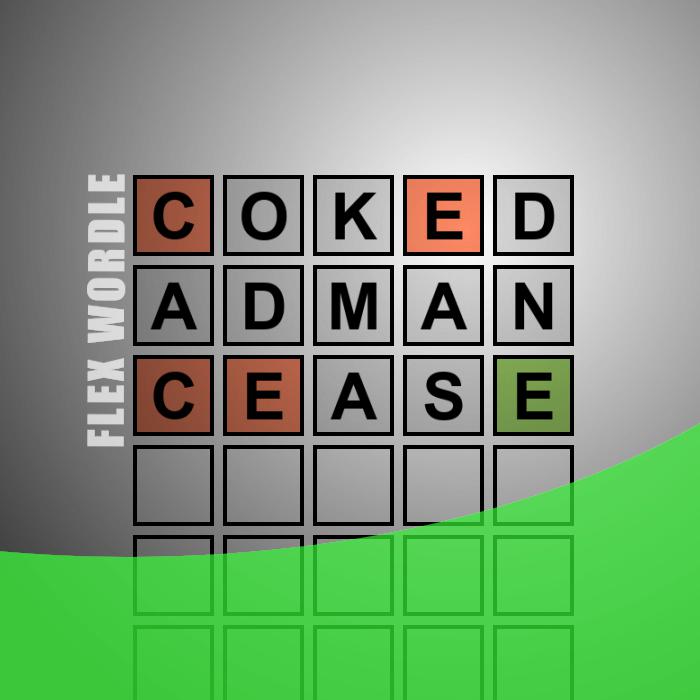 Guess the
WORDLE
in 3 tries. After each guess, the color of the tiles will change to show how close your guess was to the solution.
Coffee Maker
The newlywed Blonde went to the store to ask how to operate the new coffeemaker received as a wedding gift. The salesman carefully explained how everything worked; how to plug it in, set the timer, go to bed, and upon rising, the coffee is ready.
A few weeks later the goober was back in the store and the salesman asked her how she liked the coffee maker.
"Wonderful!" she replied, "But... it's just awfully inconvenient to have to go to bed every time I want to make a pot of coffee."
Passing A School Bus
The following is supposedly a true story. To be included, besides being true, the story is most likely strange, weird, surprising, or funny.
"Unlawful to Pass School Bus from Either Direction"
I guess that some people misunderstood that, because now it reads:
"Unlawful to Pass Stopped School Bus from Either Direction".
#joke
Join us on WhatsApp