A man walked into a therapist\
A man walked into a therapist's office looking very depressed.
"Doc, you've got to help me. I can't go on like this."
"What's the problem?" the docotor inquired.
"Well, I'm 35 years old and I still have no luck with the ladies. No matter how hard I try, I just seem to scare them away."
"My friend, this is not a serious problem. You just need to work on your self-esteem. Each morning, I want you to get up and run to the bathroom mirror. Tell yourself that you are a good person, a fun person, and an attractive person. But say it with real conviction. Within a week you'll have women buzzing all around you."
The man seemed content with this advice and walked out of the office a bit excited. Three weeks later he returned with the same downtrodden expression on his face.
"Did my advice not work?" asked the doctor.
"It worked alright. For the past several weeks I've enjoyed some of the best moments in my life with the most fabulous looking women."
"So, what's your problem?"
"I don't have a problem," the man replied. "My wife does."
Answering Machine Message 197

This is Frank. You can leave me a message, but I must warn you I get annoyed with messages that are hard to read. So please use your shift key appropriately, avoid overdoing punctuation, and spell-check your message, or I might ignore it.


Annoying Phone
Irritated Boss: "Can't you hear that the phone is ringing? You must answer the telephone!"
New Secretary: "All right, but it seems so silly. Nine times out of ten, it's for you."
Who invented the first sof
Who invented the first soft drink? Answer: Adam. He made Eve's cherry pop.
"I recently took a po
"I recently took a pole and found out 100% of the occupants were angry with me when their tent collapsed."
10. I Hate Every Bone In Her B
10. I Hate Every Bone In Her Body But Mine
9. I Ain't Never Gone To Bed With an Ugly Woman But I've WokeUp With A Few
8. If The Phone Don't Ring, You'll Know It's Me
7. I've Missed You, But My Aim's Improvin'
6. Wouldn't Take Her To A Dogfight 'Cause I'm ScaredShe'd Win
5. I'm So Miserable Without You It's Like You're Still Here
4. My Wife Ran Off With My Best Friend And I Miss Him
3. She Took My Ring and Gave Me the Finger
2. She's Lookin' Better with Every Beer
And the Number One Country & Western song is...
1. It's Hard To Kiss The Lips At Night That ChewedMy Ass All Day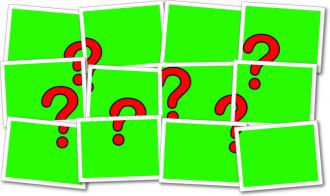 I wear a green jacket on the...
I wear a green jacket on the outside, white jacket as a second layer, and a red jacket inside. I am pregnant with a lot of babies. What am I?
Saving the President...
One day Bill Clinton was out jogging and he accidently tripped and fell off a bridge into the cold water below...
Three 10 year old boys were playing along the river and saw him fall in so they all jumped in and saved him and dragged him to shore.
He was so thankful that he told each of them, "Boys, you just saved the President of the United States and each of you deserve a reward."
The first boy says, "I want to go to Disneyland!"
"I'll take you there myself!!!" exclaims Bill.
The second boy says, "I want a brand new pair of autographed Nike Air Jordans."
"I'll buy them for you myself," says Bill
"And I want a motorized wheelchair with a stereo built into it with custom speakers" the third boy says.
The president looks at the boy and says, "But son you don't look like you are handicapped to me"
The boy says, "I'm going to be when my dad finds out that I saved you from drowning!!"
#joke
Twenty Bucks
A man is walking home late at night when he sees a woman in the shadows.
"Twenty bucks," she says. he'd never been with a hooker before, but he decides what the hell it's only twenty bucks.
They're going at it for a minute when all of a sudden a light flashes on them it's a police officer.
"What's going on here, people?" asks the officer.
"I'm making love to my wife," the man answers indignantly.
"Oh, I'm sorry," says the cop, "I didn't know."
"Well," said the man, "neither did I until you shined that light in her face."
#joke
Chicken or the egg?
Which came first?
The chicken or the egg?
Neither... The rooster came first.
Going to Las Vegas
A husband comes home to find his wife with her suitcases packed in the living room.
"Where the hell do you think you're going?" he says.
"I'm going to Las Vegas. You can earn $400 for a blow job there, and I figured that I might as well earn money for what I do to you free."
The husband thinks for a moment, goes upstairs, and comes back down, with his suitcase packed as well.
"Where do you think you going?" the wife asks.
"I'm coming with you...I want to see how you survive on $800 a year!!!"
#joke
And the Winner Is
The father of five children had won a toy at a raffle. He called his kids together to ask which one should have the present.
"Who is the most obedient?" he asked. "Who never talks back to mother?
Who does everything she says?"
Five small voices answered in unison.
"Okay, dad, you get the toy."
#joke
A Game Of Animal Football
The animals were bored. Finally, the lion had an idea. "I know a really exciting game that the humans play called football. I've seen it on T.V."
He proceeded to describe it to the rest of the animals and they all got excited about it so they decided to play. They went out to the field and chose up teams and were ready to begin.
The lion's team received. They were able to get two first downs and then had to punt. The mule punted and the rhino was back deep for the kick. He caught the ball, lowered his head and charged. First, he crushed a roadrunner, then two rabbits. He gored a wildebeast, knocked over two cows, and broke through to daylight, scoring six.
Unfortunately, they lacked a placekicker, and the score remained 6 - 0.
Late in the first half the lion's team scored a touchdown and the mule kicked the extra point. The lion's team led at halftime 7 - 6. In the locker room, the lion gave a peptalk.
"Look you guys. We can win this game. We've got the lead and they only have one real threat. We've got to keep the ball away from the rhino, he's a killer. Mule, when you kick off be sure to keep it away from the rhino."
The second half began. Just as the mule was about to kick off, the rhino's team changed formation and the ball went directly to the rhino. Once again, the rhino lowered his head and was off running. First, he stomped two gazelles. He skewered a zebra, and bulldozed an elephant out of the way. It looked like he was home free. Suddenly at the twenty yard line, he dropped over dead. There were no other animals in sight anywhere near him. The lion went over to see what had happened. Right next to the dead rhino he saw a small centipede.
"Did you do this?" he asked the centipede.
"Yeah, I did." the centipede replied.
The lion retorted, "Where were you during the first half?"
"I was putting on my shoes."
#joke