"A female skunk is a
"A female skunk is a stinker belle."
It was autumn, and the Indians
It was autumn, and the Indians on the remote reservation asked their new Chief if the winter was going to be cold or mild. Since he was an Indian Chief in a modern society, he had never been taught the old secrets, and when he looked at the sky, he couldn't tell what the hell the weather was going to be. Nevertheless, to be on the safe side,he replied to his tribe that the winter was indeed going to be cold and that the members of the village should collect wood to be prepared.
But also being a practical leader, after several days he got an idea.He went to the phone booth, called the National Weather Service and asked,
"Is the coming winter going to be cold?"
"It looks like this winter is going to be quite cold indeed," the Meteorologist at the weather service responded.
So the Chief went back to his people and told them to collect even more wood in order to be prepared.
One week later he called the National Weather Service again."Is it going to be a very cold winter?" he asked.
"Yes," the man at National Weather Service again replied,"it's going to be a very cold winter."
The Chief again went back to his people and ordered them to collect every scrap of wood they could find.
Two weeks later he called the National Weather Service again. "Are you absolutely sure that the winter is going to be very cold?"
"Absolutely," the man replied. "It looks like it's going to be one of the coldest winters ever."
"How can you be so sure?" the Chief asked.
The weatherman replied, "The Indians are collecting firewood like crazy".
#joke
This is an actual job applicat
This is an actual job application that a 17 year old boy submitted to McDonald's in Florida... and they hired him because he was so honest and funny!
NAME: Greg Bulmash.
SEX: Not yet. Still waiting for the right person.
DESIRED POSITION: Company's President or Vice President. But seriously, whatever's available. If I was in a position to be picky, I wouldn't be applying here in the first place.
DESIRED SALARY: $185,000 a year plus stock options and a Michael Ovitz style severance package. If that's not possible, make an offer and we can haggle.
EDUCATION: Yes.
LAST POSITION HELD: Target for middle management hostility.
SALARY: Less than I'm worth.
MOST NOTABLE ACHIEVEMENT: My incredible collection of stolen pens and post-it notes.
REASON FOR LEAVING: It sucked.
HOURS AVAILABLE TO WORK: Any. PREFERRED HOURS: 1:30-3:30 p.m., Monday, Tuesday, and Thursday.
DO YOU HAVE ANY SPECIAL SKILLS?: Yes, but they're better suited to a more intimate environment.
MAY WE CONTACT YOUR CURRENT EMPLOYER?: If I had one, would I be here?
DO YOU HAVE ANY PHYSICAL CONDITIONS THAT WOULD PROHIBIT YOU FROM LIFTING UP TO 50 LBS?: Of what?
DO YOU HAVE A CAR?: I think the more appropriate question here would be "Do you have a car that runs?"
HAVE YOU RECEIVED ANY SPECIAL AWARDS OR RECOGNITION?: I may already be a winner of the Publishers Clearing house Sweepstakes.
DO YOU SMOKE?: On the job no, on my breaks yes.
WHAT WOULD YOU LIKE TO BE DOING IN FIVE YEARS?: Living in the Bahamas with a fabulously wealthy dumb sexy blonde super model who thinks I'm the greatest thing since sliced bread. Actually, I'd like to be doing that now.
DO YOU CERTIFY THAT THE ABOVE IS TRUE AND COMPLETE TO THE BEST OF YOUR KNOWLEDGE?: Yes. Absolutely.
SIGN HERE: Aries.

Fisherman's Tale
One fisherman to another, "You should've seen what happened yesterday at the lake."
"What happened?"
"I caught a twenty-three pound salmon!"
"Were there any witnesses?"
"Yes, of course! If there wasn't, it would've been thirty-three pounds."
#joke
Who invented the first sof
Who invented the first soft drink? Answer: Adam. He made Eve's cherry pop.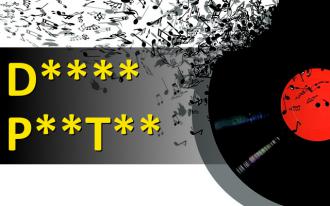 Replace asterisk symbols with ...
Replace asterisk symbols with a letters (D**** P**T**) and guess the name of musician. Length of words in solution: 5,6.
Give Chocolate Pudding

First soldier: "Pass me the chocolate pudding, would you?"
Second soldier: "No way, Jose!"
First soldier: "Whyever not?"
Second soldier: "It's against regulations to help another soldier to dessert!"


The children were lined up in ...
The children were lined up in the cafeteria of a Catholic elementary school for lunch.
At the head of the table was a large pile of apples.
The nun made a note, and posted on the apple tray:
"Take only ONE. God is watching."
Moving further along the lunch line, at the other end of the table was a large pile of chocolate chip cookies.
A child had written a note, "Take all you want. God is watching the apples.
#joke
Clean St. Patrick's Day Jokes
An Irish priest and a Rabbi get into a car accident. They both get out of their cars and stumble over to the side of the road. The Rabbi says, "Oy vey! What a wreck!" The priest asks him, "Are you all right, Rabbi?" The Rabbi responds, "Just a little shaken." The priest pulls a flask of whiskey from his coat and says, "Here, drink some of this it will calm your nerves." The Rabbi takes the flask and drinks it down and says, "Well, what are we going to tell the police?" "Well," the priest says, "I don't know what your aft' to be tellin' them. But I'll be tellin' them I wasn't the one drinkin'."
Casey and Riley agreed to settle their dispute by a fight, and it was understood that whoever wanted to quit should say "Enough." Casey got Riley down and was hammering him unmercifully when Riley called out several times, "Enough!" As Casey paid no attention, but kept on administering punishment, a bystander said, "Why don't you let him up? Don't you hear him say that he's had enough?" "I do," says Casey, "but he's such a liar, you can't believe him.
#joke
True Story
WANTED FOR ATTEMPTED MURDER (actual AP headline) Linda Burnett, 23, a resident of San Diego, was visiting her inlaws, and while there, she went to a nearby supermarket to pick up some groceries.
Several people noticed her sitting in her car with the windows rolled up and with her eyes closed, with both hands behind the back of her head. One customer who had been at the store for a while became concerned and walked over to the car.
He noticed that Linda's eyes were now open, and she looked very strange. He asked her if she was okay, and Linda replied that she'd been shot in the back of the head, and had been holding her brains in for over an hour.
The man called the paramedics, who broke into the car because the doors were locked and Linda refused to remove her hands from her head. When they finally got in, they found that Linda had a wad of bread dough on the back of her head.
A Pillsbury biscuit canister had exploded from the heat, making a loud noise that sounded like a gunshot, and the wad of dough hit her in the back of her head. When she reached back to find out what it was, she felt the dough and thought it was her brains. She initially passed out, but quickly recovered and tried to hold her brains in for over an hour until someone noticed and came to her aid. And, yes, Linda is a blonde.
Who gets the present....
The father of five children had won a toy at a raffle. He called his kids together to ask which one should have the present.
"Who is the most obedient?" he asked. "Who never talks back to Mother? Who does everything she says?"
Five small voices answered in union. "Okay, Dad. You get the toy."
#joke
Answering Machine Message 28

Rod Serling imitation: You're dazed, bewildered, trapped in a world without time, where sound collides with color and shadows explode. You see a signpost up ahead -- this is no ordinary telephone answering device... You have reached, "The Twilight Phone".