Dracula friends
Why is no one friends with Dracula?
Because he's a pain in the neck.
Farmer Gossman goes to the vet
Farmer Gossman goes to the vet and says, "My horse is constipated."
The vet says, "Take one of these pills, put it in a long tube, stick the other end in the horse's ass, and blow the pill up there."
Farmer Gossman comes back the next day, and he looks very sick.
The vet says, "What happened?"
Farmer Gossman says, "The horse farted first."
#joke
She Called Him Average
My son's math teacher called him average...
I just think he's mean.
Travel To Heaven
This 85 year old couple, having been married almost 60 years, had died in a car crash. They had been in good health the last ten years mainly due to her interest in health food, and exercise.
When they reached the pearly gates, St. Peter took them to their mansion which was decked out with a beautiful kitchen and master bath suite and Jacuzzi. As they "oohed and aahed" the old man asked Peter how much all this was going to cost.
"It's free," Peter replied, "this is Heaven."
Next they went out back to survey the championship golf course that the home backed up to. They would have golfing privileges everyday and each week the course changed to a new one representing the great golf courses on earth.
The old man asked, "what are the green fees?".
Peter's reply, "This is heaven, you play for free."
Next they went to the club house and saw the lavish buffet lunch with the cuisine's of the world laid out.
"How much to eat?" asked the old man.
"Don't you understand yet? This is heaven, it is free!" Peter replied with some exasperation.
"Well, where are the low fat and low cholesterol tables?" the old man asked timidly.
Peter lectured, "That's the best part...you can eat as much as you like of whatever you like and you never get fat and you never get sick. This is Heaven."
With that the old man went into a fit of anger, throwing down his hat and stomping on it, and shrieking wildly. Peter and his wife both tried to calm him down, asking him what was wrong.
The old man looked at his wife and said, "This is all your fault. If it weren't for your blasted bran muffins, I could have been here ten years ago!"
#joke
"We're having a Japa
"We're having a Japanese-themed dinner party. Wanna kimono?"
A postcard
"And will there be anything else, sir ?" the bellboy asked after setting out an elaborate dinner for two.
"No thank you." the gentleman replied. "That will be all."
As the young man turned to leave, he noticed a beautiful satin negligee on the bed. "Anything for your wife ?" he asked.
"Yeah ! That's a good idea." the fellow said. "Please bring up a postcard."
#joke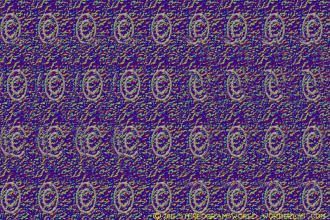 What hides this stereogram?
Stereogram - 3D Image
I checked into a hotel on a bu
I checked into a hotel on a business trip and was a bit lonely so I thought I'd get me one of those girls you see advertised in phone booths when you're calling for a cab. I grabbed a card on my way in. It was an ad for a girl calling herself Erogonique, a lovely girl, bending over in the photo. She had all the right curves in all the right places, beautiful long wavy hair, long graceful legs all the way up. You know the kind. So I'm in my room and figure, what the heck, I'll give her a call.
"Hello?" the woman says.
Wow! she sounded sexy. "Hi, I hear you give a great massage and I'd like you to come to my room and give me one. No, wait, I should be straight with you. I'm in town all alone and what I really want is $ex. I want it hard, I want it hot, and I want it now. I'm talking kinky the whole night long. You name it, we'll do it. Bring implements, toys, everything you've got in your bag of tricks. We'll go hot and heavy all night; Tie me up, wear a strap on, cover me in chocolate syrup and whipped cream, anything you want baby. Now, how does that sound?"
She says, "That sounds fantastic,...... but for an outside line Sir, you need to press 9."
#joke
Jim Gaffigan: Bottled Water
How did we get to the point where were paying for bottled water? That must have been some weird marketing meeting over in France. Some French guys sitting there, like, How dumb do I think the Americans are? I bet you we could sell those idiots water.
God Takes a Holiday
Chuckling, God remarked, "Are you kidding? Two thousand years ago I went there, had an affair with some nice Jewish girl, and they're STILL talking about it!"
Before he forgot a gift for Ch...
Before he forgot a gift for Chuck Norris, Santa Claus was real.
Sue Over The Property
Did you know that heaven and hell are actually right next to each other? They are seperated by a big chain-link fence. Well, one day hell was having a big party and it got a little out of hand. God heard the ruckus and arrived to find his fence completely smashed by the wild partiers. He called the devil over and said "Look, Satan, you have to rebuild this fence." Satan agreed. The next day God noticed that the devil had completely rebuilt the fence...but it was 2 feet further into heaven than before.
"Satan!" beckoned God. "You have to take that fence down and put it back where it belongs!"
"Yeah? What if I don't?" replied the devil.
"I'll sue you if I have to," answered God.
"Sure," laughed Satan. "Where are you going to find a lawyer?"
No ball room
Q. What do tight pants and a cheap motel have in common?
A. No ball room