No one believed Edison
"At first no one believed Edison when he said he'd made an electric bulb. They dismissed it as a filament of his imagination."
Solve Indian Puzzles
An Indian chief had three wives, each of whom was pregnant. The first gave birth to a boy. The chief was so elated he built her a teepee made of deer hide. A few days later, the second gave birth, also to a boy. The chief was very happy. He built her a teepee made of antelope hide. The third wife gave birth a few days later, but the chief kept the details a secret. He built this one a two story teepee, made out of a hippopotamus hide. The chief then challenged the tribe to guess what had occurred.
Many tried, unsuccessfully. Finally, one young brave declared that the third wife had given birth to twin boys.
"Correct," said the chief. "How did you figure it out?"
The warrior answered, "It's elementary. The value of the squaw of the hippopotamus is equal to the sons of the squaws of the other two hides."
#joke
How did the pharaoh get so rich?
How did the pharaoh get so rich?
He was running a huge pyramid scheme...
A few more related pun's:
To be pharaoh, it worked.(isolophobichermit of reddit user)
Pharoah 'nough.(kishenoy reddit user)
Joke found on kneeslappingjokes.blogspot.com , Submitted September 20, 2018 by TacoNumeroJuan
Photo: Bild von Tammy Cuff auf Pixabay
Fashion Help
The patient goes to the dentist and says, "I have yellow teeth, what should I do?"
The dentist replies, "Wear a brown tie."
Rising unemployment rate
Q: What's the worst thing about the rising unemployment rate?
A: It's harder to screw your girlfriend when her husband's always home.

What would you like to hear?
3 buddies die in a car crash, they go to an orientation in Heaven.
They are all asked, "When you are in your casket and friends and family are mourning upon you, what would you like to hear them say about you?"
The first guy says, "I would like to hear them say that I was a great doctor of my time, and a great family man."
The second guy says, "I would like to hear that I was a wonderful husband and school teacher which made a huge difference in our children of tomorrow."
The last guy replies, "I would like to hear them say, 'LOOK! HE'S MOVING!!'"
FLEX NERDLE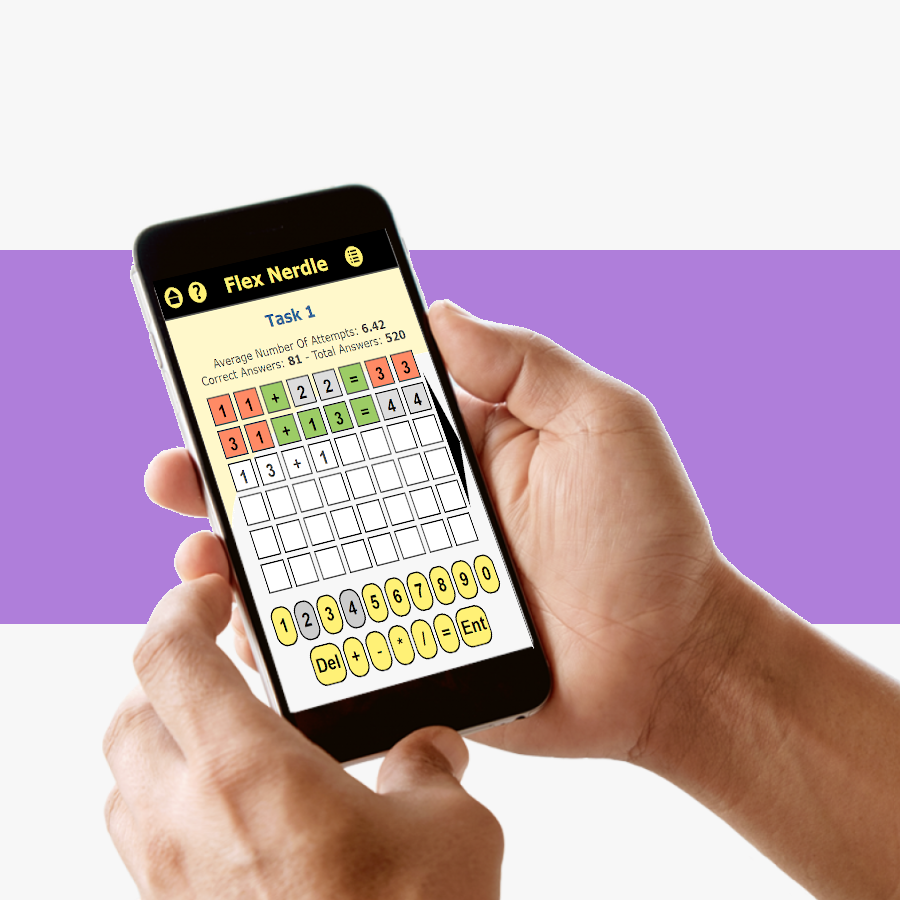 Guess the
NERDLE
in 6 tries. After each guess, the color of the tiles will change to show how close your guess was to the solution.
Funny Q/A about health
Q: I've heard that cardiovascular exercise can prolong life. Is this true?
A: Your heart is only good for so many beats, and that's it. Everything wears out eventually. Speeding up your heart will not make you live longer; that's like saying you can extend the life of your car by driving it faster. Want to live longer? Take a nap.
Q: Should I cut down on meat and eat more fruits and vegetables?
A: You must grasp logistical efficiencies. What does a cow eat? Hay and corn. And what are these? Vegetables. So a steak is nothing more than an efficient mechanism of delivering vegetables to your system. Need grain? Eat chicken. Beef is also a good source of field grass (green leafy vegetable). And a pork chop can give you 100% of your recommended daily allowance of vegetable slop.
Q: Is beer or wine bad for me?
A: Look, it goes to the earlier point about fruits and vegetables. As we all know, scientists divide everything in the world into three categories: animal, mineral, and vegetable. We all know that beer and wine are not animal, and they are not on the periodic table of elements, so that only leaves one thing, right? My advice: Have a burger and a beer and enjoy your liquid vegetables.
Q: How can I calculate my body/fat ratio?
A: Well, if you have a body, and you have body fat, your ratio is one to one. If you have two bodies, your ratio is two to one, etc.
Q: At the gym, a guy asked me to "spot" for him while he did the bench press. What did he mean?
A: "Spotting" for someone means you stand over him while he blows air up your shorts. It's an accepted practice at health clubs; though if you find that it becomes the ONLY reason why you're going in, you probably ought to reevaluate your exercise program.
Q: What are some of the advantages of participating in a regular exercise program?
A: Can't think of a single one, sorry. My philosophy is: No Pain-No Pain.
Q: If I stop smoking, will I live longer?
A: Nope. Smoking is a sign of individual expression and peace of mind. If you stop, you'll probably stress yourself to death in record time.
Q: Aren't fried foods bad for you?
A: You're not listening. Foods are fried these days in vegetable oil. In fact, they're permeated in it. How could getting more vegetables be bad for you?
Q: What's the secret to healthy eating?
A: Thicker gravy.
Q: Will sit-ups help prevent me from getting a little soft around the middle?
A: Definitely not! When you exercise a muscle, it gets bigger. You should only be doing sit-ups if you want a bigger stomach.
I hope this has cleared up any misconceptions you may have had abouttrying to live a longer and healthier life...
Chuck Norris let the dogs out....
Chuck Norris let the dogs out.
Dane Cook: In the Year 3000
In the year 3000, everything will be instant... but the DMV will still take, like, nine f**king seconds.
Blonde and computers
Yesterday I came back to my office from Court. There was a new secretary (a very attractive blonde, of course?) in the office down the hall from me. She flagged me down and asked for help. "My floppy drive won't work, can you help me ?" she asked.
I told her I'd take a look and proceeded over to her machine, where I found shredded up clear plastic Baggie-like stuff hanging out of her 3.5" floppy drive. While I spent the next 20 minutes getting out her disk and digging out the plastic, I noticed two guys, John and Dave, in the hall trying awfully hard to keep straight faces. Suspecting some mischief, I asked her how the plastic got into the drive.
"Oh, you mean the condom!", she said.
"Condom???", I asked.
"Yes, John & Dave over there told me to always put a condom on my disk before inserting it, to prevent catching viruses."
By this point, John & Dave were roaring, and it was all I could do to keep from joining them. The "condom" turned out to be a standard 3.5" plastic sleeve. I delicately explained to her that a practical joke had been played, and she shouldn't do that anymore, when she asked (as serious as one could be):
"Does that mean I don't have to stroke it ten times or blow on it either???"
Touring guide for North
Northerners visiting the South Information for Northerners Visiting the Southern States
If you are from the northern states and planning on visiting or moving to the south, there are a few things you should know that will help you adapt to the difference in life styles:
1. If you run your car into a ditch, don't panic. Four men in a four-wheel-drive pickup truck with a 12-pack of beer and a towchain will be along shortly. Don't try to help them, just stay out of their way. This is what they live for.
2. Don't be surprised to find movie rentals and bait in the same store. Do not buy food at this store.
3. Remember: "Y'all" is singular, "All y'all" is plural, and "All y'alls'" is plural possessive.
4. Get used to hearing "You ain't from around here, are ya?"
5. You may hear a Southerner say "Oughta!" to a dog or child. This is short for "Y'all oughta not do that!" and is the equivalent of saying "No!"
6. Don't be worried about not understanding what people are saying; they can't understand you, either.
7. The first Southern expression to creep into a transplanted Northerner's vocabulary is the adjective "big ol'," as in "big ol' truck " or "big ol' boy." Most Northerners begin their new Southern-influenced dialect this way. All of them are in denial about it.
8. The proper pronunciation you learned in school is no longer proper.
9. Be advised that "He needed killin'" is a valid defense here.
10. If you hear a Southerner exclaim "Hey, y'all, watch this," stay out of the way. These are likely to be the last words he'll ever say.
11. If there is the prediction of the slightest chance of even the smallest accumulation of snow, your presence is required at the local grocery store. It doesn't matter whether you need anything or not. You just have to go there.
12. When you come upon a person driving 15 mph down the middle of the road, remember that most folks here learn to drive on a John Deere, and that this is the proper speed and position for that vehicle.
Dealing With A Lawyer
A new York Divorce Lawyer died and arrived at the pearly gates. Saint Peter asks him "What have you done to merit entrance into Heaven?" The Lawyer thought a moment, then said, "A week ago, I gave a quarter to a homeless person on the street." Saint Peter asked Gabriel to check this out in the record, and after a moment Gabriel affirmed that this was true.
Saint Peter said, "Well , that's fine, but it's not really quite enough to get you into Heaven." The Lawyer said, "Wait Wait! There's more! Three years ago I also gave a homeless person a quarter." Saint Peter nodded to Gabriel, who after a moment nodded back, affirming this, too, had been verified.
Saint Peter then whispered to Gabriel, "Well, what do you suggest we do with this fellow?"
Gabriel gave the Lawyer a sidelong glance, then said to Saint Peter,
"Let's give him back his 50 cents and tell him to go to Hell."
Join us on WhatsApp