The Very Funny John Pinette
Corpse up for adoption
"A necromancer trainee put a corpse up for adoption. He just couldn't raise the dead right now."
Marriage Advice
When a woman in my office became engaged, a colleague offered her some advice. "The first seven years are the hardest," she said.
"How long have you been married?" I asked.
"Seven years," she replied.
Stolen glasses
To the person who stole my glasses
I will find you, I have contacts
Photo by Mark Solarski on Unsplash
Types of Bears
A married couple was vacationing in Yosemite Park in the United States. The wife expressed her concern about camping because of bears and said she would feel more comfortable in a motel. The husband said he would like to camp outside in the woods. To calm her concerns, he suggested they talk to the park ranger to see what the likelihood of a bear encounter would be.
The ranger told them, "Well, we havewn't seen any grizzlies in this area so far this year, or black bears, for that matter."
The wife shrieked, "There are TWO types of bears out here? How can you tell the difference? Which one is more dangerous?"
The ranger replied, "Well, that's easy -- see, if the bear chases you up a tree and it comes up after you, it's a BLACK bear. If it SHAKES the tree until you fall out, it's a grizzly."
The motel room was quite nice.
Joke found on crazymady.com, posted on August 2010
#joke
A couples happy married life a
A couples happy married life almost went on the rocks because of the presence in the household of old Aunt Emma.
For seventeen long years she lived with them, always crotchety, always demanding.
Finally the old girl passed away.
On the way back from the cemetery, the husband confessed to his wife, "Darling, if I didn't love you so much, I don't think I would have put up with having your Aunt Emma in the house all those years."
His wife looked at him aghast... "My Aunt Emma?" she cried, "I thought she was your Aunt Emma!"
#joke
FLEX NERDLE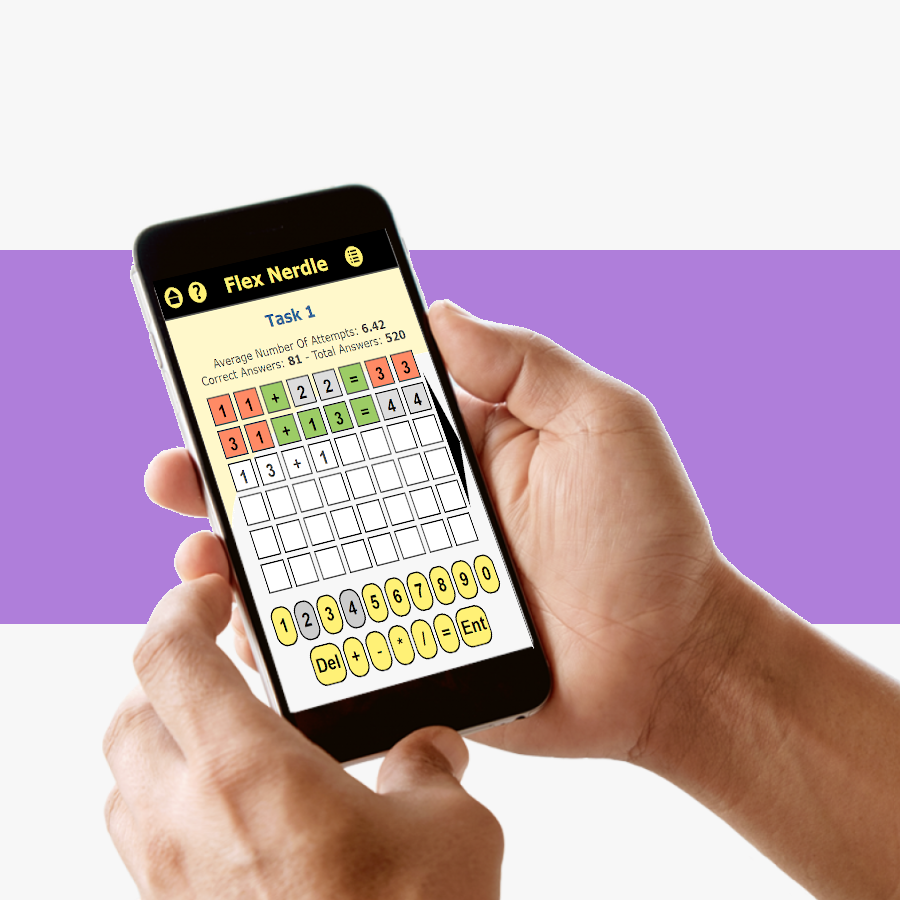 Guess the
NERDLE
in 6 tries. After each guess, the color of the tiles will change to show how close your guess was to the solution.
Confuse Traffic Signs
A cop pulls over a carload of nuns.
Cop: "Sister, this is a 65 MPH highway -- why are you going so slow?"
Sister: "Sir, I saw a lot of signs that said 22, not 65."
Cop: "Oh sister, that's not the speed limit, that's the name of the highway you're on!
Sister: Oh! Silly me! Thanks for letting me know. I'll be more careful.
At this point the cop looks in the backseat where the other nuns are shaking and trembling.
Cop: Excuse me, Sister, what's wrong with your friends back there? They're shaking something terrible.
Sister: Oh, we just got off of highway 119.
#joke
1. If you're too open minded,
1. If you're too open minded, your brains will fall out.
2. Age is a very high price to pay for maturity.
3. Going to a mosque doesn't make you a Muslim any more than going to agarage makes you a mechanic.
4. Artificial intelligence is no match for natural stupidity.
5. If you must choose between two evils, pick the one you've nevertried before.
6. My idea of housework is to sweep the room with a glance.
7. Not one shred of evidence supports the notion that life is serious.
8. It is easier to get forgiveness than permission.
9. For every action, there is an equal and opposite governmentprogram.
10. If you look like your passport picture, you probably need thetrip.
11. Bills travel faster through the mail than checks.
12. A conscience is what hurts when all your other parts feel so good.
13. Eat well, stay fit, die anyway.
14. Men are from earth. Women are from earth. Deal with it.
15. No husband has ever been shot while doing the dishes.
16. A balanced diet is a cookie in each hand.
17. Middle age is when broadness of the mind and narrowness of thewaist change places.
18. Opportunities always look bigger going than coming.
19. Junk is something you've kept for years and throw away three weeksbefore you need it.
20. There is always one more imbecile than you counted on.
21. Experience is a wonderful thing. It enables you to recognize amistake when you make it.
22. By the time you can make ends meet, they move the ends.
23. Thou shalt not weigh more than thy refrigerator.
24. Someone who thinks logically provides a nice contrast to the realworld.
25. Blessed are they who can laugh at themselves for they shall nevercease to be amused.
#joke
What is sex?
An 8-year-old girl went to her dad, who was working in the yard. She asked him, "Daddy, what is sex?" The father was surprised that she would ask such a question, but decides that if she is old enough to ask the question, then she is old enough to get a straight answer. He proceeded to tell her all about the "birds and the bees." When he finished explaining, the little girl was looking at him with her mouth hanging open. The father asked her, "Why did you ask this question?" The little girl replied, "Mom told me to tell you that dinner would be ready in just a couple of secs."
#joke
Growing penis
When the man first noticed that his penis was growing longer, he was delighted.
But several weeks and several inches later, he became concerned and went to see a urologist.
While his wife waited outside, the physician examined him and explained that, thought rare his condition could be corrected by minor surgery.
The patient's wife anxiously rushed up to the doctor after the examination and was told of the diagnosis and the need for surgery.
"How long will he be on crutches?" she asked.
"Crutches???" the doctor asked.
"Well, yes," the woman said "You are going to lengthen his legs, aren't you?"
John Caparulo: Airport Security Inspection
I had my dog in one of those kennel carrier things, you know those boxes... They made me take the dog out of the carrier, so they could inspect it for explosives. Who bombs a f**king puppy? Really, who does that? Bin Laden would be like, Youre a dick, dude. I cant believe you -- thats too far.
A dietitian was once addressin...
A dietitian was once addressing a large audience in Chicago:
"The material we put into our stomachs is enough to have killed most of us sitting here, years ago. Red meat is awful. Soft drinks erode your stomach lining. Chinese food is loaded with MSG. Vegetables can be disastrous, and none of us realizes the long-term harm caused by the germs in our drinking water.
"But there is one thing that is the most dangerous of all and we all have eaten or will eat it. Can anyone here tell me what food it is that causes the most grief and suffering for years after eating it?"
A 75-year-old man in the front row stood up and said, "Wedding cake."
#joke
Last requests
Mary Clancy goes up to Father McGuire after his Sunday morning service, and she's in tears. He says, "So what's bothering you, Mary my dear?"
She says, "Oh, Father, I've got terrible news. My husband passed away last night."
The priest says, "Oh, Mary, that's terrible. Tell me, Mary, did he have any last requests?"
She says, "That he did, Father."
The priest says, "What did he ask, Mary? "
She says, "He said, 'Please Mary, put down that damn gun.' "
#joke
Knock Knock Collection 097
Knock Knock
Who's there?
Isaiah!
Isaiah who?
Isaiah nothing till you open this door!
Knock Knock
Who's there?
Istvan!
Istvan who?
Istvan to be alone!
Knock Knock
Who's there?
Italy!
Italy who?
Italy be a big job!
Knock Knock
Who's there?
Ivan!
Ivan who?
Ivan enormous snake in my pocket!
Knock Knock
Who's there?
Ivana!
Ivana who?
Ivana be rich!
#joke
Join us on WhatsApp