"Bank robbery is a sa
"Bank robbery is a safe job."
People Are Stupid
George W. Bush and his veep running mate, Dick Cheney were talking, when George W. said, "I hate all the dumb George W. jokes people tell about me."
Wise Old Cheney, feeling sorry for his old boss kid, said sage-like, "Oh, they are only jokes. There are a lot of stupid people out there. Here, I'll prove it to you."
Now Cheney, to patronize George W, took him outside and hailed a taxi driver.
"Please take me to 29 Nickel Street to see if I'm home," said Cheney.
The cab driver without saying a word drove them to Nickel Street, and when they finally got out, Cheney looked at George W. and said, "See! That guy was really stupid."
"No kidding," replied George W. "There was a pay phone just around the corner. You could have called instead."
#joke
Diet Plans
I've decided I'll never get down to my original weight and I'm okay with that...
After all, 6 lbs 3 oz is just not realistic.
Funny Rules
Rules
1. Never give yourself a haircut after three margaritas.
2. You need only two tools. WD-40 and duct tape. If it doesn't move and it should, use WD-40. If it moves and shouldn't, use the tape.
3. The five most essential words for a healthy, vital relationship: "I apologize" and "You are right."
4. Everyone seems normal until you get to know them.
5. When you make a mistake, make amends immediately. It's easier to eat crow while it's still warm.
6. The only really good advice that your mother ever gave you was, "Go! You might meet somebody!"
7. If he/she says that you are too good for him/her - believe them.
8. Learn to pick your battles; ask yourself, "Will this matter one year from now? How about one month? One week? One day?"
9. Never pass up an opportunity to pee.
10. If you woke up breathing, congratulations! You have another chance!
11. Living well really is the best revenge. Being miserable because of a bad or former relationship just might mean that the other person was right about you.
12. Work is good, but it's not that important.
13. And finally... Be really nice to your friends and family. You never know when you are going to need them to empty your bedpan.
#joke
A Memory To Remember!
So this reporter checks in at some old hotel smack in middle of nowhere. Coming into the lobby, he is confronted with the strange sight of an old Indian, whittling stick, long black hair, reddish skin, sitting on one of the chairs as if he intends never to get up.
"That's Old Chief Forget-Me-Not," whispers the man behind the desk reverently, "he is allowed to stay here for free because he let me build my hotel on his reservation."
"Why the weird name?" whispers the reporter.
"Old Chief NEVER forgets anything that happened to him since he was two. Now he is 102. Fantastic memory."
Once the reporter has checked in, he decides to check out old Forget-Me-Not.
"Hey Chief!" he calls, "What'd you have for breakfast on the morning of your 21st birthday?"
"Eggs," replies the Chief without even looking up.
The reporter is so amazed, he jumps in his car and drives at least two hours over to where his other reporter friend is staying. Once telling the story over, both reporters jump in the car and drive right back two hours to the hotel, smelling a big scoop.
On the way, the second reporter tells the first: "Why don't you address the Chief more respectfully, so he'll demonstrate to us more?"
Following his friend's advice, the first reporter greets the Chief with a resounding "HOW!!"
"Scrambled," replies the Chief.
#joke
FLEX NERDLE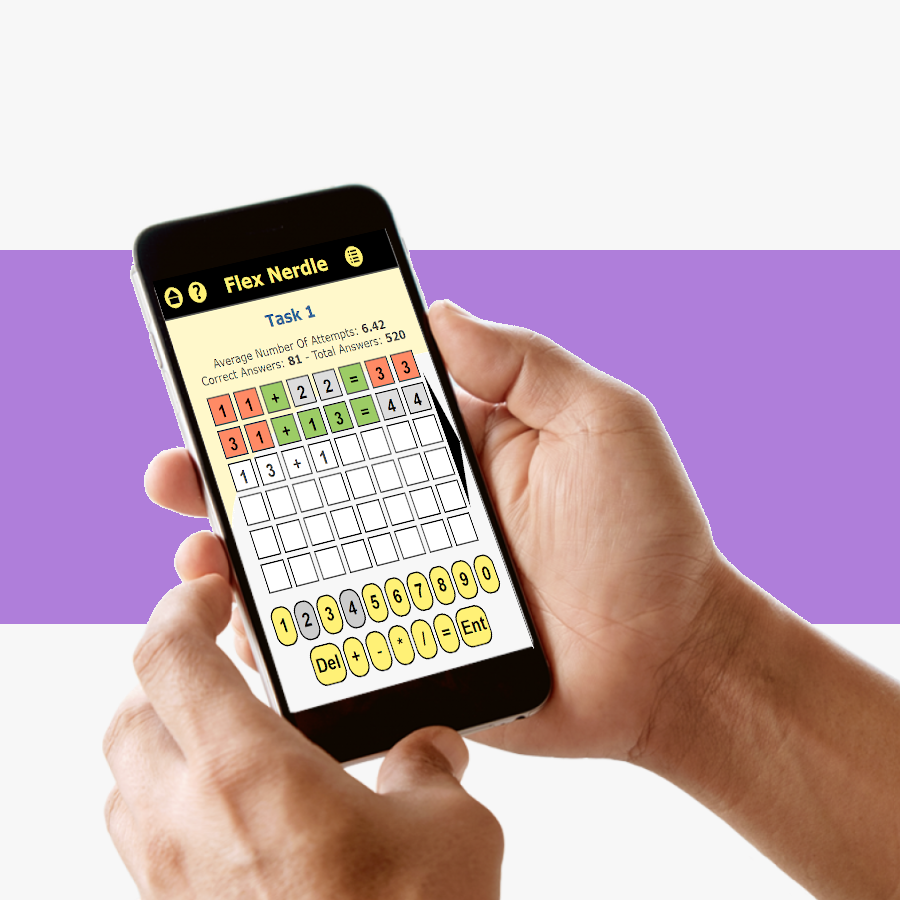 Guess the
NERDLE
in 6 tries. After each guess, the color of the tiles will change to show how close your guess was to the solution.
Even when the man is listening what wife liked for her birthday
A man asked his wife what she'd like for her birthday. "I'd love to be six again," she replied. On the morning of her birthday, he got her up bright and early and off they went to a local theme park. What a day! He put her on every ride in the park: the Death Slide, the Screaming Loop, the Wall of Fear, everything there was! Wow!
Five hours later she staggered out of the theme park, her head reeling and her stomach upside down. Right to a McDonald's they went, where her husband ordered her a Happy Meal with extra fries and a refreshing chocolate shake. Then it was off to a movie, the latest Star Wars epic, a hot dog, popcorn, soda, and M&Ms. What a fabulous adventure!
Finally she wobbled home with her husband and collapsed into bed. He leaned over and lovingly asked, "Well, dear, what was it like being six again?"
One eye opened. "You idiot, I meant my dress size."
The moral of this story: Even when the man is listening, he's still gonna get it wrong.
#joke
NASA Mars Mission
NASA was interviewing professionals they were planning on sending to Mars. The touchy part was that only one guy could go and it would be a one way trip, the guy would never return to Earth.
The interviewer asked the first applicant, an engineer, how much he wanted to be paid for going.
"One million dollars," the engineer answered. "And I want to donate it all to my alma mater -- Rice University."
The next applicant was a doctor, and the interviewer asked him the same question.
"Two millions dollars," the doctor said. "I want to give a million to my family and leave the other million for the advancement of medical research."
The last applicant was a lawyer. When asked how much money he wanted, he whispered in the interviewer's ear, "Three million dollars."
"Why so much more than the others?" the interviewer asked.
The lawyer replied, "You give me three million, I'll give you one million, I'll keep a million, and we'll send the engineer."
10 Things You Never Hear in Church
1. Hey! It's my turn to sit in the front pew!
2. I was so enthralled, I never noticed your sermon went 25 minutes over time.
3. Personally I find witnessing much more enjoyable than golf.
4. I've decided to give our church the $500 a month I used to send to TV evangelists.
5. I volunteer to be the permanent teacher for the Junior High Sunday School class.6. Forget the denominational minimum salary. Let's pay our pastor so he can live like we do.
7. I love it when we sing hymns I've never heard before!
8. Since we're all here, let's start the service early.
9. Pastor, we'd like to send you to this Bible seminar in the Bahamas.
10. Nothing inspires me and strengthens my commitment like our annual stewardship campaign!
#joke
Stop Credit Card Fraud
The following is supposedly a true story. To be included, besides being true, the story is most likely strange, weird, surprising, or funny.
Many folks have written with perfectly plausible explanations about why merchants take my phone number on a credit card charge. What these fail to address, however, is that if I'm perpetrating a fraud in the use of this credit card, I'm not about to give out a correct phone number. They make no effort to validate the phone number before I leave, so what they're doing is collecting the phone numbers of a bunch of honest people.
Now then... Why are they collecting the phone numbers of a bunch of honest people?
I once asked why you are asked for your phone number when using your charge cards. The clerk explained that theives have been caught because they stupidly put down THEIR home phone number, not the phone number of the person who "owned" the card.
#joke
Redneck quickies 2
You might be a redneck if...
Your home has more miles on it than your car.
Your Christmas tree is still up in February.
You've ever been arrested for loitering.
You think that potted meat on a saltine is an hors d'ouvre.
There is a stuffed possum anywhere in your house.
You hammer bottle caps into the frame of your front door to make it look nice.
You've ever shot anyone for looking at you.
You own a homemade fur coat.
Your wife can climb a tree faster than your cat.
Your momma has "ammo" on her Christmas list.
Join us on WhatsApp