"Becoming thirsty at
"Becoming thirsty at exercise class, Reverend Spooner drank chai tea during tai chi."
The Dog And Neutron
A three-legged dog walks into a saloon in the Old West. He sidles up to the bar and announces: "I'm looking for the man who shot my paw."
A neutron goes into a bar and asks the bartender, "How much for a beer?" The bartender replies, "For you, no charge."
You Remind Me of the Sea
Girl: "You remind me of the sea."
Boy: "Why? Because I'm so wild and romantic?"
Girl: "No, because you make me sick."
A baby polar bear goes up to h
A baby polar bear goes up to his dad and asks, "Dad, am I pure polar bear?"
The dad replies, "Sure you are son. I'm all polar bear, my parents are all polar bear, your mom is all polar bear, and her parents are all polar bear."
Still unsure the baby polar bear goes to his mom and asks, "Mom, am I pure polar bear?"
She answers, "Of course you are honey. I'm all polar bear, your father is all polar bear, my parents are all polar bear, and his parents are all polar bear."
Still not convinced the baby polar bear goes to his grandparents and asks, "Grandmom...Grandpop...am I all polar bear?"
His grandmother answers, "Of course you are sweetie. We're all polar bear, your mother is all polar bear, your father is all polar bear, and his parents are all polar bear. Why do you ask sweetie?"
The baby polar bears replies, "Because I'm f***** freezing!"
#joke
You gotta have faith
A couple of nuns who were nursing sisters had gone out to the country to minister to an outpatient. On the way back they were a few miles from home when they ran out of gas. They were standing beside their car on the shoulder when a truck approached.
Seeing ladies of the cloth in distress, the driver stopped to offer his help. The nuns explained they needed some gas. The driver of the truck said he would gladly drain some from his tank but he didnt have a bucket or can.
One of the nuns dug out a clean bedpan and asked the driver if he could use it. He said yes and proceeded to drain a couple of quarts of gas into the pan. He waved goodbye to the nuns and left.The nuns were carefully pouring the precious fluid into their gas tank when the highway patrol came by.
The trooper stopped and watched for a minute, then he said: "Sisters, I dont think it will work, but you sure have faith!"
#joke
He has all the virtues I dislike and none...
"He has all the virtues I dislike and none of the vices I admire." -- Winston Churchill
"I have never killed a man, but I have read many obituaries with great pleasure" -- Clarence Darrow
"He has never been known to use a word that might send a reader to the dictionary." -- William Faulkner (about Ernest Hemingway)
"I've had a perfectly wonderful evening. But this wasn't it." -- Groucho Marx
"I didn't attend the funeral, but I sent a nice letter saying I approved of it." -- Mark Twain
"He has no enemies, but is intensely disliked by his friends." -- Oscar Wilde
"I am enclosing two tickets to the first night of my new play, bring a friend. If you have one." -- George Bernard Shaw to Winston Churchill followed by Churchill's response: "Cannot possibly attend first night, will attend second, if there is one."
"I feel so miserable without you; it's almost like having you here." -- Stephen Bishop
"He is a self-made man and worships his creator." -- John Bright
"I've just learned about his illness. Let's hope it's nothing trivial." -- Irvin S Cobb
"He is not only dull himself; he is the cause of dullness in others." -- Samuel Johnson
"He is simply a shiver looking for a spine to run up." -- Paul Keating
"He had delusions of adequacy." -- Walter Kerr
"Why do you sit there looking like an envelope without any address on it?" -- Mark Twain
"His mother should have thrown him away and kept the stork." -- Mae West
"Some cause happiness wherever they go; others, whenever they go." -- Oscar Wilde
#joke
FLEX WORDLE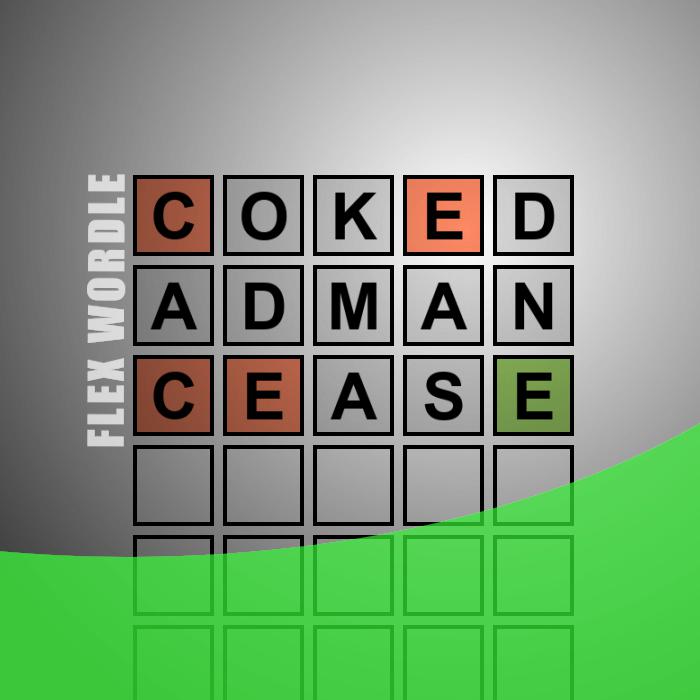 Guess the
WORDLE
in 3 tries. After each guess, the color of the tiles will change to show how close your guess was to the solution.
Unheavenly blessed
Three nuns were talking. The first nun said, "I was cleaning the Father's room the other day and do you know what I found? A bunch of pornographic magazines!"
"What did you do?" the other nuns asked.
"Well, of course I threw them in the trash."
The second nun said, " Well, I can top that, I was in Father's room putting away the laundry and I found a bunch of condoms!"
"Oh my!" gasped the other nuns. "What did you do?" they asked.
"I poked holes in all of them," she replied.
The third nun said, "Oh shit!"
Submitted by Curtis
Edited by Yisman
#joke
Funny Humor About The Irish
This is a true story of the late Irish author Brendan Behan who one night collapsed in a diabetic coma in a Dublin street. It was at a time when he was at the height of his drunken notoriety and passes-by naturally thought he was dead drunk. They took him to the nearby surgery of one of Dublin's most fashionable and respected doctors. The doctor decided to take a cardiograph and, somewhat nervous of his patient, thought to humor him. He explained the workings of the cardiograph needle as it registered the faint heartbeats of the very sick and semiconscious Brendan.
"That needle there is writing down your pulses, Mr. Behan, and I suppose, in its own way, it is probably the most important thing you have ever written."
To which Behan replied: "Aye, and it's straight from me heart, too."

Three old ladies met on the street on a very stormy day. The wind was so strong and loud that they had difficulty in hearing each other.
"It's windy," said one.
"No, it's Thursday," said the next.
"So am I," said the third. "Let's go and have a drink!"


Nick Swardson: Down side of Magical Friends
One of my best friends is a professional magician. The only downside to having a magical friend is he always invites us on double dates, and thats the worst because Im a nice guy, but hes magic. Theres no way I can compete with that. He shows up, hes so smooth. Girls love him. Hes like, Hows it going? You look so beautiful tonight. Your hair -- is that a coin? Now, its a rose. Now, its money. And its like, I show up -- what am I gonna do? Im like, Hi, I brought you this rose. Now, its broken.
#joke
Pipe Organ
A local church built a new sanctuary. They moved their very
fine old pipe organ from to the new sanctuary. It was an
intricate task that was completed successfully.
The local news heralded . . . "St. Paul Completes Organ
Transplant."
Join us on WhatsApp