A woman goes to the Doctor, wo
A woman goes to the Doctor, worried about her husband's temper.
The doctor asks, "So what seems to be the problem?"
The woman says, "Doctor, I don't know what to do. Every day my husband seems to lose his temper for no reason at all. It's starting to scare me."
The Doctor tells her, "I think I have just the cure for that. When it seems your husband is getting angry, just take a glass of water and start swishing it in your mouth. Just swish, and swish, but don't swallow it until he leaves the room or decides to go to bed."
Two weeks later, the woman returns, looking fresh and reborn. The woman says, "Doctor, that was a brilliant idea! Every time my husband started to lose it, I swished with water. I swished and swished, and he calmed right down! How does a glass of water do that?!"
The Doctor informs her, "The water itself does nothing. It's having to keep your mouth shut that does the trick."
"Name of the Powerbal
"Name of the Powerball lottery for dogs? From Wags To Riches!"
A Collection Of Insults
A brief synopsis... When you're at a loss for words but want to tell someone that he or she is stupid, remember some these quips from our collection here at Aha! Jokes.
---
Brain like a hard drive with no read/write head.
Brain permanently in power saving / 8-bit mode.
Brain transplant donor.
Bright as a Zippo lighter without a flint.
Bright as Alaska in December.
Bright as an acetylene torch -- without an oxygen supply.
Brings binoculars to submarine races.
Broadcasts static.
Bubbles/leaks in her think tank.
Built a special showcase for his herd of pet rocks.
Busier than a one-armed paper hanger.
Caboose seems to be pulling the engine.
Cackles a lot, but I ain't seen no eggs yet.
Calling her stupid would be an insult to stupid people.
Calling him a pea brain would be an undeserved compliment.
Q: What do you call the sp
Q: What do you call the space between Kim Kardashian's breasts and butt cheeks?
A: Silicon Valley.
Illuminating Consequence
A six-year-old boy called his mother from his friend Charlie's house and confessed he had broken a lamp when he threw a football in their living room.
"But, Mom," he said, brightening, "you don't have to worry about buying another one. Charlie's mother said it was irreplaceable."

#joke
Jim was annoyed when his blond
Jim was annoyed when his blonde wife told him that a car had backed intoher, damaging a fender, and that she hadn't gotten the license number."What kind of car was he driving?" he asked.
"I don't know," she said. "I never can tell one car from another."
At that, Jim decided the time had come for a learning course, and forthe next few days, whenever they were driving, he made her name each carthey passed until he was satisfied that she could recognize every make.
It worked. About a week later she bounded in with a pleased expressionon her face. "Darling," she said. "I hit a Buick!"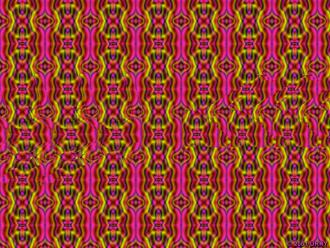 What is hidden in 3D image?
Stereogram - 3D Image
Whisper...
A mother took her little boy to church. While in church the little boy said, "Mommy, I have to pee."
The mother said to the little boy, "It's not appropriate to say the word 'pee' in church. From now on when you have to 'pee' just tell me that you have to whisper'."
The following Sunday, the little boy went to church with his Father and during the service said to his father, "Daddy, I have to whisper."
The Father looked at him and said, "Okay, why don't you whisper in my ear."
#joke
A young boy had just gotten hi...
A young boy had just gotten his driving permit. He asked his father, who was a minister, if they could discuss the use of the car. His father took him to his study & said to him, "I'll make a deal with you. You bring your grades up, study your bible a little & get your hair cut, & we'll talk about it."
After about a month, the boy came back & again asked his father if they could discuss use of the car. They again went to the father's study where his father said, "Son, I've been real proud of you. You have brought your grades up, you've studied your bible diligently, but you didn't get your hair cut!" The young man waited a moment & replied, "You know Dad, I've been thinking about that. You know, Samson had long hair, Moses had long hair, Noah had long hair, & even Jesus had long hair ..." To which his father replied, "Yes, & they WALKED every where they went too!"
#joke
A little girl asked her father...
A little girl asked her father, "Daddy? Do all Fairy Tales begin with Once Upon A Time?"
He replied, "No, there is a whole series of Fairy Tales that begin with 'If Elected I promise...'"
Tom Shillue: Pose for a Painting
When I meet a girl, I ask her to pose nude for a painting Im doing because thats a very good way to get her to sleep with me.
Ed Helms: Watching the New York City Marathon
I went and watched the New York City Marathon. It goes right by my apartment in Brooklyn, and I went with a group of friends. And all my friends are cheering for the runners; theyre like, Whoo! Good job! Way to go! Keep it up, youre lookin good! Great job! I was like, You dont have to do that! Thats unnecessary! You know what? Ive got a bike, you can take it. Better yet, come inside -- Ive got air conditioning; my roommate made some guacamole, its awesome; we rented Meatballs.
#joke
I Am Going To Shop
"Cash, check or charge?" I asked after folding items the woman wished to purchase. As she fumbled for her wallet I notice a remote control for a television set in her purse.
"Do you always carry your TV remote?" I asked.
"No," she replied. "But my husband refused to come shopping with me, so I figured this was the most evil thing I could do to him."
#joke