I bought a driverless car, but
I bought a driverless car, but it drove itself off a cliff. What a lemming.
When You Know Your Old
You know your old when you look at Santa Claus and think...
"Gosh, he looks so young!"
A mother took her little boy t
A mother took her little boy to church. While in church the little boy said, "Mommy, I have to pee."
The mother said to the little boy, "It's not appropriate to say the word 'pee' in church. So, from now on whenever you have to 'pee' just tell me that you have to 'whisper'."
The following Sunday, the little boy went to church with his father and during the service said to his father, "Daddy, I have to whisper."
The father looked at him and said, "Okay, just whisper in my ear."
#joke
This is fun.....
I cdnuolt blveiee taht I cluod aulaclty uesdnatnrd waht I was rdanieg. The phaonmneal pweor of the hmuan mnid Aoccdrnig to rscheearch at Cmabrigde Uinervtisy, it deosn't mttaer in waht oredr the ltteers in a wrod are, the olny iprmoatnt tihng is taht the first and last ltteer be in the rghit pclae. The rset can be a taotl mses and you can still raed it wouthit a porbelm. This is bcuseae the huamn mnid deos not raed ervey lteter by istlef, but the wrod as a wlohe. Amzanig huh?
#joke
The new minister's wife had a ...
The new minister's wife had a baby. The minister appealed to the congregation for a salary increase to cover the addition to the family.The congregation agreed that it was only fair, and approved it.
When the next child arrived, the minister appealed again and the congregation approved again.
Several years and five children later, the congregation was a bit upset over the increasing expense. This turned into a rather loud meeting one night with the minister. Finally, the minister stood and shouted out,"Having children is an act of God!!"
An older man in the back stood and shouted back, "Rain and snow are acts of God, too, and we wear rubbers for them."
#joke
Chris Rock: Natural Causes
When you die at 72, no matter what you die of, its natural causes. Even if you get hit by a truck, its natural causes. Cause if you was younger, youd got out of the way.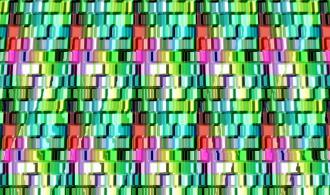 What is hidden in 3D image?
Stereogram - 3D Image
Bag
Saddam sent his son shopping to get some food.
His son came back with the food on his head.
So Saddam says "Why have you got the shopping on your head?"
The son replies, "Because there is no Baghdad!"
Submitted by Curtis
Edited by Calamjo
End of the earth
BOY : I would go to the end of the world for you!
GIRL : Yes, but would you stay there?
Submitted by sai1ram
Edited by Curtis