Give Up Reading
Why do they call it the novel coronavirus?
It's a long story…

There were two elderly people
There were two elderly people living in Trailer Estates, a Florida mobile home park. He was a widower and she a widow. They had known one another for a number of years.
One evening there was a community supper in the big activity center. The two were at the same table, across from one another. As the meal went on, he made a few admiring glances at her and finally gathered his courage to ask her, "Will you marry me?"
After about six seconds of 'careful consideration', she answered. "Yes. Yes, I will." The meal ended and, with a few more pleasant exchanges, they went to their respective places.
Next morning, he was troubled. "Did she say 'yes' or did she say 'no'?" He couldn't remember. Try as he would, he just could not recall. Not even a faint memory. With trepidation, he went to the telephone and called her. First, he explained that he didn't remember as well as he used to. Then he reviewed the lovely evening past. As he gained a little more courage, he inquired, "When I asked if you would marry me, did you say 'Yes' or did you say 'No'?"
He was delighted to hear her say, "Why, I said, 'Yes, yes I will' and I meant it with all my heart." Then she continued, "I am so glad that you called, because I couldn't remember who had asked me."
#joke
Dead or Alive...
GENUINE COURT TRANSCRIPT...
Q: Doctor, before you performed the autopsy, did you check for a pulse?
A: No.
Q: Did you check for blood pressure?
A: No.
Q: Did you check for breathing?
A: No.
Q: So, then it is possible that the patient was alive when you began the autopsy?
A: No.
Q: How can you be so sure, Doctor?
A: Because his brain was sitting on my desk in a jar.
Q: But could the patient have still been alive nevertheless?
A: Yes, it is possible that he could have been alive and practicing law somewhere.
Two men were sitting at a bar
Two men were sitting at a bar at the top of a skyscraper. Both were bending their elbows at a steady rate. The first man said, "You know, there's such an updraft on the outside of this building, that if you jump off, you'll fall for a bit, but the updraft will catch you, and bring you right back up to this balcony.
The second guy said, "I don't believe it, you'll have to prove this to me."
So the first guy goes over the balcony and jumps off. He falls and falls and falls, and then he slows in mid drop, and begins rising back up. Finally, he lightly steps back onto the balcony. "See, I told you," he says.
The second guy says, "I've got to try that." So he jumps off the balcony, and falls and falls and falls and falls. Finally, splat on the ground.
The first guy returns to the bar and orders another drink.
As he serves the drink, the bartender says, "You're a mean drunk, Superman."
#joke
Final Exam
A college teacher reminds her class of tomorrow's final exam. 'Now class, I won't tolerate any excuses for you not being here tomorrow. I might consider a nuclear attack or a serious personal injury, illness, or a death in your immediate family, but that's it, no other excuses whatsoever!' 
A smart-ass student in the back of the room raised his hand and asked, 'What would you say if tomorrow I said I was suffering from complete and utter sexual exhaustion?'
The entire class is reduced to laughter and snickering. When silence was restored, the teacher smiled knowingly at the student, shook her head and sweetly said, 'Well, I guess you'd have to write the exam with your other hand.'
#joke
Greg Giraldo: On Catholicism
We have a whole religion based on a woman who really stuck to her story.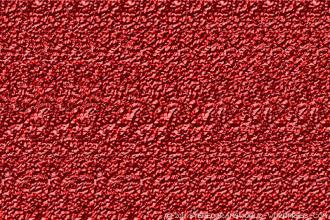 What hides this stereogram?
Stereogram - 3D Image
Black Eyes
A man walked into work on Monday with two black eyes. His boss asked what happened.
The man said, "I was sitting behind a big woman at church. When we stood up to sing hymns, I noticed that her dress was caught in her crack, so I pulled it out. She turned around and punched me square in the eye."
"Where did you get the other shiner?" the boss asked.
"Well," the man said, "I figured she didn't want it out, so I pushed it back in."
Hymns By Word Association
A minister decided to do something a little different one Sunday morning.
He said, "Today, in church, I am going to say a single word and you are going to help me preach. Whatever single word I say, I want you to sing whatever hymn comes to your mind."
The pastor shouted out, "Cross!" Immediately the congregation started singing, in unison, "The Old Rugged Cross."
The pastor hollered out, "Grace!" The congregation began to sing "Amazing Grace, how sweet the sound..."
The pastor said, "Power." The congregation sang "There Is Power in the Blood." The Pastor said, "Sex." The congregation fell in total silence. Everyone was in shock.
They all nervously began to look around at each other, afraid to say anything.
Then all of a sudden, way from in the back of the church, a little old 87-year-old grandmother stood up and began to sing "Precious Memories."
#joke