A little girl was asked what s
A little girl was asked what she wanted most for her birthday and she declared: "A baby brother."
"Daddy and I would like to give you a baby brother," said her mom, "but there isn't time before your birthday."
"Why don't you do like they do down at Daddy's factory when they want something in a hurry? Put more men on the job."
#joke
Thief In the Night
Someone broke into my garage last night and took a bunch of stuff, including my limbo stick!
Seriously, how low can you go?
Cute little vase...
A guy goes to a girl's house for the first time, and she shows him into the living room. She excuses herself to go to the kitchen to get them some snacks and drinks. As he's standing there alone, he notices a cute little vase on the mantle.
He picks it up, and as he's looking at it, she walks back in. He says, "What's this?"
She says, "Oh, my father's ashes are in there."
He turns beet red in horror and goes, "Geez, oh . . . I . . ."
She says, "Yeah, he's too lazy to go to the kitchen to get an ashtray."
#joke
The old man in his mid-eightie
The old man in his mid-eighties struggles to get up from the couch then starts putting on his coat.
His wife, seeing the unexpected behavior, asks, "Where are you going?"
He replies, "I'm going to the doctor."
She says, "Why, are you sick?"
He says, "Nope, I'm going to get me some of that Viagra stuff."
Immediately the wife starts working and positioning herself to get out of her rocker and begins to put on her coat.
He says, "Where the hell are you going"?
She answers, "I'm going to the doctor, too."
He says, "Why, what do you need?"
She says, "If you're going to start using that rusty old thing, I'm getting a tetanus shot."
A Rabbi, a Hindu and a Lawyer
A rabbi, a Hindu and a lawyer were driving late at night in the country when their car broke down. They set out to find help and came to a farmhouse. When they knocked at the door, the farmer explained that he had only two beds, and one of the three had to sleep in the barn with the animals. The three quickly agreed.
The rabbi said he would sleep in the barn and let the other two have the beds. Ten minutes after the rabbi left, there was a knock on the bedroom door. The rabbi entered exclaiming, "I can't sleep in the barn; there is a pig in there. It's against my religion to sleep in the same room with a pig!"
The Hindu said HE would sleep in the barn, as he had no religious problem with pigs. However, about five minutes later, the Hindu burst through the bedroom door saying, "There's a COW in the barn! I can't sleep in the same room as a cow! It's against my religion!" The lawyer, anxious to get to sleep, said he'd go to the barn, as he had no problem sleeping with animals.
In two minutes, the bedroom door burst open and the pig and the cow entered...
Gone Camping
Four friends spend weeks planning the perfect lake camping and riding trip.
Two days before the group is to leave Rob's wife puts her foot down and tells him he isn't going.
Rob's friends are very upset that he can't go, but what can they do.
Two days later the three get to the camping site only to find Rob sitting there with a tent set up, firewood gathered, and supper cooking on the fire.
"Dang man, how long you been here and how did you talk your wife into letting you go?"
"Well, I've been here since yesterday. Yesterday evening I was sitting in my chair and my wife came up behind me and put her hands over my eyes and said 'guess who'?"
I pulled her hands off and she was wearing a brand new see through nightie. She took my hand and took me to our bedroom. The room had two dozen candles and rose pedals all over. She had on the bed, handcuffs and ropes! She told me to tie and cuff her to the bed and I did. And then she said, "now, you can do what ever you want."
So here I am.
#joke
FLEX WORDLE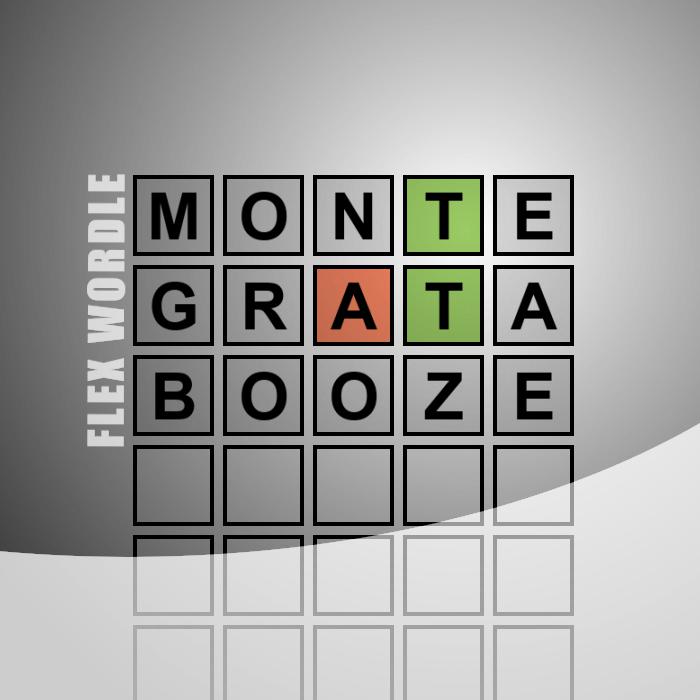 Guess the
WORDLE
in 3 tries. After each guess, the color of the tiles will change to show how close your guess was to the solution.
Complete coverage
Two men are in a doctor's office.
Each of them are to get a vasectomy...the nurse comes into the room and tells both men, "Strip and put on these gowns before going in to see the doctor to have your procedures done."
A few minutes later she returns and reaches into one man's gown and proceeds to fondle and ultimately begins to masturbate him.
Shocked as he was, he asks "Why are you doing that?"
To which she replies, "We have to vacate the sperm from your system to have a clean procedure."
The man not wanting to be a problem and enjoying it, allows her to complete her task.
After she is through, she proceeds to the next man.. She starts to fondle the man as she had the previous man, but then drops to her knees and proceeds to give him oral sex.
The first man seeing this quickly responds, "Hey! Why is it that I get masturbated and he gets a blow job?"
The nurse simply replies, "Sir, there is a difference between HMO and Complete Coverage.
Submitted by Curtis
Edited by Tantilazing
T.J. Miller: Fighting With an Ex
She said, Youre an unoriginal jerk. Everything youve said to me youve said to some other girl. I felt awful but I was like, Yeah, of course. Theres only a limited amount of words in the English language that make sense to say to a female. If you can only use them once, youre going to run out and be like, Garbage truck banana boat.
#joke
John Oliver: Cell Phone Videos
I see that no one, yet, is filming this on their cell phones. I appreciate that because that has become the new scourge of stand-up: people sitting there saying, I want to enjoy this, but now is not good for me. Later would be better -- later and smaller.
Join us on WhatsApp