May Joe R.I.P.
Joe passed away. His will provided $30,000 for an elaborate funeral.
As the last guests departed the affair, his wife, Helen, turned to her oldest friend.
"Well, I'm sure Joe would be pleased," she said.
"I'm sure you're right," replied Jody, who lowered her voice and leaned in close.
"How much did this really cost?"
"All of it," said Helen. "Thirty thousand."
"No!" Jody exclaimed. "I mean, it was very nice, but $30,000?"
Helen answered. "The funeral was $6,500. I donated $500 to the church. The wake, food and drinks were another $500. The rest went for the memorial stone."
Jody computed quickly. "$22,500 for a memorial stone? My God, how big is it?!"

"Two and a half carats."
#joke
Amputees would love to revolt,
Amputees would love to revolt, and form a nolegarchy. But they refuse to rise up! [… at least they contribute to the noleg economy]
Two psychiatrists with offices
Two psychiatrists with offices in the same building rode the elevator together every morning. Each day the elevator operator would watch in amazement as one of the psychiatrists spit in th other's face, while the victim did nothing in return.
Finally the operator stopped the second man after the other had exited and said, "Excuse me, sir, but for three years now I've been watching as that other man spits in your face every day. I just have to ask why you don't ever do anything about it."
"Well," said the shrink, "it's HIS problem."
#joke
Getting Saved
A father asked his little boy if he knew how a person gets saved."We'll be saved by going to our church every Sunday," the boy said without hesitation.His father explained that going to their church each week would not save them."Well, then, we better find another church!" replied the boy.
#joke
Multi-Use Canoe
Today I learned that if you flip a canoe over you can wear it as a hat...
Because it's cap-sized!
Businessman on his deathbed...
A businessman on his deathbed called his friend and said, "Bill, I want you to promise me that when I die you will have my remains cremated."
"And what," his friend asked, "do you want me to do with your ashes?"
The businessman said, "Just put them in an envelope and mail them to the Internal Revenue Service. Write on the envelope, "Now, you have everything."
#joke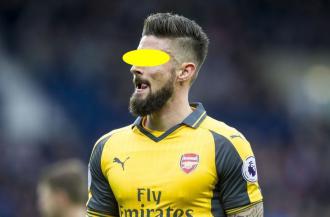 Can you name the athletes by the picture?
Can you name the athletes by the picture?
Miss Bea, the church organist,
Miss Bea, the church organist, was in her eighties and had never been married. She was much admired for her sweetness and kindness to all. The pastor came to call on her one afternoon early in the spring,and she welcomed him into her Victorian parlor. She invited him to have a seat while she prepared a little tea.
As he sat facing her old pump organ, the young minister noticed a cut glass bowl sitting on top of it, filledwith water. In the water floated, of all things, a condom.
Imagine his shock and surprise. Imagine his curiosity! Surely Miss Bea had flipped or something...!
When she returned with tea and cookies, they began to chat. The pastor tried to stifle his curiosity about the bowl of water and its strange floater, but soon it got the better of him, and he could resist no longer.
"Miss Bea," he said, "I wonder if you would tell me about this?" (pointing to the bowl).
"Oh, yes," she replied, "isn't it wonderful? I was walking downtown last fall and I found this little package on the ground. The directions said to put it on the organ, keep it wet, and it would prevent disease. And you know... I haven't had a cold all winter."
#joke
Before he forgot a gift for Ch...
Before he forgot a gift for Chuck Norris, Santa Claus was real.
Jim Gaffigan: Bottled Water
How did we get to the point where were paying for bottled water? That must have been some weird marketing meeting over in France. Some French guys sitting there, like, How dumb do I think the Americans are? I bet you we could sell those idiots water.
God Takes a Holiday
Chuckling, God remarked, "Are you kidding? Two thousand years ago I went there, had an affair with some nice Jewish girl, and they're STILL talking about it!"
Sue Over The Property
Did you know that heaven and hell are actually right next to each other? They are seperated by a big chain-link fence. Well, one day hell was having a big party and it got a little out of hand. God heard the ruckus and arrived to find his fence completely smashed by the wild partiers. He called the devil over and said "Look, Satan, you have to rebuild this fence." Satan agreed. The next day God noticed that the devil had completely rebuilt the fence...but it was 2 feet further into heaven than before.
"Satan!" beckoned God. "You have to take that fence down and put it back where it belongs!"
"Yeah? What if I don't?" replied the devil.
"I'll sue you if I have to," answered God.
"Sure," laughed Satan. "Where are you going to find a lawyer?"
No ball room
Q. What do tight pants and a cheap motel have in common?
A. No ball room