The study of puns: agr
The study of puns: agroanomy.
A young American tourist goes
A young American tourist goes on a guided tour of a creepy old European castle. At the end of the tour the guide asks her how she enjoyed it. She admits to being a bit worried about seeing a ghost in some of the dark cobwebby rooms and passages.
"Don't worry," says the guide, "I've never seen a ghost all the time I've been here."
"How long is that?" asks the girl.
"About three hundred years..."
#joke
Wild Things
An old man sitting at the mall watched a teenager intently. The teenager had spiked hair in all different colors: green, red, orange, and blue. The old man kept staring at him.
When the teenager was tired of being stared at, he sarcastically asked, "What's the matter, old man? Never did anything wild in your life?"
The old man did not bat an eye when he responded, "Got drunk once and had sex with a peacock. I was just wondering if you were my son."
#joke
Flush Them Out
Sergeant: "Private, I think the enemy soldiers are hiding in the woods. I want you to go in there and flush them out for us."
Private: "Yes, sir! But if you see a bunch of guys running out the woods, don't shoot the one in front, sir!"

I cannot tell a lie...
These two country boys, brothers, were knocking around one lazy summer day and thought it would be a good prank to push over the outhouse. They crept up from an advantageous direction like a couple of commandos, pushed the outhouse over on one side and headed for the woods. They circled round and returned home an hour later from a completely different direction thus, trying to divert suspicion from themselves.
Upon returning, their father approached them with switch in hand and bellowed, "Did you two push the outhouse over this afternoon?"
The older boy replied, "As learned in school, I cannot tell a lie. Yes, Father, we pushed over the outhouse this afternoon."
At this revalation, the farmer proceeded to punish the two boys severely and sent them to bed without supper.
In the morning, the two boys meekly approached the breakfast table and took their seats. Everything was quiet until their father finally said, "Have you two learned your lesson?"
"Sure, Dad!" said the big brother, "But, in school we learned that George Washington admitted to HIS father that he'd chopped down a cherry tree and he was forgiven because he told the truth."
"Ah yes!' said the farmer, "BUT, George's DAD, wasn't in the cherry tree when he chopped it down!!!"
#joke #prank
There was a blonde driving ...
There was a blonde driving in her car on the highway.She crashed into the car infront of her and a cop came over to her and said mam what is wrong? She said officer no matter where i turn there is a tree if i turn left,right, there is a tree. The officer leaned over and said mam that is your air freshener.
FLEX WORDLE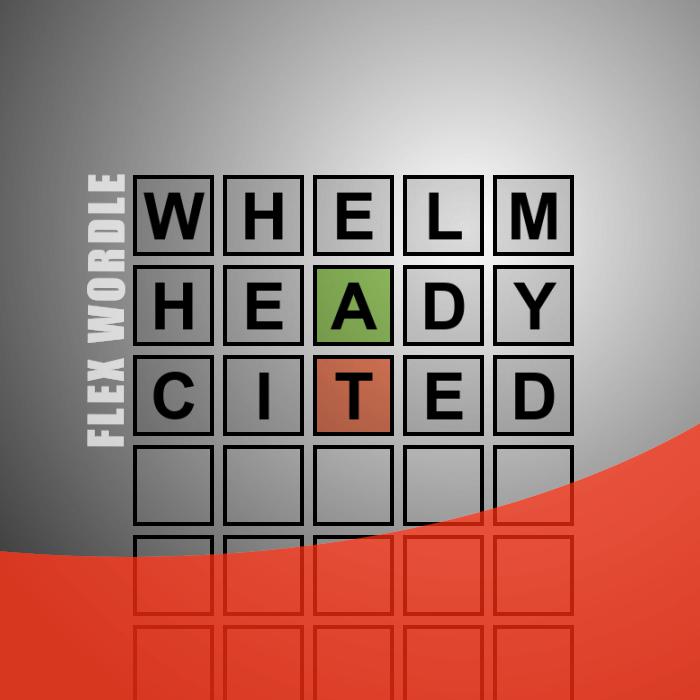 Guess the
WORDLE
in 3 tries. After each guess, the color of the tiles will change to show how close your guess was to the solution.
Father/Son
A father passing by his son's bedroom was astonished to see the bed was nicely made and everything was picked up. Then he saw an green envelope propped up prominently on the center of the bed. It was addressed, "Dad".
With the worst premonition, he opened the envelope and read the letter with trembling hands:
Dear Dad, It is with great regret and sorrow that I'm writing you. I had to elope with my new girlfriend because I wanted to avoid a scene with mom and you.
I've been finding real passion with Mariel and she is so nice-even with all her piercing, tattoos, and her tight Motorcycle clothes. But it's not only the passion dad, she's pregnant and Mariel said that we will be very happy.
Even though you don't care for her as she is so much older than I, she already owns a trailer in the woods and has a stack of firewood for the whole winter. She wants to have many more children with me and that's now one of my dreams too.
Mariel taught me that marijuana doesn't really hurt anyone and we'll be growing it for us and trading it with her friends for all the cocaine and ecstasy we want. In the meantime, we'll pray that science will find a cure for AIDS so Mariel can get better; she sure deserves it!!
Don't worry Dad, I'm 15 years old now and I know how to take care of myself. Someday I'm sure we'll be back to visit so you can get to know your grandchildren.
Your son, Tom
PS: Dad, none of the above is true. I'm over at the neighbor's house. I just wanted to remind you that there are worse things in life than my report card that's in my desk center drawer. I love you! Call when it is safe for me to come home.
#joke
Chuck Norris got his drivers l...
Chuck Norris got his drivers license at the age of 16. Seconds.
Your car in heaven....
Three guys died and when they got to the pearly gates, St. Peter met them there. St. Peter said, "I know that you guys are forgiven because you're here. Before I let you into Heaven, I have to ask you something. You have to have a car in Heaven because Heaven is so big, what kind of car you get will depend on your answer."
The first guy walks up and Peter asks him, "How long were you married?"
The first guy says, "24 years."
"Did you ever cheat on your wife?", Peter asked. The guy said, "Yeah, 7 times...but you said I was forgiven."
Peter said, "yeah, but that's not too good. Here's a Pinto to drive."
The second guy walks up and gets the same question from Peter.
The second guy said, "I was married for 41 years and cheated on her once, but that was our first year and we really worked it out good."
Peter said, "I'm pleased to hear that, here's a Lincoln."
The third guy walked up and said, "Peter, I know what you're going to ask. I was married for 63 years and didn't even look at another woman! I treated my wife like a queen!"
Peter said, "That's what I like to hear. Here's a Jaguar!"
A few days later, the two guys with the Lincoln and the Pinto saw the guy with the Jaguar crying on the golden sidewalk. When they asked the guy with the Jaguar what was wrong, he said, "I just saw my wife, she was on a skateboard!"
#joke
Anthony Jeselnik: Christmas Gifts
This past Christmas, I told my girlfriend for months in advance, Baby, all I want from you this year is an Xbox. Thats it. Beginning and end of list: Xbox. You know what she got me? A homemade frame with a picture of us from our first date together. Which was fine -- because I got her an Xbox.
Join us on WhatsApp