Beer jokes (11 to 20)
| | |
| --- | --- |
| | Jokes about beer. These are the jokes listed 11 to 20. |
Top 10 New Years Resolutions for Men and Women
Top 10 Resolutions for Men
10. Find out why all my clothes have shrank. Again.
9. Read that book, "Stop Procrastinating" that I bought three years ago.
8.  Figure out why supermodels don't want to date plain, bald men as the media has led me to believe.
7. Prepare for the zombie apocalypse.
6. Prepare for dating supermodels in the zombie apocalypse (it could happen, right?)
5. Vamp up that eHarmony profile with some spiffy pics of ex-girlfriends half cut off in every profile picture. That's attractive, right?
4. Mention in eHarmony how I'm a great date and can zap a zombie.
3. Stock up on beer.
2. Stock up on condoms just in case!
1. Get a job.
Top 10 New Year's Resolutions for Women
10. Get some better outfits.
9. Hit the gym for real this year.
8. Diet.
7. Cut back on lattes.
6. Take charge.
5. Travel more!
4. Believe in myself.
3. Wear all the shoes I have bought!
2. Screen the freaks on my online dating profile.
1. Stop dating losers who are obsessed with zombies on eHarmony.
You Might Be A Redneck If...
You've ever given a set of Tupperware ice tea glasses as a wedding present.
Your dungarees expose more than half of your crack in the back because the weight of your pocket knife.
Your idea of heaven involves two shotguns and a keg of beer.
You picket your horses on your lawn so you won't have to mow it.
You're wearing a camoflauge jacket and dipping in your driver's license pic.
You stop to flirt with the person running the drive through at McDonalds.
You save old kitchen appliances for target practice.
You save old kitchen appliances for children's Christmas presents.
You get up EARLY on Saturday to go yard sale shopping for entertainment.
Your gun cabinet takes up half your living room.
For those of you who have live
For those of you who have lived in Texas like Astro Zombie, or even visited, you know how true this is. They actually have a Chili Cook-off about the time Halloween comes around. It takes up a major portion of a parking lot at the San Antonio city park. The notes are from an inexperienced Chili taster named Frank, who was visiting from Springfield, IL.
Frank: "Recently, I was honored to be selected as a judge at a chili cook-off. The original person called in sick at the last moment and I happened to be standing there at the judge's table asking for directions to the Coors Light truck, when the call came in. I was assured by the other two judges (Native Texans) that the chili wouldn't be all that spicy and, besides, they told me I could have free beer during the tasting, so I accepted".
Here are the scorecards from the advent: (Frank is Judge #3)
Chili # 1 Eddie's Maniac Monster Chili...
Judge # 1 -- A little too heavy on the tomato. Amusing kick!
Judge # 2 -- Nice, smooth tomato flavor. Very mild.
Judge # 3 -- (Frank) Holy ****, what the hell is this stuff? You could remove dried paint from your driveway. It took me two whole beers to put the flames out. I hope that's the worst one. These Texans are crazy people.
Chili # 2 Austin's Afterburner Chili
Judge # 1 -- Smoky, with a hint of pork. Slight jalapeno tang.>
Judge # 2 -- Exciting BBQ flavor, needs more peppers to be taken seriously.
Judge # 3 -- Keep this out of the reach of children. I'm not sure what I'm supposed to taste besides pain. I had to wave off two people who wanted to give me the Heimlich maneuver. They had to rush in more beer when they saw the look on my face.
Chili # 3 Ronny's Famous Burn Down the Barn Chili...
Judge # 1 -- Excellent firehouse chili. Great kick. Needs more beans.
Judge # 2 -- A bean less chili, a bit salty, good use of peppers.
Judge # 3 -- Call the EPA. I've located a uranium spill. My nose feels like I have been snorting Drano. Everyone knows the routine by now. Get me more beer before I ignite. Barmaid pounded me on the back, now my backbone is in the front part of my chest. I'm getting ****-faced from all of the beer...
Chili # 4 Dave's Black Magic...
Judge # 1 -- Black bean chili with almost no spice. Disappointing!
Judge # 2 -- Hint of lime in the black beans. Good side dish for fish or other mild foods, not much of a chili...
Judge # 3 -- I felt something scraping across my tongue, but was unable to taste it. Is it possible to burn out taste buds? Sally, the barmaid, was standing behind me with fresh refills. That 300-lb woman is starting to look HOT...just like this nuclear waste I'm eating! Is chili an aphrodisiac?
Chili # 5 Lisa's Legal Lip Remover...
Judge # 1 -- Meaty, strong chili. Cayenne peppers freshly ground, adding considerable kick. Very impressive!
Judge # 2 -- Chili using shredded beef, it could use more tomato. Must admit the cayenne peppers make a strong statement.
Judge # 3 -- My ears are ringing, sweat is pouring off my forehead and I can no longer focus my eyes. I farted and four people behind me needed paramedics. The contestant seemed offended when I told her that her chili had given me brain damage. Sally saved my tongue from bleeding by pouring beer directly on it from the pitcher. I wonder if I'm burning my lips off. It really ticks me off that the other judges asked me to stop screaming. Screw those rednecks.
Chili # 6 Pam's Very Vegetarian Variety...
Judge # 1 -- Thin yet bold vegetarian variety chili. Good balance of spices and peppers.
Judge # 2 -- The best yet. Aggressive use of peppers, onions, and garlic. Superb.
Judge # 3 -- My intestines are now a straight pipe filled with gaseous, burning, sulphuric flames. I **** myself when I farted and I'm worried it will eat through the chair. No one seems inclined to stand behind me except that Sally. I can't feel my lips anymore. I need to wipe my ass with a snow cone.
Chili # 7 Carla's Screaming Sensation Chili...
Judge # 1 -- A mediocre chili with too much reliance on canned peppers.
Judge # 2 -- Ho hum, tastes as if the chef literally threw in a can of chili peppers at the last moment. ***I should take note that I am worried about Judge # 3. He appears to be in a bit of distress as he is cursing uncontrollably.
Judge # 3 -- You could put a grenade in my mouth, pull the pin, and I wouldn't feel a thing. I've lost sight in one eye, and the world sounds like it is made of rushing water. My shirt is covered with chili, which slid unnoticed out of my mouth. My pants are full of lava to match my shirt. At least during the autopsy, they'll know what killed me. I've decided to stop breathing it's too painful. Screw it; I'm not getting any oxygen anyway. If I need air, I'll just suck it in through the 4-inch hole in my stomach.
Chili # 8 Karen's Toenail Curling Chili...
Judge # 1 -- The perfect ending, this is a nice blend chili. Not too bold but spicy enough to declare its existence.
Judge # 2 -- This final entry is a good, balanced chili. Neither mild nor hot. Sorry to see that most of it was lost when Judge #3 farted, passed out, fell over and pulled the chili pot down on top of himself. Not sure if he's going to make it. Poor fella, wonder how he would have reacted to really hot chili?
Judge # 3 -- Oh God...
Beethoven's Ninth
The symphony orchestra was performing Beethoven's Ninth.
In the piece, there's a long passage, about 20 minutes, during which the bass violinists have nothing to do.
Rather than sit around that whole time looking stupid, some bassists decided to sneak offstage and go to the tavern next door for a quick one.
After slamming several beers in quick succession, one of them looked at his watch and said, "Hey! We need to get back!"
"No need to panic," said a fellow bassist. "I thought we might need some extra time, so I tied the last few pages of the conductor's score together with string. It'll take him a few minutes to get it untangled."
A few moments later they staggered back to the concert hall and took their places in the orchestra.
About this time, a member of the audience noticed the conductor seemed a bit edgy and said as much to her companion.
"Well, of course," said her companion. "Don't you see? It's the bottom of the Ninth, the score is tied, and the bassists are loaded."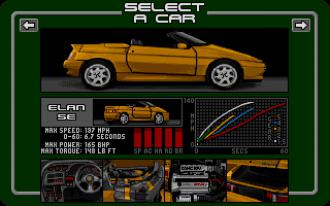 Guess the Game Name
Look carefully the picture and guess the game name.
You Might Be A Redneck If ...
You might be a redneck if...
Every electrical outlet in your house is a fire hazard.
Your kids are going hungry tonight because you just had to have those Yosemite Sam mudflaps.
You owe the taxidermist more than your annual income.
You fainted when you met Slim Whitman.
You have lost at least one tooth opening a beer bottle.
Jack Daniels makes your list of "most admired people".
You won't stop at a rest area if you have an empty beer can in the car.
Your dog can't watch you eat without gagging.
You have a Hefty bag on the passenger side window of your car.
You have a very special baseball cap, just for formal occasions.
The products which we offer are handcrafted items made of natural materials such as finest quality wool from the Sharr Mountains, silk, cotton and lace. It is all blended with natural soap....and...creativity. Here are some beautiful and unique fashion accessories.

Funny video of the day - Catch a Wave, Drink a Beer
The flood of Trump-fearing Ame
The flood of Trump-fearing American liberals sneaking across theborder into Canada has intensified beginning early yesterday morning.
Trump's victory is prompting an exodus among left-leaning Americans
who fear they'll soon be required to hunt, pray, pay taxes, and live according to the Constitution.
Canadian border residents say it's not uncommon to see dozens ofsociology professors, liberal arts majors, global-warming activists,and "green" energy proponents crossing their fields at night.
"I went out to milk the cows the other day, and there was a Hollywoodproducer huddled in the barn," said southern Manitoba farmer RedGreenfield, whose acreage borders North Dakota. "He was cold,exhausted and hungry, and begged me for a latte and some free-rangechicken.
In an effort to stop the illegal aliens, Greenfield erected higherfences, but the liberals scaled them. He then installed loudspeakersthat blared Rush Limbaugh across the fields, but they just stuck theirfingers in their ears and kept coming. Officials are particularlyconcerned about smugglers who meet liberals just south of the border,pack them into electric cars, and drive them across the border, wherethey are simply left to fend for themselves after the battery dies.
"A lot of these people are not prepared for our rugged conditions," anAlberta border patrolman said. "I found one carload without a singlebottle of Perrier water, or any gemelli with shrimp and arugula. Allthey had was a little Napa Valley cabernet and some kale chips.When liberals are caught, they're sent back across the border, oftenwailing that they fear persecution from Trump high-hairers.
Rumors are circulating about plans being made to build re-educationcamps where liberals will be forced to drink domestic beer, study theConstitution, and find jobs that actually contribute to the economy.
Canadian citizens have complained that the illegal immigrants arecreating an organic-broccoli shortage, are buying up all the BarbaraStreisand CD's, and are overloading the internet while downloadingjazzercise apps to their cell phones.
"I really feel sorry for American liberals, but the Canadian economyjust can't support them," an Ottawa resident said. "After all, howmany art-history majors does one country need?"