Best New Jokes
The best jokes in the last 10 days. Top 20 jokes rated by site visitors.
Here in Kentucky, you don't s
Here in Kentucky, you don't see too many people hang-gliding. Bubba decided tosave up and get a hang-glider. He takes it to the highest mountain, and after strugglingto the top, he gets ready to take flight. He takes off running and reaches the edge-------into the wind he goes!
Meanwhile, Maw and Paw Hicks were sittin' on the porch swing talkin bout the good oldays when maw spots the biggest bird she ever seen!"Look at the size of that bird, Paw!" she exclaims.
Paw raises up," Git my gun, Maw."
She runs into the house, brings out his pump shotgun. He takes careful aim. BANG...BANG.....BANG.....BANG! The monster size bird continues to sail silently overthe tree tops.
"I think ya missed him, Paw," she says.
"Yeah," he replies, "but at least he let go of Bubba!"
#joke
A man is out shopping and disc
A man is out shopping and discovers a new brand of Olympic condoms. Clearly impressed, he buys a pack. Upon getting home he announces to his wife the purchase he just made.
"Olympic condoms?" she blurts. "What makes them so special?"
"There are three colors", he replies, "Gold, Silver and Bronze."
"What color are you going to wear tonight?" she asks cheekily.
"Gold of course," says the man proudly.
The wife responds, "Really? Why don't you wear Silver? It would be nice if you came second for a change."
#joke
Not guilty?
After a two-week criminal trial in a very high profile bank robbery case, the judge turns to the jury foreman and asks, "Has the jury reached a verdict in this case?"
"Yes, we have, your honor," The foreman responded.
"Would you please pass it to me," The judge declared, as he motioned for the bailiff to retrieve the verdict slip from the foreman and deliver it to him.
After the judge reads the verdict himself, he delivers the verdict slip back to his bailiff to be returned to the foreman and instructs the foreman, "Please read your verdict to the court."
"We find the defendant Not Guilty of all four counts of bank robbery." stated the foreman. The family and friends of the defendant jump for joy at the verdict and hug each other as they shout expressions of divine gratitude.
The man's attorney turns to his client and asks, "So, what do you think about that?"
The defendant, with a bewildered look on his face turns to his attorney and says, "I'm real confused here. Does this mean that I have to give all the money back?"
#joke
A nervous attendant on a cross
A nervous attendant on a cross-country flight announced: "I don't know how this happened, but we have 103 passengers aboard and only 40 dinners."
When the passengers' muttering had died down, she continued, "Anyone who is kind enough to give up his meal so someone else can eat will receive free drinks for the length of the flight."
Her next announcement came an hour later. "If anyone wants to change his mind, we still have 29 dinners available!"
#joke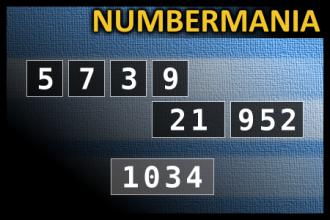 Calculate the number 1034
NUMBERMANIA: Calculate the number 1034 using numbers [5, 7, 3, 9, 21, 952] and basic arithmetic operations (+, -, *, /). Each of the numbers can be used only once.
On his way out of church after
On his way out of church after mass, Frank stopped at the door to speakto the minister. "Would it be right," he asked, "for a person to profitfrom the mistakes of another?"
"Absolutely not!" replied the pastor, disappointed that Frank wouldeven ask such a question.
"In that case," said the young man, "I wonder if you'd considerreturning the hundred dollars I paid you to marry my wife and me lastJuly."
#joke
The products which we offer are handcrafted items made of natural materials such as finest quality wool from the Sharr Mountains, silk, cotton and lace. It is all blended with natural soap....and...creativity. Here are some beautiful and unique fashion accessories.

Q u o t a b l e Q u o t e s
'The trouble with quotes on the Internet is that it's difficult to determine whether or not they are genuine.'
-- Abraham Lincoln
There was this guy at a bar, j
There was this guy at a bar, just looking at his drink. He stays like that for half of an hour.
Then, this big trouble-making truck driver steps next to him, takes the drink from the guy, and just drinks it all down. The poor man starts crying. The truck driver says, "Come on man, I was just joking. Here, I'll buy you another drink. I just can't stand to see a man cry."
"No, it's not that. This day is the worst of my life. First, I fall asleep, and I go late to my office. My boss, outrageous, fires me. When I leave the building, to my car, I found out it was stolen. The police said that they can do nothing. I get a cab to return home, and when I leave it, I remember I left my wallet and credit cards there. The cab driver just drives away."
"I go home, and when I get there, I find my wife in bed with the gardener. I leave home, and come to this bar. And just when I was thinking about putting an end to my life, you show up and drink my poison."
#joke
Hell is soular powered
Hell is soular powered.
Question time....
Mr. Smythe had been giving his second-grade students a short lesson on science. He had explained about magnets and showed them how they would pick up nails and other bits of iron. And now it was question time....
"Class," he said, "my name begins with the letter 'M,' and I pick up things....What am I?"
A little boy on the front row said, "You're a mother."
#joke
More from the Blonde Files #43214 of + or – 2.4 Million
A gorgeous young redhead goes into the doctor's office complaining about aches and pains in whichever part of her body she happened to touch.
The doctor looked at her completely puzzled, wondering what on earth could be wrong with such a young, vibrant-looking woman. 'Impossible!' he cried. 'Show me.'
The redhead took her finger, pushed on her left shoulder and screamed, and then she pushed her elbow, screaming even more. She pushed her knee, screaming yet again, and then she pushed her ankle, doing the same.
Appearing pensive for a few moments, the doctor suddenly had a great idea about what might be causing the problem. He asked, 'You're not really a redhead, are you?
Seeming surprised at the question, the woman was at a loss as to why the doctor might be asking her this.
'Well no,' she replied, 'I'm actually a blonde. I got this new dye job because I was fed up of everyone thinking I'm some airhead… but what does that have to do with anything?'
'Ah – I thought you might be a blonde,' said the doctor while trying not to laugh.
'You don't have aches and pains all over your body. The pain you're feeling is because your finger is broken.'
Old hockey injury
Andy came to work one day, limping something awful. His co-worker, Josh, noticed and asked Andy what happened.
Andy replied, "Oh, nothing. Just an old hockey injury that acts up once in awhile."
Josh said, "Gee, I never knew you played hockey."
Andy replied, "No, I don't. I hurt it last year when I lost $100 on the Stanley Cup Play-offs. I put my foot through the television...."
#joke
A father put his three year ol
A father put his three year old daughter to bed, told her a story and listened to her prayers which she ended by saying, "God bless Mommy, God bless daddy, God bless grandma and good-bye grandpa."
The father asked, "Why did you say good-bye grandpa?"
The little girl said, "I don't know daddy, it just seemed like the thing to do."
The next day grandpa died.
The father thought it was a strange coincidence.
A few months later the father put the girl to bed and listened to her prayers, which went like this: "God bless Mommy, God Bless daddy, and good-bye grandma."
The next day the grandmother died.
"Oh, my gosh", thought the father, "this kid is in contact with the other side."
Several weeks later when the girl was going to bed the dad heard her say: "God bless Mommy and good-bye daddy."
He practically went into shock. He couldn't sleep all night and got up at the crack of dawn to go to his office. He was nervous as a cat all day, had lunch sent in and watched the clock.
He figured if he could get by until midnight he would be okay. He felt safe in the office, so instead of going home at the end of the day he stayed there, drinking coffee, looking at his watch and jumping at every sound. Finally midnight arrived, he breathed a sigh of relief and went home.
When he got home his wife said "I've never seen you work so late, what's the matter?"
He said, "I don't want to talk about it, I've just spent the worst day of my life."
She said, "You think you had a bad day, you'll never believe what happened to me. This morning the milkman dropped dead on our porch."
#joke
The wedding ring....
At the cocktail party, one woman said to another, "Aren't you wearing your wedding ring on the wrong finger?"
The other replied "Yes, I am, I married the wrong man."
How Old Are You?
A woman walked up to a little old man rocking in a chair on his porch.
"I couldn't help noticing how happy you look," she said. "What's your secret for a long happy life?"
"I smoke three packs of cigarettes a day," he said. "I also drink a case of whiskey a week, eat fatty foods, and never exercise."
"That's amazing," the woman said. "How old are you?'
"Twenty-six," he said.
#joke
The math teacher saw that Daph
The math teacher saw that Daphne wasn't paying attention in class.
She called on her and said, "Daphne! What are 2 and 4, and 28 and 44?"
Daphne quickly replied, "ABC, CBS, HBO and the Cartoon Network!"

But officer...
A police officer in a small town stopped a motorist who was speeding down Main Street.
"But officer." the man began, "I can explain".
"Just be quiet," snapped the officer. "I'm going to let you cool your heels in jail until the chief gets back..."
"But officer, I just wanted to say...."
"And I said to keep quiet! You're going to jail!"
A few hours later the officer looked in on his prisoner and said, "Lucky for you that the chief is at his daughter's wedding. He'll be in a good mood when he gets back."
"Don't count on it," answered the fellow in the cell. "I'm the groom."
#joke
A man walks into the toy store
A man walks into the toy store to get a Barbie doll for his daughter. So he asks the assistant, as you would, "How much is Barbie?"
"Well," she says, "we have Barbie Goes to the Gym for $19.95, Barbie Goes to the Ball for $19.95, Barbie Goes Shopping for $19.95, Barbie Goes to the Beach for $19.95, Barbie Goes Nightclubbing for $19.95, and Divorced Barbie for $265.00."
"Hey, hang on," the guy asks, "why is Divorced Barbie $265.00 when all the others are only $19.95?"
"Yeah, well, it's like this ... Divorced Barbie comes with Ken's house, Ken's car, Ken's boat, Ken's furniture ..."
#joke
Informing the Wife of Bad Poker News
Six retired Floridians were playing poker in the condo clubhouse when Meyerwitz loses $500 on a single hand, clutches his chest, and drops dead at the table. Showing respect for their fallen comrade, the other five continue playing standing up.
Finkelstein looks around and asks, 'So, who's gonna tell his wife?' They cut cards. Goldberg picks the two of clubs and has to carry the news. They tell him to be discreet, be gentle, don't make a bad situation any worse.
'Discreet? I'm the most discreet person you'll ever meet. Discretion is my middle name. Leave it to me.'
Goldberg goes over to the dead man's apartment and knocks on the door. His wife answers through the door and asks what he wants? Goldberg declares: 'Your husband just lost $500 in a Poker game and is afraid to come home.
'Tell him to drop dead!' yells the wife.
#joke
A Bible story....
A father was reading Bible stories to his young son.
He read, "The man named Lot was warned to take his wife and flee out of the city. But his wife looked back and was turned to salt."
His son asked, "What happened to the flea?"
God made us both...
"Did God make you, Grandpa?"
"Yes, God made me" the grandfather answered.
A few minutes later, the little girl asked him, "Did God make me, too?"
"Yes, He did," the older man replied.
For a few minutes, the little girl seemed to be studying her grandpa, as well as her own reflection in the mirror, while her grandfather wondered what was running through her little mind.
At last she spoke up. "You know, Grandpa," she said, "God's doing a lot better job, lately, isn't he?"
#joke