Jokes of the day for Wednesday, 16 August 2017
Funny jokes, funny photo and funny video collected from the internet on Wednesday, 16 August 2017
Little Workers
The teacher was giving her class of seven-year-olds a nature history lesson.
'Worker ants,' she told them, 'can carry pieces of food five times their own weight. What do you conclude from that?'
One child was ready with the answer, 'They don't have a union?'
An old guy was working out in
An old guy was working out in the gym when he spotted a sweet young thing.
He asked the trainer that was near by, "What machine in here should I use to impress that sweet thing over there?"
The trainer looked him up and down and said, "I think you should try the ATM in the lobby."
#joke
"What did the tree sa
"What did the tree say to the bush? That's vine with me."
Google Ads
If you want to get the nurse's attention after a urine test, you better pee cup.
Phone service...
Classmates at college were lamenting the cost of long distance phone service and debating the relative advantages of AT&T, MCI, and Sprint.
"I've found CTC to be the cheapest plan around," offered one.
"CTC? Who are they?"
"You know," he responded. "Call Them Collect."
#joke
Knock Knock Collection 154
Knock Knock
Who's there?
Robert!
Robert who?
Roberts and burglars will rob you blind!
Knock Knock
Who's there?
Robin!
Robin who?
Robin your house!
Knock Knock
Who's there?
Rocky!
Rocky who?
Rocky bye baby on the tree top...!
Knock Knock
Who's there?
Roland!
Roland who?
Roland Stone gathers no moss!
Knock Knock
Who's there?
Rome!
Rome who?
Rome is where the heart is!
#joke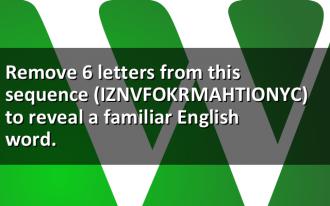 Remove 6 letters from this seq...
Remove 6 letters from this sequence (IZNVFOKRMAHTIONYC) to reveal a familiar English word.
The Marriage of Miss Bad Breath and Mr. Smelly Feet
A young couple, madly in love, decided to get married. But as the wedding day neared, both grew increasingly nervous over secret problems they had never shared with anyone. Privately, the groom-to-be approached his minister."I'm really concerned about this marriage," the young man said."Don't you love her?" the pastor asked in surprise."Of course," the groom said. "But I have unbelievably smelly feet—and I'm afraid my fiancée won't be able to stand them.""Oh, is that all?" the pastor replied. "Look, all you need to do is wash your feet twice a day and wear socks all the time."The groom thought it over and decided it just might work.Meanwhile, the nervous bride had privately approached the minister's wife. "I'm so worried," she sobbed. "I have really bad breath when I wake up each day!""Oh, dear," the pastor's wife replied," everyone has bad breath in the morning. Don't worry about it.""No, you don't understand," the bride implored. "My morning breath is so awful, my fiancé won't even want to be near me!""Well, I have an idea," the pastor's wife said soothingly. "Set your alarm just a few minutes before your husband wakes up. Run to the bathroom, brush your teeth, and gargle with mouthwash before he gets out of bed. The key is not to say anything until you've taken care of your breath."The bride thought it over and decided it just might work.In time, a beautiful wedding was held and the bride and groom enjoyed the day without once worrying about their secret problems. For several months they managed to keep their issues to themselves. They one morning, the husband awoke before dawn to find that one of his socks had come off in the night. Frantic, he searched the bed, afraid of what might happen if he didn't find his sock soon. His bride woke with a start, and, without thinking, blurted out, "What in the world are you doing?""Oh, dear!" the young man wailed. "You swallowed my sock!"From "
The Book of Church Jokes
," published by
Barbour Publishing, Inc.
, Uhrichsville, Ohio. Copyright 2009. Used by permission of Barbour Publishing, Inc.
#joke
1. I can please only one perso
1. I can please only one person per day. Today is not your day. Tomorrow isn't looking good either.
2. I love deadlines. I especially like the whooshing sound the make as they go flying by.
3. Am I getting smart with you? How would you know?
4. I'd explain it to you, but your brain would explode.
5. Someday we'll look back on all this and plow into a parked car.
6. There are very few personal problems that cannot be solved through a suitable application of high explosives.
7. Tell me what you need, and I'll tell you how to get along without it.
8. Accept that some days you're the pigeon, and some days you're the statue.
9. Needing someone is like needing a parachute. If he isn't there the first time you need him, chances are you won't be needing him again.
10. I don't have an attitude problem. You have a perception problem.
11. Last night I lay in bed looking up at the stars in the sky and I thought to myself, "Where the hell is the ceiling?!"
12. My Reality Check bounced.
13. On the keyboard of life, always keep one finger on the escape key.
14. I don't suffer from stress. I'm a carrier.
15. You're slower than a herd of turtles stampeding through peanut butter.
16. Do not meddle in the affairs of dragons, 'cuz, like to them, you are crunchy and taste good with ketchup.
17. Everybody is somebody else's weirdo.
18. Never argue with an idiot. They drag you down to their level then beat you with experience.
#joke
Low Bridge
A truck driver was driving along on the freeway. He passed a sign that said "low bridge ahead."
Before he knew it, the bridge was right ahead of him and he could not avoid getting stuck under the bridge. You could say that he got a "Truck Wedgie."
Cars were backed up for miles.
Finally, a police car pulled up. The cop got out of his car and walked around to the truck driver, put his hands on his hips and said, "Got stuck, huh?"
The gutsy truck driver said, "No officer, I was delivering this bridge and ran out of gas!"
#joke
In 1945, Adolf Hitler was real...
In 1945, Adolf Hitler was really kicked to death by a five year old Chuck Norris.
Little Johnny was sitting in c...
Little Johnny was sitting in class doing math problems when his teacher picked him to answer a question:
"Johnny, if there were five birds sitting on a fence and you shot one with your gun, how many would be left ?"
"None.", replied Johnny. "'cause the rest would fly off."
"The correct answer is four," said the teacher. "But I like your thinking."
Little Johnny said, "I have a question for you now. If there were three women eating ice cream cones in a shop, one licking her cone, the second biting her cone, and the third one sucking her cone, which one is married ?
"Well," said the teacher nervously, "I guess the one sucking her cone?"
"No," said Little Johnny, "The one with the wedding ring on her finger. But I like the way you think!"
#joke
dancing duck
A circus owner walked into a bar to see everyone crowded about a table watching a little show. On the table was an upside down pot and a duck tap dancing on it. The circus owner was so impressed that he offered to buy the duck from its owner. After some wheeling and dealing, they settled for $10,000 for the duck and the pot.
Three days later the circus owner runs back to the bar in anger, "Your duck is a ripoff! I put him on the pot before a whole audience, and he didn't dance a single step!"
"So?" asked the ducks former owner, "did you remember to light the candle under the pot?"
#joke