Jokes of the day for Monday, 20 February 2017
Funny jokes, funny photo and funny video collected from the internet on Monday, 20 February 2017
The Greatest Golf Ball
First golfer: "I have the greatest golf ball in the world. You can't lose it."
Second golfer: "How so?"
First golfer: "If you hit it into the sand, it beeps. You hit it into the water, it floats. If you want to play golf at night it glows."
Second golfer: "Hey, sounds good. Where did you get it?"
First golfer: "I found it in the woods."
#joke
"There was an overflo
"There was an overflow audience at the new dam dedication."
A woman was driving around and
A woman was driving around and around a parking garage in search of an available space. Nothing.
Then she noticed a couple walking ahead of her.
Hopefully, she asked, "Going out?'
"No," said the man. "We're just friends."

Three older ladies...
Three older ladies were discussing the travails of getting older.
One said, "Sometimes I catch myself with a jar of mayonnaise in my hand, in front of the refrigerator, and I can't remember whether I was taking it out or putting it away."
The second lady said, "Yes, sometimes I find myself on the landing of the stairs, and I can't remember whether I was on my up, or on my way down."
The third lady chimed in, "Well, I'm glad I don't have those problems. Knock on wood." With that, she rapped her knuckles on the table, then said, "That must be the door. I'll get it."
#joke
China
what does china say to the world?2 dolla fiftee centWhy do chinese people starve?Sumo wrestlers eat all the riceWhy does most of america suck?its made in chinahow does china have a billion people?pregnant sluts
When I'm high, my punctu
When I'm high, my punctuation gets sloppy. It's, like, a drug-induced comma.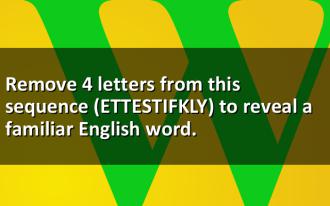 Remove 4 letters from this seq...
Remove 4 letters from this sequence (ETTESTIFKLY) to reveal a familiar English word.
A pirate walks into a bar with
A pirate walks into a bar with a paper towel on his head, sits down and orders a drink.
Bartender serves the pirate his drink, and asks about the paper towel.
The pirate smiles and says, "That be the bounty on me head!"
The products which we offer are handcrafted items made of natural materials such as finest quality wool from the Sharr Mountains, silk, cotton and lace. It is all blended with natural soap....and...creativity. Here are some beautiful and unique fashion accessories.

Button Up
A man lost two buttons from his shirt and put them in his pants pocket. But the pocket had a hole, so the buttons fell into his shoe. Unfortunately, the shoe sole also had a hole, so he lost the buttons. As pockets with holes, holes without buttons, and shoe soles with holes are useless, the man ripped the buttonholes out of his shirt and the pocked from his pants and tossed them in the trash along with the soles of his shoes.A police officer who was observing the man asked him for some identification. The man gave the officer a document that shoed he was an ordained minister of the gospel. When the officer began to escort him to a mental institution, the minister protested violently, asking why he was receiving such unjust treatment."Look, we both know it's the best place for you now," the officer replied. "Anyone claiming to be a preacher who doesn't save souls or wear holy clothes has probably lost his buttons."From "
The Book of Church Jokes
," published by
Barbour Publishing, Inc.
, Uhrichsville, Ohio. Copyright 2009. Used by permission of Barbour Publishing, Inc.
#joke
A man and his wife, moved back
A man and his wife, moved back home to North Carolina, from Texas. The wife had a wooden leg and to insure itin Texas Was $2000.00 a year!
When they arrived in North Carolina, they went to an insurance Agency, to see how much it would cost to insurethe leg.
The agent looked it up on the computer and said to the couple, '$39.00.'
The husband was shocked and asked why it was so cheap here In North Carolina to insure, because it cost him$2000.00 in Texas!
The agent turned his computer screen to the couple and said, 'Well, here it is on the screen, it says: *Anywooden structure, with a sprinkler system over it, is $39.00.
#joke
A man sits down at a bar and o...
A man sits down at a bar and orders a double martini. After he finishes, he peeks inside his shirt pocket, then orders another. After he finishes that, he again peeks inside his shirt pocket and orders another double martini. The barman says: "I'll bring you martinis all night but why do you look inside your shirt pocket before you order a refill." The customer replies: "I'm peeking at a photo of my wife. When she starts to look good, I know it's time to go home."
#joke
A woman goes into a dentist...
A woman goes into a dentist's office, and after her examination, the dentist says, I'm sorry to tell you this, but I am going to have to drill that tooth.
Horrified, the woman replies, Oh, no! I'd rather have a baby.
To which the dentist replies, Make up your mind, I have to adjust the chair.
#joke
Bill Gates Can Choose His Punishment
Bill Gates suddenly dies and finds himself face to face with God. God stood over Bill Gates and said, "Well Bill, I'm really confused on this one. It's a tough decision; I'm not sure whether to send you to Heaven or Hell. After all, you helped society enormously by putting a computer in almost every home in America, yet you also created that ghastly Windows '95 among other indiscretions. I believe I'll do something I've never done before; I'll let you decide where you want to go."
Bill pushed up his glasses, looked up at God and replied, "Could you briefly explain the difference between the two?" Looking slightly puzzled, God said, "Better yet, why don't I let you visit both places briefly, then you can make your decision. Which do you choose to see first, Heaven or Hell?"
Bill played with his pocket protector for a moment, then looked back at God and said, "I think I'll try Hell first." So, with a flash of lightning and a cloud of smoke, Bill Gates went to Hell.
When he materialized in Hell, Bill looked around. It was a beautiful and clean place, a bit warm, with sandy beaches and tall mountains, clear skies, pristine water, and beautiful women frolicking about. A smile came across Bill's face as he took in a deep breath of the clean air. "This is great," he thought, "if this is Hell, I can't wait to see heaven."
Within seconds of his thought, another flash of lightning and a cloud of smoke appeared, and Bill was off to Heaven. Heaven was a place high above the clouds, where angels were drifting about playing their harps and singing in a beautiful chorus. It was a very nice place, Bill thought, but not as enticing as Hell.
Bill looked up, cupped his hands around his mouth and yelled for God and Bill Gates was sent to Hell for eternity.
Time passed, and God decided to check on the late billionaire to see how he was progressing in Hell. When he got there, he found Bill Gates shackled to a wall in a dark cave amid bone thin men and tongues of fire, being burned and tortured by demons.
"So, how is everything going?" God asked.
Bill responded with a crackling voice filled with anguish and disappointment, "This is awful! It's nothing like the Hell I visited the first time!! I can't believe this is happening! What happened to the other place....with the beaches and the mountains and the beautiful women?
"That was the demo," replied God.
#joke
Winning toast
Patrick  hoisted his beer and said: "Here's to spending the rest of my life between the legs of me wife!"
And with that he took home the top prize for the best toast of the night.
In bed later that night, he told his wife: "Mary, I won the prize for the best toast of the night."
She said: "Aye, Paddy, what was your toast?"
So he told her: "Here's to spending the rest of my life sitting in church beside me wife."
"Oh," she said, "that is very nice, dear."
The next day, Mary ran into one of Paddy's drinking partners in the street.
Mischievously, the man said: "Did you hear about your husband winning a prize in the pub the other night for a toast about you, Mary?"
She replied: "Aye, and I was a bit surprised. Till now, he's only been down there twice. Once he fell asleep, and the other time I had to pull him by the ears to make him come."