The best jokes (1 to 10)
The best jokes rated by site visitors. Top rated jokes. These are the best jokes rated 1 to 10. NOTE jokes sometimes might seem not to be in order. Due to better performance joke top list is refreshed only once daily.
Farmer John lived on a quiet r
Farmer John lived on a quiet rural highway. But, as time went by, the traffic slowly built up at an alarming rate. Thetraffic was so heavy and so fast that his chickens were being run over at arate of three to six a day.
So one day Farmer John called the sheriff's office and said, "You've got to do something about all of these people driving sofast and killing all of my chickens."
"What do you want me to do?" asked the sheriff.
"I don't care, just do something about those crazy drivers!" So the nextday he had the county workers go out and erected a sign that said:SLOW--SCHOOL CROSSING
Three days later Farmer John called the sheriff and said, "You've got todo something about these drivers. The 'schoolcrossing' sign seems to make them go even faster."
So, again, the sheriff sends out the countyworkers and they put up a newsign: SLOW: CHILDREN AT PLAY
That really sped them up. So Farmer John calledand called and called every day for three weeks. Finally, he asked thesheriff, "Your signs are doing no good. Can I put up my own sign?" The sheriff told him, "Sure thing, put up your own sign." He was going to let the FarmerJohn do just about anything in order to get him to stop calling everyday tocomplain.
The sheriff got no more calls from Farmer John.Three weeks later, curiosity got the best of the sheriff and he decided togive Farmer John a call. "How's the problem with those drivers. Did youput up your sign?"
"Oh, I sure did. And not one chicken has been killedsince then. I've got to go. I'm very busy." He hung up the phone.
The sheriff was really curious now and he thoughtto himself, "I'd better go out there and take a look at that sign... itmight be something that WE could use to slow down drivers..." So the sheriffdrove out to Farmer John's house, and his jaw dropped the moment he saw thesign. It was spray-painted on a sheet of wood:
NUDIST COLONY
GO SLOW AND WATCH OUT FOR THE CHICKS
#joke
First day at school...
The child comes home from his first day at school.
His Mother asks, "Well, what did you learn today?"
The kid replies, "Not enough. They want me to come back tomorrow."
The children were lined up in
The children were lined up in the cafeteria of a Catholic elementary school for lunch. At the head of the table was a large pile of apples.. The nun made a note, and posted on the apple tray: 'Take only ONE . God is watching.'
Moving further along the lunch line, at the other end of the table was a large
pile of chocolate chip cookies.
A child had written a note, 'Take all you want. God is watching the apples'.
#joke
Maria, a devout Catholic, got
Maria, a devout Catholic, got married and had 15 children. After her first husband died, she remarried and had 15 more children. A few weeks after her second husband died, Maria also passed away. At Maria's funeral, the priest looked skyward and said, "At last, they're finally together." Her sister sitting in the front row said, "Excuse me, Father, but do you mean she and her first husband, or she and her second husband?" The priest replied, "I mean her legs."
#joke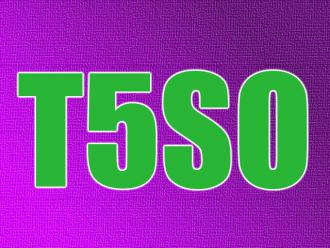 What represents the followin...
What represents the following text T5SO?
Wanna play house?
A little girl and a little boy were at day care one day. The girl approaches the boy and says, "Hey Stevie, wanna play house?"
He says, "Sure! What do you want me to do?"
The girl replies, "I want you to communicate."
He says to her, "that word is too big. I have no idea what it means."
The little girl smirks and says, "Perfect. You can be the husband."
#joke
The products which we offer are handcrafted items made of natural materials such as finest quality wool from the Sharr Mountains, silk, cotton and lace. It is all blended with natural soap....and...creativity. Here are some beautiful and unique fashion accessories.

The New Flight Atten
A pilot got on the loudspeaker shortly after takeoff and said to the passengers, "Folks, welcome aboard flight seven eighty-nine to Cleveland. We'll be flying at thirty-five-thousand feet, and expect to land in an hour and a half. Just sit back, relax, and enjoy the flight."
Forgetting to turn off the microphone, he turned to his co-pilot, yawned, and said, "Why don't you take over for a while? I'm going to take me a big healthy shit, and then I'm gonna shag the brains outta that new blonde flight attendant."
His announcement went over the whole plane. The pretty blonde flight attendant heard this and exclaimed, "Oh my God!" and started running towards the cockpit.
An old lady sitting in an aisle seat stopped her and said, "Relax honey, he's gotta take a shit first."
A man walks into a pharmacy an
A man walks into a pharmacy and wanders up and down the aisles. The sales girl notices him and asks him if she can help him. He answers that he is looking for a box of tampons for his wife. She directs him down the correct aisle.
A few minutes later, he deposits a huge bag of cottonballs and a ball of string on the counter.
The sales girl says, confused, "Sir, I thought you were looking for some tampons for your wife?"
He answers, "You see, it's like this, yesterday, I sent my wife to the store to get me a carton of cigarettes, and she came back with a tin of tobacco and some rolling papers; cause it's so-o-o much cheaper. So, I figure if I have to roll my own... so does she."
#joke
Volunteer fire department...
A fire started on some grasslands near a farm. The county fire department was called to put out the fire. The fire was more than the county fire department could handle. Someone suggested that a nearby volunteer bunch be called. Despite some doubt that the volunteer outfit would be of any assistance, the call was made.
The volunteers arrived in a dilapidated old fire truck. They rumbled straight towards the fire, drove right into the middle of the flames and stopped! The firemen jumped off the truck and frantically started spraying water in all directions. Soon they had snuffed out the center of the fire, breaking the blaze into two easily-controlled parts.
Watching all this, the farmer was so impressed with the volunteer fire department's work and was so grateful that his farm had been spared, that right there on the spot he presented the volunteers with a check for $1,000. A local news reporter asked the volunteer fire captain what the department planned to do with the funds.
"That ought to be obvious," he responded, wiping ashes off his coat. "The first thing we're gonna do is get the brakes fixed on our fire truck!"
#joke
The ten commandments of mar
The ten commandments of marriage
Commandment 1. Marriages are made in heaven. But so again are thunder and lightning.
Commandment 2. If you want your wife to listen and pay strict attention to every word you say, talk in your sleep.
Commandment 3. Marriage is grand — and divorce is at least 100 grand!
Commandment 4. Married life is very frustrating. In the first year of marriage, the man speaks and the woman listens. In the second year, the woman speaks and the man listens. In the third year, they both speak and the neighbors listen.
Commandment 5. When a man opens the door of his car for his wife, you can be sure of one thing: Either the car is new or the wife is.
Commandment 6. Marriage is when a man and woman become as one; The trouble starts when they try to decide which one.
Commandment 7. Before marriage, a man will lie awake all night thinking about something you say. After marriage, he will fall asleep before you finish.
Commandment 8. Every man wants a wife who is beautiful, understanding, economical, and a good cook. But the law allows only one wife.
Commandment 9. Marriage and love are purely matter of chemistry. That is why wife treats husband like toxic waste.
Commandment 10. A man is incomplete until he is married. After that, he is finished.
#joke
A Minister Tells A Joke
A preacher, who shall we say was "humor impaired," attended a conference to help encourage and better equip pastors for their ministry.
Among the speakers were many well known and dynamic speakers. One such boldly approached the pulpit and, gathering the entire crowd's attention, said, "The best years of my life were spent in the arms of a woman that wasn't my wife!" The crowd was shocked! He followed up by saying, "And that woman was my mother!" - The crowd burst into laughter and delivered the rest of his talk, which went over quite well.
The next week, the pastor decided he'd give this humor thing a try, and use that joke in his sermon. As he surely approached the pulpit that sunny Sunday, he tried to rehearse the joke in his head. It suddenly seemed a bit foggy to him.
Getting to the microphone he said loudly, "The greatest years of my life were spent in the arms of another woman that was not my wife!" The congregation inhaled half the air in the room. After standing there for almost 10 seconds in the stunned silence, trying to recall the second half of the joke, the pastor finally blurted out, "...and I can't remember who she was!"
#joke