Static electricity
A sweater I bought was picking up static electricity, so I returned it to the store.
They gave me another one, free of charge.
Adam was hanging around the Ga
Adam was hanging around the Garden of Eden feeling very lonely.
So, God asked him, "What's wrong with you?"
Adam said he didn't have anyone to talk to.
God said that He was going to make Adam a companion and that it would be awoman.
He said, "This pretty lady will gather food for you, she will cook for you, andwhen you discover clothing, she will wash it for you.
She will always agree with every decision you make and she will not nag you.
And will always be the first to admit she was wrong when you've had adisagreement.
She will praise you!
She will bear your children.
And never ask you to get up in the middle of the night to take care of them.
"She will NEVER have a headache and will freely give you love and passionwhenever you need it."
Adam asked God, "What will a woman like this cost?"
God replied, "An arm and a leg."
Then Adam asked, "What can I get for a rib?"
#joke
The local bar was so sure that
The local bar was so sure that its owner was the strongest man around that it offered a standing $1,000 bet that no could beat him.
The challenge was that the owner would squeeze a lemon until all the juice ran out into a beer glass, then hand the lemon to the customer. Anyone who could squeeze even one more drop out of the lemon would win the money.
Over the years many people had tried this, truck drivers, weightlifters and all had failed. Then one day this frail little fella with heavy rimmed spectacles came into the bar and asked if he could try the challenge.
After the laughter had subsided the owner said that it was only fair that the man be given a chance at the bet, so he picked up a lemon and started squeezing. Once he was done he handed the remains to the little man who promptly squeezed out 4 more drops of juice onto the bar.
Everyone looked on in amazement as the owner handed over the prize and asked, "What do you do for a living that has given you such strength? Are you a lumberjack, weightlifter, what?"
"No" the man replied, "I work for the IRS."
A blind man enters a Ladies Ba
A blind man enters a Ladies Bar by mistake. He finds his way to a bar stool and orders a drink. After sitting there for a while, he yells to the bartender, "Hey, you wanna hear a blonde joke?"
The bar immediately falls absolutely quiet.
In a very deep, husky voice, the woman next to him says, "Before you tell that joke, sir, you should know five things:
1 - The bartender is a blonde girl.
2 - The bouncer is a blonde gal.
3 - I'm a 6-foot tall, 200-pound blonde woman with a black belt in karate.
4 - The woman sitting next to me is blonde and is a professional weight lifter.
5 - The lady to your right is a blonde and is a professional wrestler.
Now think about it seriously, Mister. Do you still wanna tell that joke?"
The blind man thinks for a second, shakes his head, and declares, "Nah, not if I'm gonna have to explain it five times."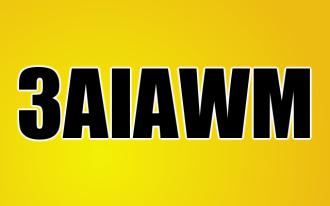 What represents the followin...
What represents the following text 3AIAWM?
Some people grow old gracefull
Some people grow old gracefully, while others fight and scratch the whole way. Andy's wife, refusing to give in to the looks of growing old, goes out and buys a new line of expensive cosmetics guaranteed to make her look years younger.
After a lengthy sitting before the mirror applying the "miracle" products, she asks her husband, "Darling, honestly, if you didn't know me, what age would you say I am"?
Looking over her carefully, Andy replied, "Judging from your skin, 20; your hair, 18; your eyes, 16 and your figure, 25."
"Oh, you flatterer!" she gushed.
Just as she was about to tell Andy his reward, he stops her by saying, "Whoa, hold on there sweetie! I haven't added them up yet!"
#joke
Two rednecks decided that they
Two rednecks decided that they weren't going anywhere in life and thought they should go to college to get ahead.
The first went in to see the counselor, who told him to take math, history, and logic.
"What's logic?" the first redneck asked.
The professor answered, "Let me give you an example. Do you own a weed eater?"
"I sure do."
"Then I can assume, using logic, that you have a yard," replied the professor.
"That's real good!" said the redneck.
The professor continued, "Logic will also tell me that since you have a yard, you also own a house."
Impressed, the redneck said, "Amazing!"
"And since you own a house, logic dictates that you have a wife."
"That's Betty Mae! This is incredible!"
The redneck was catching on.
"Finally, since you have a wife, logically I can assume that you are heterosexual," said the professor.
"You're absolutely right! Why that's the most fascinatin' thing I ever heard! I cain't wait to take that logic class!"
The redneck, proud of the new world opening up to him, walked back into the hallway where his friend was still waiting.
"So what classes are ya takin'?" asked the friend.
"Math, history, and logic!" replied the first redneck.
"What in tarnation is logic?" asked his friend.
"Let me give you an example. Do ya own a weed eater?" asked the first redneck.
"No," his friend replied.
"You're queer, ain't ya?"
#joke
Where Have You Been?
My boss came to me at lunch, "Where the hell have you been? I've been trying to find you all morning!"
I shrugged and said, "Good employees are hard to find!"
There was this guy at a bar, j...
There was this guy at a bar, just looking at his drink. He stays like that for half of an hour.
Then, this big trouble-making truck driver steps next to him, takes the drink from the guy, and just drinks it all down. The poor man starts crying. The truck driver says, "Come on man, I was just joking. Here, I'll buy you another drink. I just can't stand to see a man cry."
"No, it's not that. This day is the worst of my life. First, I fall asleep, and I go late to my office. My boss, outrageous, fires me. When I leave the building, to my car, I found out it was stolen. The police said that they can do nothing. I get a cab to return home, and when I leave it, I remember I left my wallet and credit cards there. The cab driver just drives away."
"I go home, and when I get there, I find my wife in bed with the gardener. I leave home, and come to this bar. And just when I was thinking about putting an end to my life, you show up and drink my poison."
#joke
Trust A Fellow Officer
A defense attorney was cross-examining a police officer during a felony trial -- it went like this:
Q: Officer, did you see my client fleeing the scene?
A: No sir, but I subsequently observed a person matching the description of the offender running several blocks away.
Q: Officer, who provided this description?
A: The officer who responded to the scene.
Q: A fellow officer provided the description of this so-called offender. Do you trust your fellow officers?
A: Yes sir, with my life.
Q: With your life? Let me ask you this then officer, do you have a locker room in the police station, a room where you change your clothes in preparation for your daily duties?
A: Yes sir, we do.
Q: And do you have a locker in that room?
A: Yes sir, I do.
Q: And do you have a lock on your locker?
A: Yes sir.
Q: Now why is it, officer, if you trust your fellow officers with your life, that you find it necessary to lock your locker in a room you share with those officers?
A: You see sir, we share the building with a court complex, and sometimes defense attorneys have been known to walk through that room.
#joke