Farmer Joe decided his injurie...
Farmer Joe decided his injuries from the accident were serious enough totake the trucking company, responsible for the accident, to court. In court, the trucking company's fancy lawyer was questioning FarmerJoe. "Didn't you say, 'I'm fine', at the scene of the accident?" asked the lawyer.
Farmer Joe responded, "Well, I'll tell you what happened. I had just loaded my favorite mule Bessie into the..."
"I didn't ask for a long, drawn-out story," the lawyer interrupted,"just answer the question. Did you not say, at the scene of the accident,'I'm fine'!"
Farmer Joe said, "Well, I had just got Bessie into the trailer and Iwas driving down the road..."
The lawyer interrupted again and said, "Judge, I am trying to establishthe fact that, at the scene of the accident, this man told the HighwayPatrolman on the scene that he was just fine. Now, several weeks afterthe accident, he is trying to sue my client. I believe he is a fraud.Please tell him to simply answer the question."
By this time the Judge was fairly interested in Farmer Joe's answer andsaid to the lawyer, "I'd like to hear what he has to say about his favorite mule Bessie."
Joe thanked the Judge and proceeded, "Well, as I was saying, I had justloaded Bessie, my favorite mule, into the trailer and was driving herdown the highway when this huge semi-truck and trailer ran the stop sign andsmacked my truck right in the side."
He continued, "I was thrown into one ditch and Bessie was thrown intothe other. I was hurting real bad and didn't want to move. However, I couldhear ole Bessie moaning and groaning. I knew she was in terrible shapejust by her groans.
Shortly after the accident a Highway Patrolman came on the scene. Hecould hear Bessie moaning and groaning so he went over to her. After helooked at her, he took out his gun and shot her between the eyes. Then, hecame across the road with his gun in his hand, looked at me and said, 'Yourmule was in such bad shape I had to shoot her. How are you feeling?'"
A soldier was stationed abroad
A soldier was stationed abroad and received a "Dear John" letter from his girlfriend back home. It read: "Dear Dave, I can no longer continue our relationship. The distance between us is just too great. I must admit that I have cheated twice, since you've been gone, and it's not fair to either of us. I'm sorry. Please return the picture of me that I sent you. Love, Kim."
The soldier, with hurt feelings, asked his fellow soldiers for any snapshots they could spare of their girlfriends, sisters, ex-girlfriends, aunts, cousins, etc. In addition to the picture of Kim, Dave included all the other pictures of pretty girls he had collected from his buddies.
There were 43 photos in the envelope along with a note that read: "Dear Kim, I'm so sorry but I can't remember who you are. Please take your picture from the pile, and send the rest back to me. Take care, Dave."
#joke
Speeding Ticket
A driver is pulled over by a policeman. The police man approaches the driver's door.
"Is there a problem Officer?"
The policeman says, "Sir, you were speeding. Can I see your license please?"
The driver responds, "I'd give it to you but I don't have one."
"You don't have one?"
The man responds, "I lost it four times for drink driving."
The policeman is shocked. "I see. Can I see your vehicle registration papers please?"
"I'm sorry, I can't do that."
The policeman says, "Why not?"
"I stole this car."
The officer says, "Stole it?"
The man says, "Yes, and I killed the owner."
At this point the officer is getting irate. "You what!?"
"She's in the boot if you want to see."
The Officer looks at the man and slowly backs away to his car and calls for back up. Within minutes, five police cars show up, surrounding the car. A senior officer slowly approaches the car, clasping his half drawn gun.
The senior officer says "Sir, could you step out of your vehicle please!"
The man steps out of his vehicle. "Is there a problem sir?"
"One of my officers told me that you have stolen this car and murdered the owner."
"Murdered the owner?"
The officer responds, "Yes, could you please open the boot of your car please?"
The man opens the boot, revealing nothing but an empty boot.
The officer says, "Is this your car sir?"
The man says "Yes," and hands over the registration papers.
The officer, understandably, is quite stunned. "One of my officers claims that you do not have a driving license."
The man digs in his pocket revealing a wallet and hands it to the officer. The officer opens the wallet and examines the license. He looks quite puzzled. "Thank you sir, one of my officers told me you didn't have a license, stole this car, and murdered the owner."
The man replies, "I bet you the lying bastard told you I was speeding, too!"
Also Found on http://www.moc-pages.com 'Jokes and Puns #3' Conversation of i Brick group, posted by King Jaspin on September 26, 2015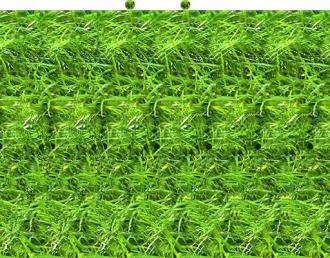 What hides this stereogram?
Stereogram - 3D Image
In a crowded city at a crowded...
In a crowded city at a crowded bus stop, a stunningly beautiful young woman was waiting for the bus. She was decked out in a tight black leather mini skirt with matching leather boots and jacket. As the bus rolled up and it became her turn to get on the bus, she became aware that her skirt was too tight to allow her leg to come up to the height of the bus' first step.
So, slightly embarrassed and with a quick smile to the bus driver, she reached behind her and unzipped her skirt a little, thinking that this would give her enough slack to raise her leg.
Again she tried to make the step onto the bus only to discover she still could not make the step. So, a little more embarrassed, she once again reached behind her and unzipped her skirt a little more.
And for a second time she attempted the step and once again, much to her dismay, she could not raise her leg because of the tight skirt. So, with a coy little smile to the driver, she again unzipped the offending skirt to give a little more slack and again was unable to make the step.
About this time the big Texan that was behind her in the line picked her up easily from the waist and placed her lightly on the step of the bus.
The pretty young woman went ballistic and turned on the would-be hero, screeching at him, "How dare you touch my body! I don't even know who you are!!!"
At this the Texan drawled, "Well ma'am, normally I would agree with you but after you unzipped my fly three times, I kind of figured that we were friends."
#joke
Sam has been in business for 2...
Sam has been in business for 25 years and is finally sick of the stress. He quits his job and buys 50 acres in Alaska as far from humanity as possible. He sees the postman once a week and gets groceries once a month. Otherwise it's total peace and quiet. After six months or so of almost total isolation, someone knocks on his door. He opens it and there's a big, bearded man standing there.
"Name's Lars ...Your neighbor from forty miles away....Having a birthday party Friday ... Thought you might like to come. About 5...
"Great," says Sam, "after six months out here I'm ready to meet some local folks. Thank you."
As Lars is leaving, he stops. "Gotta warn you...There's gonna be some drinkin'."
"Not a problem... after 25 years in business, I can drink with the best of em."
Again, as he starts to leave, Lars stops. "More'n'likely gonna be some fightin' too."
Sam says, "Well, I get along with people. I'll be there. Thanks again."
Once again Lars turns from the door. "I've seen some wild sex at these parties, too."
"Now that's really not a problem," says Sam. "I've been all alone for six months! I'll definitely be there. By the way, what should I bring?"
Lars stops in the door again and says, "Whatever you want, just gonna be the two of us".
Dear Abby,
I'v
Dear Abby,
I've never written to you before, but I really need youradvice on what could be a crucial decision.I've suspected for some time now that my wife has been cheating on me.It's the usual signs... phone rings but if I answer, the caller hangs up.My wife has been going out with the girls a lot recently - although when I ask their names she always says, "Just some friends from work, you don't know them."I always stay awake to look out for her taxi coming home, but she always walks down the street.
Anyway, I have never approached the subject with my wife. I think deep down I just don't want to know the truth, but last night she went out again and I decided to really check on her.
I decided I was going to park my boat next to the garage and then hide behind it so I could get a good view of the whole street when she came home.It was at that moment, crouching behind my boat, that I noticed that the lower unit seemed to be leaking a little oil.Is this something I can fix myself or should I take it back to the dealer?
Worried Sick in Indiana
#joke
Send me your ...
The wife, being a romantic at heart, decided one day that she'd send her husband a text while she was out having coffee with a friend. She texted:
If you are sleeping, send me your dreams.
If you are laughing, send me your smile.
If you are eating, send me a bite.
If you are drinking, send me a sip.
If you are crying, send me your tears.
I love you.
The husband, being a no-nonsense sort of guy, texted back:
I'm on the toilet.
Please advise.
#joke
Two Steps Back
Little Johnny turns up late for school one day and his teacher asks why.
Little Johnny responds, "It's snowing heavily outside, so every time I took one step forward, I slipped two steps back."
"Well, how did you make it to school then?"
Little Johnny sighs, "I got fed up, so I turned to go home."
#joke
Scientific Study Shows
My local college just announced the end of a scientific study...
Results showed that out of 2,293,618,367 people, 94% are too lazy to actually read that number.