Letters from Little Boys to God
Dear God, Why is Sunday School on Sunday? I thought it was supposed to be our day of rest. Tom L.Dear God, I went to this wedding on Sunday and they kissed right in the church! Is that O.K.?NeilDear God,If you watch me in church on Sunday, I'll show you my new shoes.Mickey D.Dear God,Please send me a pony. I never asked for anything before. You can look it up.BruceDear God,If you give me a genie lamp like in Aladdin, I will give you anything you want, except my money or my chess set.RaphaelDear God,Please put another holiday between Christmas and Easter. There is nothing good in there now.GregDear God,Please send Dennis Clark to another camp this summer.PeterDear God,You don't have to worry about me. I look both ways.DeanDear God,Are you really invisible or is that just a trick?DougDear God,I want to be just like my Daddy when I get big but not with so much hair.Sam Dear God,I am American. What are you?RobertDear God,If you didn't let the dinosaur become extinct, we wouldn't have this country. You did the right thing.JonathanDear God,Maybe Cain and Abel would not kill each other if they had their own rooms. It works with my brother.LarryDear God,I do not think anybody could be a better God. Well, I just want you to know that I am not saying that because you are God already.CharlesDear God,I didn't think orange went with purple until I saw the sunset you made on Thursday. That was cool!Eugene-
My Car GPS Works
I got really angry with my car navigation today. I even yelled at it and told it to "go to hell."
Twenty minutes later, it brought me in front of my mother-in-law's house.

They Call Me the Computer
My boss calls me "the computer"...
Nothing to do with intelligence, I go to sleep if left unattended for 15 minutes.
Pray Before Eating
Everyone was seated around the table as the food was being served. When little Logan received his plate, he started eating right away.
"Logan, wait until we say our prayer," his mother reminded him.
"I don't have to," the little boy replied.
"Of course you do," his mother insisted, "we say a prayer before eating at our house."
"That's at our house," Logan explained, "but this is Grandma's house and she knows how to cook."
#joke
FLEX WORDLE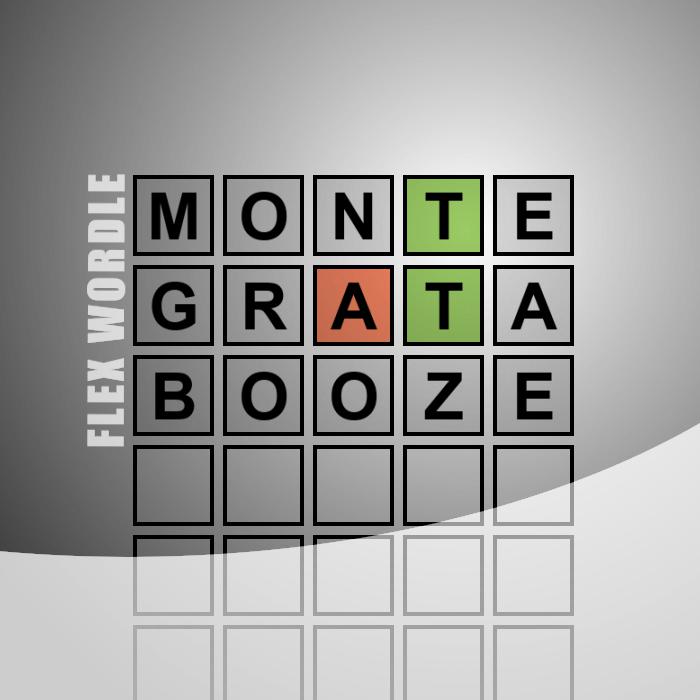 Guess the
WORDLE
in 3 tries. After each guess, the color of the tiles will change to show how close your guess was to the solution.
Answering Service
"Your call is very important to us...
... Please enjoy this 40-minute flute solo."

You are not getting divorced!
An old man calls his son and says, "Listen, your mother and I are getting divorced. Forty-five years of misery is long enough."
"Dad, what are you talking about?" the son screams.
"We can't stand the sight of each other any longer," he says. "I'm sick of her face, and I'm sick of talking about this, so call your sister and tell her," and he hangs up.
Now, the son is worried. He calls his sister. She says, "Like hell they're getting divorced!" She calls their father immediately. "You're not getting divorced! Don't do another thing. The two of us are flying home tomorrow to talk about this. Until then, don't call a lawyer, and don't file papers. DO YOU HEAR ME?" She hangs up the phone.
The old man turns to his wife and says, "Okay, they're both coming for Christmas and paying their own airfares.
An amazing dog...
There was this ad posted on the office window of an accounting firm :
"HELP wanted. Must be able to type 70 words per minute. Computer literacy is required. Must be bilingual. EQUAL EMPLOYER."
So there was this dog ambling outside the office. It noticed the ad and shuffled into the office to apply for the position. The employer took one look at the dog, shook his head and said "But I can't hire a dog."
The dog pointed at the words EQUAL EMPLOYER on the ad. So the employer said, "OK, can you first type this document?" and gave the dog a letter. The dog typed everything correctly and neatly without a mistake at a rate of 70 words per minute.
Flustered, the employer then said, "Then, can you put these figures into spreadsheet and make a program to feed it into the mainframe, process it in the General Ledger Module and give me the Balance Sheets and Profit and Loss Statement?" and gave the dog some documents. The dog completed the spreadsheet, the program, the Balance Sheet and the P/L statement promptly & correctly.
The employer shook his head, pointed at the ad and said, "But are you bilingual?"
The dog said "Meow!"
#joke
Just Like Family
Saw a sign at a store that said, "We treat you like family."
I'm not going in there.
Join us on WhatsApp