Short jokes - funny one liners (1 to 10)
| | |
| --- | --- |
| | Short funny jokes. These jokes are less 300 chars long, so easy to remember! These are the jokes listed 1 to 10. |
Eels being friendly
"Groups of eels that value being friendly with one another are social morays."
Large store of jokes
"The comedian with a large store of jokes came fully quipped."
Letter to Grandma
"Are you writing a thank you letter to Grandma like I told you to?"
"Yes, Mom."
"Your handwriting seems very large, why is that?"
"Well, Grandma can't hear well, so I'm writing very loudly."
Rhymes In Chemistry

CHEMISTRY RHYMES
Old Man Stokes
Old man Stokes was a gentleman fine
Who lived beside the Raleigh line;
Old anti-Stokes, his existance denied,
Lived never-the-less on the other side.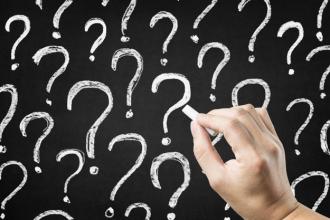 Hands she has but does not h...
Hands she has but does not hold, teeth she has but does not bite, feet she has but they are cold, eyes she has but without sight. Who is she?
Leaving Things Unfinished
Mother: "Son, finish your breakfast. It's not good to leave things undone or unfinished."
Son: "Then I will go back to sleep."
Mother: "Why?"
Son: "Because I want to finish my sleep."
Funniest tweet at Edinburgh fringe and 6 shortlisted
"wis walkin home n someone threw a block of cheese oot their windee n it hit me on the head, i turned n shouted that wisna very mature wis it"
This Cheesy pun was deemed the best joke of Scottish Twitter by a panel of comedians on 2019 Edinburgh fringe.
@marcsimps0n posted Winning Joke tweet. on Sep 28, 2017.
Other shortlisted entries:
Dreadin the day someone gets down on one knee and asks me to marry them cos a have a hefty double chin when a look down - TM (twitter - @TeiganMair)
Canny believe how expensive being alive is - Nicole Baird (@Nicolebairdd_X)
Mental that yer nipples are older than yer teeth - Danny Gilmartin(@DannyGilmartin1)
Fucking class having a shower at your girlfriends. Using stuff like a charcoal facial scrub and a pomegranate & mango shower milk, I've came out the shower smelling like a fresh fruit market on a hot summers day, feeling like a brand new woman. 13/10 would recommend. - Flanny (@LiamFlannigan1)
Also, check out
The best Joke of 2019 Edinburgh fringe
, alongside nine more jokes that almost won.
#joke #pun
#short
#fringe #fringe2019 #fringefestival #edinburghpringe
She would marry one day
"Doris dreamed she would marry one day. She indeed did and became Doris Day."
Peace and quiet
My partner asked me if she could have a little peace and quiet while she cooked dinner.
So I took the battery out of the smoke detector
Posted by Offlinecapt k on July 29, 2016, on https://www.redandwhitekop.com forum "Jokes so bad they're funny"
Eecho from ridge
"He said I could never get an echo from his ridge, but I called his bluff."
Healthy Advice
People's parents actually give them sage advice, like "Do what you love, and the money will follow" or "The early bird gets the worm."
All I remember is, "Don't fill up on bread."