Short jokes - funny one liners (1 to 10)
| | |
| --- | --- |
| | Short funny jokes. These jokes are less 300 chars long, so easy to remember! These are the jokes listed 1 to 10. |
The Wrong Finger
At the cocktail party, one woman said to another, "Aren't you wearing your wedding ring on the wrong finger?"
The other replied, "It makes sense, don't you think? After all I married the wrong man."
"If all is love, will
"If all is love, will everything end in the Apuckerlips?"
Not Welcomed
An infectious disease walks into a bar.
The bartender says, "We don't serve infectious diseases here."
The infectious disease says, "Well, you're not a very good host."
The Very Funny John Pinette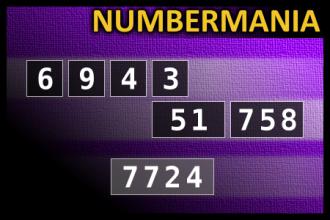 Calculate the number 7724
NUMBERMANIA: Calculate the number 7724 using numbers [6, 9, 4, 3, 51, 758] and basic arithmetic operations (+, -, *, /). Each of the numbers can be used only once.
Corpse up for adoption
"A necromancer trainee put a corpse up for adoption. He just couldn't raise the dead right now."
Marriage Advice
When a woman in my office became engaged, a colleague offered her some advice. "The first seven years are the hardest," she said.
"How long have you been married?" I asked.
"Seven years," she replied.
Stolen glasses
To the person who stole my glasses
I will find you, I have contacts
Photo by Mark Solarski on Unsplash
Two Monkeys Share
What do you call two monkeys who share an Amazon account?
Prime mates.
Prison guard job
"He turned down a prison guard job to become a prize fighter. Later he moaned, 'I could have been a con tender.'"
Why are educated people so hot?
Why are educated people so hot?
Cause they got more degrees.
Photo by Наталия Когут on Pixabay