Short jokes - funny one liners (1 to 10)
| | |
| --- | --- |
| | Short funny jokes. These jokes are less 300 chars long, so easy to remember! These are the jokes listed 1 to 10. |
"Twister arm and the
"Twister arm and the storm chaser will tell you almost anything. Give her a funnel cake and she spills all!"
My Favorite Exercise
My favorite exercise is a cross between a lunge and a crunch.
It's called lunch.
"Snake! Run!"
Two men are hiking through the woods when one of them cries out, "Snake! Run!"
His companion laughs at him. "Oh, relax. It's only a baby," he says. "Don't you hear the rattle?"
"Moby Dick didn't ha
"Moby Dick didn't have a funeral but he did have a huge wake."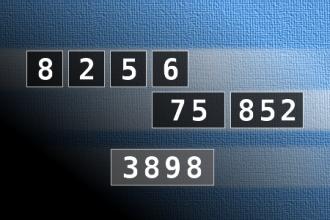 Calculate the number 3898
NUMBERMANIA: Calculate the number 3898 using numbers [8, 2, 5, 6, 75, 852] and basic arithmetic operations (+, -, *, /). Each of the numbers can be used only once.
Timmy's Test Paper
Teacher: "I hope I didn't see you looking at Timmy's test paper?"
Little Johnny: "I hope you didn't see me either!"
Another Recital
"Today," said the professor, "I will be lecturing about the kidneys, intestines, pancreas, and the liver."
One med student leaned toward his friend sitting next to him, "Great, we have to sit through another organ recital."
Weight puns
"Everyone hated my weight puns. They all left en mass."
Political papers
"Where do you find all the political papers? In the Cabinet!"
Do Not Bend
A man spies a letter lying on his doormat. It says on the envelope "DO NOT BEND ".
He spends the next 2 hours trying to figure out how to pick it up.

Never Made A Mistake
I never made a mistake in my life!
I thought I did once, but I was wrong.