Doctor jokes - jokes about doctors (1 to 10)
| | |
| --- | --- |
| | Jokes about doctor. These are funny jokes with doctors! These are the jokes listed 1 to 10. |
A redneck couple, both bona fi...
A redneck couple, both bona fide rednecks, had 9 children. They went to the doctor to see about getting the husband 'fixed'.
The doctor gladly started the required procedure and asked them what finally made them make the decision. Why after nine children would they choose to do this?
The husband replied that they had read in a recent article that one out of every ten children being born in the United States was Mexican, and they didn't want to take a chance on having a Mexican baby because neither of them could speak Spanish.
A man enters the hospital for
A man enters the hospital for a circumcision. When he comes to after the procedure, he's perturbed to see several doctors standing around his bed.
"Son, there's been a bit of a mix-up," admits the surgeon. "I'm afraid there was an accident, and we were forced to perform a sex-change operation. You now have a vagina instead of a penis."
"What?!" gasps the patient. "You mean I'll never experience another erection?"
"Oh, you might, " the surgeon reassures him. "Just not yours."
The mother of a 17-year-old gi...
The mother of a 17-year-old girl was concerned that her daughter was having sex. Worried the girl might become pregnant and adversely impact the family's status, she consulted the family doctor.
The doctor told her that teenagers today were very willful and any attempt to stop the girl would probably result in rebellion. He then told her to arrange for her daughter to be put on birth control and until then, talk to her and give her a box of condoms.
Later that evening, as her daughter was preparing for a date, the woman told her about the situation and handed her a box of condoms.
The girl burst out laughing and reached over to hug her mother saying: "Oh Mom! You don't have to worry about that! I'm dating Susan!"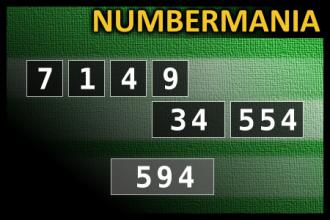 Calculate the number 594
NUMBERMANIA: Calculate the number 594 using numbers [7, 1, 4, 9, 34, 554] and basic arithmetic operations (+, -, *, /). Each of the numbers can be used only once.
Jim is planning to marry, he i
Jim is planning to marry, he is, and asks his family doctor how he could tell if his bride-to-be is still a virgin.
His doctor says, "Jim, all of us use three things for what we call a Do-It-Yourself Virginity Test Kit, which consist of a small can of red paint, a small can of blue paint and a shovel."
Jim asks, "Aye, and what do I do with these things, doctor?"
The doctor replies, "Before you climb into bed on your wedding night, you paint one of your balls red and the other ball blue. If she says, 'That's the strangest pair of balls I've ever seen', you hit her with the shovel."

A man working with an electric...
A man working with an electric saw accidentally saws off all 10 fingers. He rushes to the emergency room. The doctor says, "Give me the fingers and I'll see what I can do."
"But I don't have the fingers!"
"Why didn't you bring the fingers?!" asks the incredulous doctor.
"Doc, I couldn't pick them up."

Skipping Days
A blonde is terribly overweight, so her doctor put her on a diet. "I want you to eat regularly for two days, then skip a day, and repeat this procedure for two weeks. The next time I see you, you'll have lost at least 5 pounds."
When the blonde returned, she shocked the doctor by losing nearly 20 pounds. "Why, that's amazing!" the doctor said, "Did you follow my instructions?"
The blonde nodded, "I'll tell you though, I thought I was going to drop dead that third day."
"From hunger, you mean?" asked the doctor.
"No, from skipping."
An overweight blonde consulted...
An overweight blonde consulted her doctor for advice. The doctor advised that she run 10 miles a day for 30 days. This, he promised, would help her lose as much as twenty pounds.
The blonde follows the doctor's advice, and, after thirty days, she was pleased to find that she'd indeed lost twenty pounds.
She phoned the doctor and thanked him for the wonderful advice which produced such effective results. At the end of the conversation, however, she asked one last question:
"How do I get home, since I am now 300 miles away?"