For cheapskates, picking up th
For cheapskates, picking up the cheque can be de bill itating.
Commandment 1. Marriages are m
Commandment 1. Marriages are made in heaven. But so again are thunder and lightning.
Commandment 2. If you want your wife to listen and pay strict attention to every word you say, talk in your sleep.
Commandment 3. Marriage is grand -- and divorce is at least 100 grand!
Commandment 4. Married life is very frustrating. In the first year of marriage, the man speaks and the woman listens. In the second year, the woman speaks and the man listens. In the third year, they both speak and the neighbors listen.
Commandment 5. When a man opens the door of his car for his wife, you can be sure of one thing: Either the car is new or the wife is.
Commandment 6. Marriage is when a man and woman become as one; The trouble starts when they try to decide which one.
Commandment 7. Before marriage, a man will lie awake all night thinking about something you say. After marriage, he will fall asleep before you finish.
Commandment 8. Every man wants a wife who is beautiful, understanding, economical, and a good cook. But the law allows only one wife.
Commandment 9. Marriage and love are purely matter of chemistry. That is why wife treats husband like toxic waste.
Commandment 10. A man is incomplete until he is married. After that, he is finished..
#joke
What Just Happened Here?
A military cargo plane, flying over a populated area, suddenly loses power and starts to nose down. The pilot tries to pull up, but with all their cargo, the plane is too heavy. So he yells to the soldiers in back to throw things out to make the plane lighter. They throw out a pistol. "Throw out more!" shouts the pilot. So they throw out a rifle. "More!" he cries again. They heave out a missile, and the pilot regains control.
He pulls out of the dive and lands safely at an airport. They get into a jeep and drive off. Pretty soon they meet a boy on the side of the road who's crying. They ask him why he's crying and he says "A pistol hit me on the head!"
They drive more and meet another boy who's crying even harder. Again they ask why and the boy says, "A rifle hit me on the head!"
They apologize and keep driving. They meet a boy on the sidewalk who's laughing hysterically. They ask him, "Kid, what's so funny?" The boy replies, "I sneezed and a house blew up!"
#joke
Anniversary Gift
On their 25th wedding anniversary, a husband took his wife out to dinner. Their teenage daughters said they'd have dessert waiting for them when they returned.
After the couple got home, they saw that the dining room table was beautifully set with china, crystal and candles, and there was a note that read: 'Your dessert is in the refrigerator. We are staying with friends, so go ahead and do something we wouldn't do!'
'I suppose,' the husband responded, 'we could vacuum.'
#joke
"The dietician warned
"The dietician warned her clients off fast food with a saturation of facts."
Passover Miracles for Moses?
Moses was sitting in the Egyptian ghetto. Things were terrible. Pharaoh wouldn't even speak to him. The rest of the Israelites were mad at him and making the overseers even more irritable than usual, etc. He was about ready to give up.Suddenly a booming, sonorous voice spoke from above: "You, Moses, heed me ! I have good news, and bad news."Moses was staggered. The voice continued: "You, Moses, will lead the People of Israel from bondage. If Pharaoh refuses to release your bonds, I will smite Egypt with a rain of frogs.""You, Moses, will lead the People of Israel to the Promised Land. If Pharaoh blocks your way, I will smite Egypt with a plague of Locust.""You, Moses, will lead the People of Israel to freedom and safety. If Pharaoh's army pursues you, I will part the waters of the Red Sea to open your path to the Promised Land."Moses was stunned. He stammered, "That's...that's fantastic. I can't believe it! But what's the bad news?""You, Moses, must write the Environmental Impact Statement."
#joke
FLEX NERDLE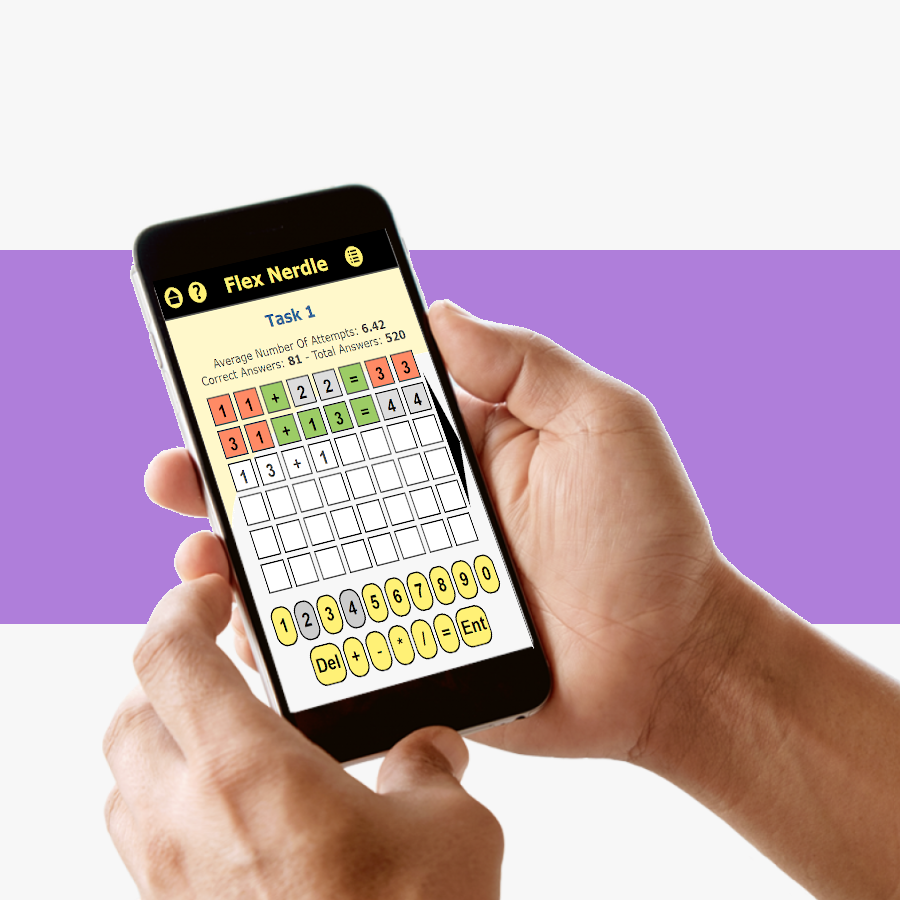 Guess the
NERDLE
in 6 tries. After each guess, the color of the tiles will change to show how close your guess was to the solution.
Good news and bad news....
A doctor enters into a patient's room and informs the patient that he has good news and bad news. He then asks the patient which news he would like to hear.
The patient responds, "Doctor, give me the good news."
The doctor says, "Well we are gonna name a disease after you."
"Doc, you've gotta help me...
"Doc, you've gotta help me... my wife just isn't interested in sex anymore. Haven't you got a pill or something I can give her?"
"Look, I can't prescribe..."
"Doc, we've been friends for years. Have you ever seen me this upset? I am desperate! I can't think; I can't concentrate; my life is miserable! You've got to help me."
The doctor opens his desk drawer and removes a small bottle of pills. "Ordinarily, I wouldn't do this. These are experimental, the tests so far indicate that they're VERY powerful. Don't give her more than ONE, understand? JUST one."
"I don't know, doc; she's awfully cold..."
"One. No more. In her coffee. Okay?"
"Um... okay."
Our hero expresses gratitude, and departs for home, where his wife has dinner waiting. When dinner is finished, she goes to the kitchen to bring dessert. Our hero, in fumbling haste, pulls the pills from his pocket and drops one into his wife's coffee. He reflects for a moment, hesitates, then drops in a second pill. And then he begins to worry. The doctor did say they were powerful. Then an inspiration strikes: he drops one pill into his own coffee.
His wife returns with the shortcake, and they enjoy their dessert and coffee, our hero with poorly concealed anticipation.
Sure enough, a few minutes after they finish, his wife shudders a little, sighs deeply and heavily, and a strange smoky look enters her eyes. In a deep, throaty, near-whisper, in a tone of voice he has never heard her use before, she says, "I... need...a man!"
His eyes glitter and his hands tremble as he replies, "Me... too!"
Morality
If electricity comes from electrons... does that mean that morality comes from morons?
Team Spirit
At one point during a game, the coach said to one of his young players, "Do you understand what cooperation is? What a team is?"
The little boy nodded in the affirmative.
"Do you understand that what matters is whether we win together as a team?"
The little boy nodded yes.
"So," the coach continued, "when a strike is called, or you're out at first, you don't argue or curse or attack the umpire. Do you understand all that?"
Again the little boy nodded.
"Good," said the coach.
"Now go over there and explain it to your mother."
#joke
There are no races, only count...
There are no races, only countries of people Chuck Norris has beaten to different shades of black and blue.
A couple pulled into the drive...
A couple pulled into the driveway after their first date. The guy leans over and gives the girl a long, slow kiss. While he's kissing her, he quietly unzips his pants, takes her hand, and puts it on his penis.
When she realizes what it is, she screams, jumps out of the car, and yells back at him as she starts closing the car door, "I've got just two words for you, Drop Dead!!"
"And I've got two words for you too," the guy shrieks, "LET GO!!!!"
#joke
Things sure have changed...
As a little girl climbed onto Santa's lap, Santa asked the usual, "And what would you like for Christmas?"
The child stared at him open mouthed and horrified for a minute, then gasped: "Didn't you get my E-mail?"
Join us on WhatsApp