Why We Vote In November
Old man walks up and says, "For sixty years I've been trying to figure out why we vote in November. Finally found the answer this year."
"Why's that?"
"Better selection of turkeys!"
"Do Haematologists ha
"Do Haematologists have blood relationship with their patients?."
Doctors - What They Say / W
Doctors - What They Say / What They Mean
"This should be taken care of right away."
Meaning: I'd planned a trip to Hawaii next month, but this is so easy and profitable that I want to fix it before it cures itself.
"Well, what do we have here...?"
Meaning: He has no idea and is hoping you'll give him a clue.
"Let me check your medical history."
Meaning: I want to see if you've paid your last bill before spending anymore time with you.
"Why don't we make another appointment later in the week."
Meaning: I'm playing golf this afternoon, and this is a waste of time.
- or -
I need the bucks, so I'm charging you for another office visit.
"We have some good news and some bad news."
Meaning: The good news is, I'm going to buy that new BMW. The bad news is, you're going to pay for it.
"Let's see how it develops."
Meaning: Maybe in a few days it will grow into something that can be cured.
"Let me schedule you for some tests."
Meaning: I have a forty percent interest in the lab.
"I'd like to have my associate look at you."
Meaning: He's going through a messy divorce and owes me a bundle.
"I'd like to prescribe a new drug."
Meaning: I'm writing a paper and would like to use you for a guinea pig.
"If it doesn't clear up in a week, give me a call."
Meaning: I don't know what it is. Maybe it will go away by itself.
"That's quite a nasty looking wound."
Meaning: I think I'm going to throw up.
"This may smart a little."
Meaning: Last week two patients bit off their tongues.
"Well, we're not feeling so well today, are we...?"
Meaning: I'm stalling for time. Who are you and why are you here?
"This should fix you up."
Meaning: The drug company slipped me some big bucks to prescribe this stuff.
"Everything seems to be normal."
Meaning: Rats! I guess I can't buy that new beach condo after all.
"I'd like to run some more tests."
Meaning: I can't figure out what's wrong. Maybe the kid in the lab can solve this one.
"There is a lot of that going around."
Meaning: That's the third one this week. I'd better learn something about this.
"If the symptoms persist, call for an appointment."
Meaning: I've never heard of anything so disgusting. Glad I'm off next week.
Fishing On The Lake
A famous admiral and an equally famous general were fishing together when a sudden squall came up. When it died down both eminent warriors were struggling helplessly in the water.
The admiral floundered his way back to the boat and pulled himself painfully in. Then he fished out the general, using an oar.
Catching his breath, he puffed: "Please don't say a word about this to anyone. If the Navy found I can't swim I'd be disgraced.
"Don't worry," the general said. "Your secret is safe. I'd hate to have my men find out I can't walk on water."
#joke
If God Had Voice Mail
Thank you for calling heaven. I am sorry, all of our angels and saints are busy helping other sinners right now. However, your prayer is important to us and we will answer it in the order it was received. Please stay on the line.If you would like to speak to:God, press 1. Jesus, press 2. The Holy Spirit, press 3.If you would like to hear King David sing a Psalm while you are holding, press 4.To find a loved one who has been assigned to Heaven, press 5, then enter his or her social security number followed by the pound sign. (If you get a negative response, please hang up and try area code 666.)For reservations in heaven, please enter J-O-H-N 3:16For answers to nagging questions about dinosaurs, the age of the earth, life on other planets, and where Noah's Ark is, please wait until you arrive.If you are calling after hours and need emergency assistance, please contact your local pastor.
#joke
Send in help
A guy calls the hospital and a nurse answers the phone.
The guy said, "Send in help because my wife is going into labor."
The nurse said, "Is this her first child?"
The guy replied, "No, this is her husband."
FLEX NERDLE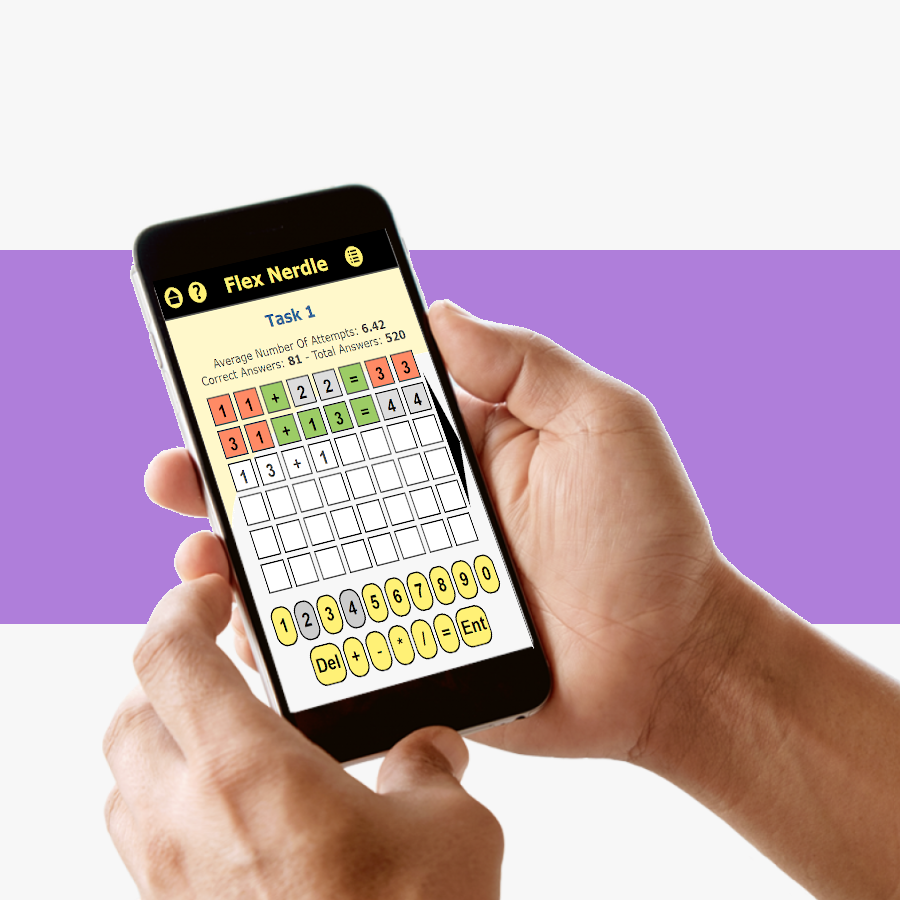 Guess the
NERDLE
in 6 tries. After each guess, the color of the tiles will change to show how close your guess was to the solution.
Because he said ...
R
Because he said ...
My wife only has sex with me for a purpose. Last night she used me to time an egg.
It's tough to stay married. My wife kisses the dog on the lips, yet she won't drink from my glass!
Last night my wife met me at the front door. She was wearing a sexy negligee. The only trouble was, she was coming home.
A girl phoned me and said, 'Come on over. There's nobody home.' I went over. Nobody was home!
A hooker once told me she had a headache!
If it weren't for pickpockets, I'd have no sex life at all.
I was making love to this girl and she started crying I said, 'Are you going to hate yourself in the morning?' She said, 'No, I hate myself now.'
My wife is such a bad cook, if we leave dental floss in the kitchen the roaches hang themselves.
I'm so ugly I stuck my head out the window and got arrested for mooning.
The other day I came home early and a guy was jogging, naked. I asked him, 'Why?'He said, 'Because you came home early.'
My wife's such a bad cook, the dog begs for Alka-Seltzer.
I know I'm not sexy. When I put my underwear on I can hear the Fruit-of-the-Loom guys giggling.
My wife is such a bad cook, in my house we pray after the meal.
My wife likes to talk on the phone during sex; she called me from Chicago last night.
My family was so poor that if I hadn't been born a boy, I wouldn't have had anything to play with.
#joke
Detective test
A policeman was interrogating 3 SARDARS who were training to become detectives. To test their skills in recognizing a suspect, he shows the first SARDAR a picture for 5 seconds and then hides it.
"This is your suspect, how would you recognize him?"
The first SARDAR answers, "That's easy, we'll catch him fast because he only has one eye!"
The policeman says, "Well...uh...that's because the picture I showed is his side profile."
Slightly flustered by this ridiculous response, he flashes the picture for 5 seconds at the second SARDAR and asks him, "This is your suspect, how would you recognize him?"
The second SARDAR smiles, flips his hair and says, "Ha! He'd be too easy to catch because he only has one ear!"
The policeman angrily responds, "What's the matter with you two?? Of course only one eye and one ear are showing because it's a picture of his side profile! Is that the best answer you can come up with?"
Extremely frustrated at this point, he shows the picture to the third SARDAR and in a very testy voice asks, "This is your suspect, how would you recognize him? He quickly adds, "Think hard before giving me a stupid answer."
The SARDAR looks at the picture intently for a moment and says, "The suspect wears contact lenses."
The policeman is surprised and speechless because he really doesn't know himself if the suspect wears contacts or not. "Well, that's an interesting answer. Wait here for a few minutes while I check his file and I'll get back to you on that."
He leaves the room and goes to his office, checks the suspect's file in his computer, and comes back with a beaming smile on his face.
"Wow! I can't believe it. It's TRUE! The suspect does in fact wear contact lenses. Good work! How were you able to make such an astute observation?"
"That's easy," the SARDAR replied. "He can't wear regular glasses because he only has one eye and one ear."
Submitted by sai1ram
Edited by calamjo
Competition at the retirement home
An old man and an old woman are together every night. They aren't married, but for years and years they have spent every night together. All they ever do is sit on the couch buck naked and watch TV while she holds his weiner.
Every night, like clockwork, they do this - sit on the couch watching TV while she holds his weiner.
One night he doesn't show up. Then a second night goes by - no show. She calls him up.
"Where you been?" "Oh ... I've been down at what's her name's." "What are you doing there?"
"Pretty much the same thing we do - sitting naked on the couch watching TV while she holds my weiner."
"Well, what does she have that I don't have?"
"Parkinson's."
#joke
Password
A female secretary was helping her new boss set up his computer and asked him what word he would like to use as a password to log in with.
Wanting to embarrass his new secretary a bit and let her know where they stood, he smugly told her to enter 'penis.'
Without blinking or saying a word, she entered the password. She then almost died laughing at the computer's response:
PASSWORD REJECTED. NOT LONG ENOUGH!
Submitted by Calamjo
Edited by Curtis
#joke
Lone Ranger
Tonto and the Lone Ranger had a falling out... because the Lone Ranger discovered that "Kimosabee" actually means... "asshole!"
Submitted by Curtis
Edited by Yisman
Dane Cook: Watching The Discovery Channel
Im watching some television tonight. Im watching The Discovery Channel. You know, this channel, you never ever plan on watching this. It just happens. Youre flickin around, all of a sudden -- boom -- youre watching a mole for an hour-and-a-half.
Join us on WhatsApp