One morning the phone rang at ...
One morning the phone rang at 3:00 a.m. in Jeff's house. He picked up the phone and a woman asked, "Is this 555-1111?"
"No, this is 555-1112." Jeff replied.
"Oh, I'm so sorry for disturbing you." The woman said.
"That's alright," Jeff said. "I had to get up to answer the phone anyway."
#joke
Bricks
Put about 100 bricks in some particular order in a closed room with an open window. Then send 2 or 3 candidates in the room and close the door. Leave them alone and come back after 6 hours and then analyse the situation.
A dentist a nurse and a army g...
A dentist a nurse and a army general are flying.
The dentist decides to drop a tooth brush out of the plane. The nurse drops down a medical kit and the army general drops a bomb.
They land the airplane and see what happened...
First they found a guy looking for his false teeth.
Next they found a guy bandaging his wounds.
Lastly they found a young boy laughing his head off.
They asked him what happened and he said, "My grandfather farted and blew up his house."
#joke
A Rare Book
A collector of rare books ran into an acquaintance who told him he had just thrown away an old Bible that he found in a dusty, old box. He happened to mention that Guten-somebody-or-other had printed it.
"Not Gutenberg?" Gasped the collector.
"Yes, that was it!""You idiot! You've thrown away one of the first books ever printed. A copy recently sold at an auction for half a million dollars!"
"Oh, I don't think this book would have been worth anything close to that much," replied the man. "It was scribbled all over in the margins by some guy named Martin Luther."
#joke
Q: Did you blow your horn or a...
Q: Did you blow your horn or anything?
A: After the accident?
Q: Before the accident.
A: Sure, I played for ten years. I even went to school for it.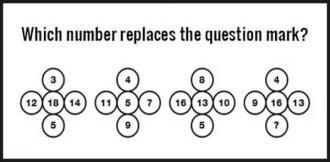 Which number replaces the qu...
Which number replaces the question mark?
A lady answers the doorbell. A...
A lady answers the doorbell. A man at the door says, "I'm the piano tuner." "I didn't call for a piano tuner," says the lady. "No," says the man, "but your neighbors did."
Lightbulb Joke Collection 08
Q: How many Dylan fans does it take to screw in a light bulb?
A: The answer, my friend, is blowin' in the wind. The answer is blowin' in the wind.
Q: How many Pet Shop Boys does it take to change a lightbulb ?
A: Two. One to change it and one to sit around looking bored.
Q: How many heavy metal fans does it take to change a lightbulb ?
A: Three. One to change it and two to say "Excelleeeeeent !"
Q: How many punk rockers does it take to change a lightbulb ?
A: Two: One to screw in the bulb and the other to smash the old one on his forehead.
Q: How many crusties does it take to change a lightbulb ?
A: Twelve. Crusty #1 yanks the old bulb out and crusty #2 is just about to put the new one in when crusties #3 and #4 stagger in and start arguing that it's their turn. In the ensuing squabble the bulb gets dropped on the floor and smashes. Then crusty #5 points out what a good laugh this is and so chief crusty (#6) dispatches crusties #7 and #8 to go down the shops to buy a new one. After having visited at least 2 off licences on the way, they find their way into the hardware shop. While crusty #7 is busily trying to buy 6 new bulbs for the princely sum of 10p each and a can of special brew, crusty #8 is busy liberating as many as will fit into his long grey shapeless overcoat's pockets. They are joined on the way back by crusties #9 and #10 whose names they've forgotten but they do at least *sound* familiar, and much frivolous hugging ensues until someone remembers what the trip down the shops was all about. On their way back into the squat they pass crusty #11, who has only just joined the group, and who is just on his way out to go and get his hair crimped. Anyway once inside, the lightbulbs are all smashed on the floor and the stereo is cranked up so the dancing can begin. At this point crusty #12 comes back in from a Levellers gig and collapses in a corner, only to find he is lying on something that makes a noise, which turns out to be the dog, holding the last unsmashed lightbulb in its mouth.
#joke
Chapter 11
"The job notice posted at the University placement office advertised for someone to set up a bookkeeping system for a local dinner theater that was filing for bankruptcy.
When an eager first-year accounting student inquired, the interviewer told him that the company needed an advanced student capable of handling Chapter 11 proceedings.
"I'm sure I could do it," the student proclaimed confidently. "My class is already up to chapter fourteen."
#joke
What does a king do when he bu...
What does a king do when he burps?


Issues a royal pardon.

Steering wheel
So a guy walks into a bar with a steering wheel down his pants.
When he walks up to the bar and orders a drink, the bar tender
says:
"Gee that must be a bit annoying mate"
The guy replies: "Yeah, its driving me nutts!"
up, comedians, funny videos, d...
up, comedians, funny videos, dane cook, mike birbiglia, eugene mirman, demetri martin, jeff dunham, katt williams, daily joke, joke of the day, funny jokes, yo mama, jokes, redneck, blond, george bush, bush, lawyer, favorite, list, animal, college, dumb