W O R D S
A husband read a...
W O R D S
A husband read an article to his wife about how many words women use
a day... 30,000 to a man's 15,000.
The wife replied, "The reason has to be because we have to repeat
everything to men...
The husband then turned to his wife and asked, "What?"

Q: What do a ...
Q: What do a mopeds and fat women have in common?


A: They're both fun to ride until somebody sees you.
Something Missing
When George Washington was crossing the Delaware River with his troops, there were 33 (remember this number) in Washington's boat.
One of the mysteries of life i...
One of the mysteries of life is that a two pound box of chocolates can make you gain five pounds.
The reason women over 50 don't have babies is because we would put them down and forget where we put them.
It's time to give up jogging for your health when your thighs keep rubbing together and starting your pants on fire.
What happens if you confuse your Valium with your birth control pills?
You have 12 kids, but you don't really care.
Skinny people bug me. They say things like, "Sometimes I forget to eat." Now, I've forgotten my keys, my glasses, my address and my mother's maiden name. But I have never forgotten to eat! You have to be a special kind of stupid to forget to eat!
What is the best way to forget your troubles? Wear tight clothes.
Why is it harder to lose weight as you get older? Because by that time your body and your fat have become really good friends.
My mind doesn't wander, it leaves completely.
What happens when you leave an outfit hanging in your closet for a while? I shrinks two sizes.
It's nice to live in a small town, because if you don't know what you are doing, someone else does.
I read some article which said that the symptoms of stress are impulse buying, eating too much and driving too fast. Are they kidding? That's what I call a perfect day.
#joke
A Recently Spotted Bumper Sticker:
"My other car was a bicycle last time."
You Know You Live in San Franc...
You Know You Live in San Francisco When...

You are thinking of taking an adult ed class - but you can't decide between a Yoga, Channeling or Building Your Web Site class.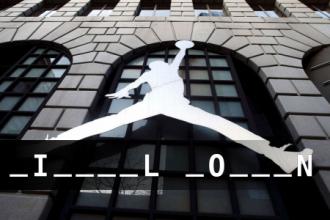 Find the missing text [*I****L *O***N]
Background picture associated with the solution.
Mommy, you are getting fat!
When I was six months pregnant with my third child, my three year old came into the room when I was just getting ready to get into the shower.
She said, "Mommy, you are getting fat!"
I replied, "Yes, honey, remember Mommy has a baby growing in her tummy."
"I know," she replied ... "but what is growing in your butt?"
#joke
What did the pig say on a hot ...
What did the pig say on a hot summer's day?

I'm bacon.

Short Irish Jokes
Q: Did you hear about the Irish abortion clinic?
A: It has a 12 month waiting list.
Q: What's long & green & has a low I.Q.?
A: A St. Patrick's Day Parade
Q: Why do people wear shamrocks on St. Patrick's Day?
A: Regular rocks are too heavy.
Q: Why can't you borrow money from a leprechaun?
A: Because they're always a little short.
Q: How can you tell if an Irishman is having a good time?
A: He's Dublin over with laughter!
Q: Why did St. Patrick drive the snakes out of Ireland?
A: He couldn't afford plane fare.
Q: What's Irish and stays out all night?
A: Patty O'furniture!
Q: How did the Irish Jig get started?
A: Too much to drink and not enough restrooms!
#joke
Pain in the neck
Why didn't they invite the giraffe to the party?
He was a pain in the neck.
Perfect Tee Shot
A guy stands over his tee shot for what seems an eternity: looking up, looking down, measuring the distance, figuring the wind direction and speed. Finally his exasperated partner says, Whats taking so long? Hit the damn ball!
The guy answers, My wife is up there watching me from the clubhouse. I want to make this a perfect shot.
Forget it, man, says his partner. Youll never hit her from here.
#joke
A CEO of a large company is se...
A CEO of a large company is seeking advice on whether or not to downsize his company. He turns to his eternally optimistic secretary and asks, "Is this glass half full or half empty?"
Well you know me, she replies, "be thankful for what you have. It's half full!"
He then turns to his eternally pessimistic accountant. "Well, is it half full, or half empty?" He repeats.
"Sir, you know my stance. There can always be more... It's half empty to me."
He then turns to the re-engineering consultant sitting next to him. "Well, you can see my dilemma. What do you think?"
The consultant looks at the half full glass of water, and then looks up at the CEO.
"Well, looks like you've got more glass there than you need."
#joke
The wedding ring....
At the cocktail party, one woman said to another, "Aren't you wearing your wedding ring on the wrong finger?"
The other replied "Yes, I am, I married the wrong man."
The difference between theo...
The difference between theory and experiment
A guy was walking along the street one night, when he came upon a man--a theoretical physicist--on his hands and knees under a street light, searching the street. The fellow asked him what he was looking for, and the theoretician replied, I'm looking for my car keys. Being a helpful sort, the fellow started searching, too.
After a time he asked, "Are you sure you lost them here?"
"Of course not" replied the theoretician. "But at least there's light here."
#joke
I met this gal in a bar, and o...
I met this gal in a bar, and one thing lead to another... I said, "Let's go back to my place."

She said, "Oh, do you have cable?"

I said, "No, but I have some old ropes that should hold just fine..."
Business One-liners 104
You can lead a horticulture, but you can't make her think.
You can observe a lot just by watching.
You can't expect to hit the jackpot if you don't put a few nickles in the machine.
You can't fall off the floor.
You can't get here from there.
You can't guard against the arbitrary.
You can't outtalk a man who knows what he's talking about.
You can't push a rope.
You can't tell how deep a puddle is until you step into it.
You can't tell which way the train went by looking at the track.
You will remember that you forgot to take out the trash when the garbage truck is two doors away.
#joke
A 90-year-old man said to his doctor
A 90-year-old man said to his doctor, "I've never felt better. I have an 18-year old bride who is pregnant with my child. What do you think about that?"
The doctor considered his question for a minute and then said, "I have an elderly friend who is a hunter and never misses a season. One day when he was going out in a bit of a hurry, he accidentally picked up his umbrella instead of his gun. When he got to the Creek, he saw a rabbit sitting beside the stream. He raised his umbrella and went, 'bang, bang' and the rabbit fell dead. What do you think of that?"
The 90-year-old said, "I'd say somebody else killed that rabbit."
The doctor replied, "My point exactly."